Wittenborg University: Future-orientated learning in Apeldoorn and beyond
Text: Maya Witters | Photos: Wittenborg
There are plenty of universities to choose from for those looking to take the academic route, but Wittenborg University of Applied Sciences, headquartered in Apeldoorn, approaches things differently. With a curriculum full of practical, applied programmes, a profound dedication to diversity, and classes exclusively in English, they create a firmly future-orientated environment for students. "No one is in the majority here, so everyone can learn from each other."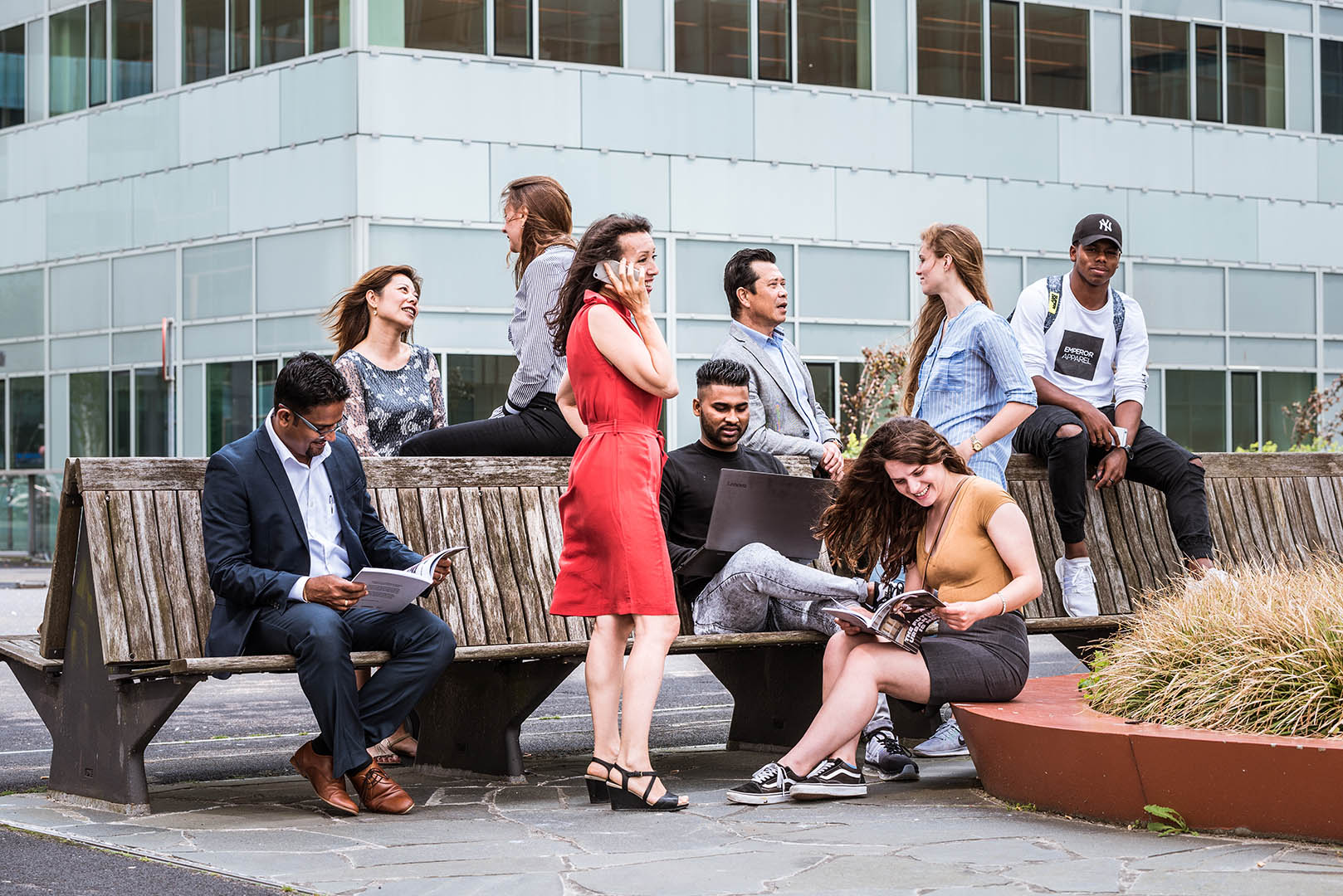 Wittenborg University started off as a business school, and its roots still show in the practical, job-orientated nature of the programmes offered. This practicality also shines through in the way the school handles admissions.
"The world is becoming smaller, so we respond by trying to make our university staff and student population as diverse as possible," attests CEO Maggie Feng. "Our goal was to have 100 different nationalities represented by 2023. In fact, we already have over 100 now, but the challenge is to keep up that diversity on a permanent basis."
Diversity as empowerment
This 100-nationality goal is not just a target number for Wittenborg. The school firmly believes that diversity is an enrichment for students and teachers alike. "Because everyone is in the minority – even the Dutch, who only make up ten per cent of our school population – no single culture is dominant. So everyone has to adjust equally, it's not just the foreign students who have to adapt to the Dutch culture."
"This means that no one is at a disadvantage. There are no groups or factions; everyone's individual contribution counts. This also offers an exciting challenge for our teachers: a highly tailored approach is needed to make sure we cater to everyone's learning styles, so they are constantly learning, as well," beams Feng.
Challenge equals growth
Wittenborg has a highly individual selection procedure that involves a one-on-one Skype call with a staff member. "The call helps us assess whether we think the student's English is up to scratch and whether they are ready for the level of independence required to adapt to studying here," explains Feng. "But it also functions as awareness training. We want to make sure that they are willing and ready to face the challenges that await them here."
Feng and her team are firm believers in the idea that these challenges ultimately lead to growth and understanding. "It's like action learning," chuckles Feng. "Within our super-diverse staff team, of course, miscommunications happen due to cultural and linguistic differences. But we use these as learning opportunities. It helps people become aware of how they communicate, which is ultimately very valuable in a globalised job market."
Work-orientated learning
The job market is always at the forefront of any initiatives at Wittenborg. "We are not a fundamental research university, we very much gear ourselves towards the labour market," says Feng. "You cannot forget the impact on society of everything you undertake. Sometimes the big, traditional universities forget that link. Their work is too far removed from daily life. You cannot influence policy or business if no one reads your research."
"Instead, we focus on what goes on in the world and adapt our programmes to match ongoing developments. Our relationship with our students does not end when they graduate, we want them to be able to use the skills they gain here in their careers."
International adaptability
To cater for the influx of students of all nationalities and backgrounds, the university also operates a unique, module-based curriculum. This means that students are not obliged to start in September; they can join the university at six different points throughout the year, and graduate accordingly.
"This approach makes sense for us," explains Feng. "It helps new students integrate more quickly, because newbies will join a class of students who already know the ropes. It also means that no one has to wait idly for months until the school year starts. And, of course, not all jobs are published in summer. Delivering graduates throughout the year complements the job market much better."
Wittenborg also offers a double degree with the University of Brighton. "That's particularly interesting in the current political climate," Feng believes. "It allows you to study in Amsterdam but earn a UK-based degree." As if the university's international outlook was not clear enough already, it is also expanding its campuses, with a new location opening in Munich. "Practicality and diversity are at the forefront of our minds at all times," concludes Feng.
You can apply to Wittenborg online at www.wittenborg.eu You can also visit the various campuses during the upcoming Open Days: — Apeldoorn, NL - 25 September & 4 December — Amsterdam, NL - 4 October & 13 December — Munich, DE – 13 September & 11 November
Subscribe to Our Newsletter
Receive our monthly newsletter by email