Vlerick Business School: A business school without borders
Text: Arne Adriaenssens | Photos: Vlerick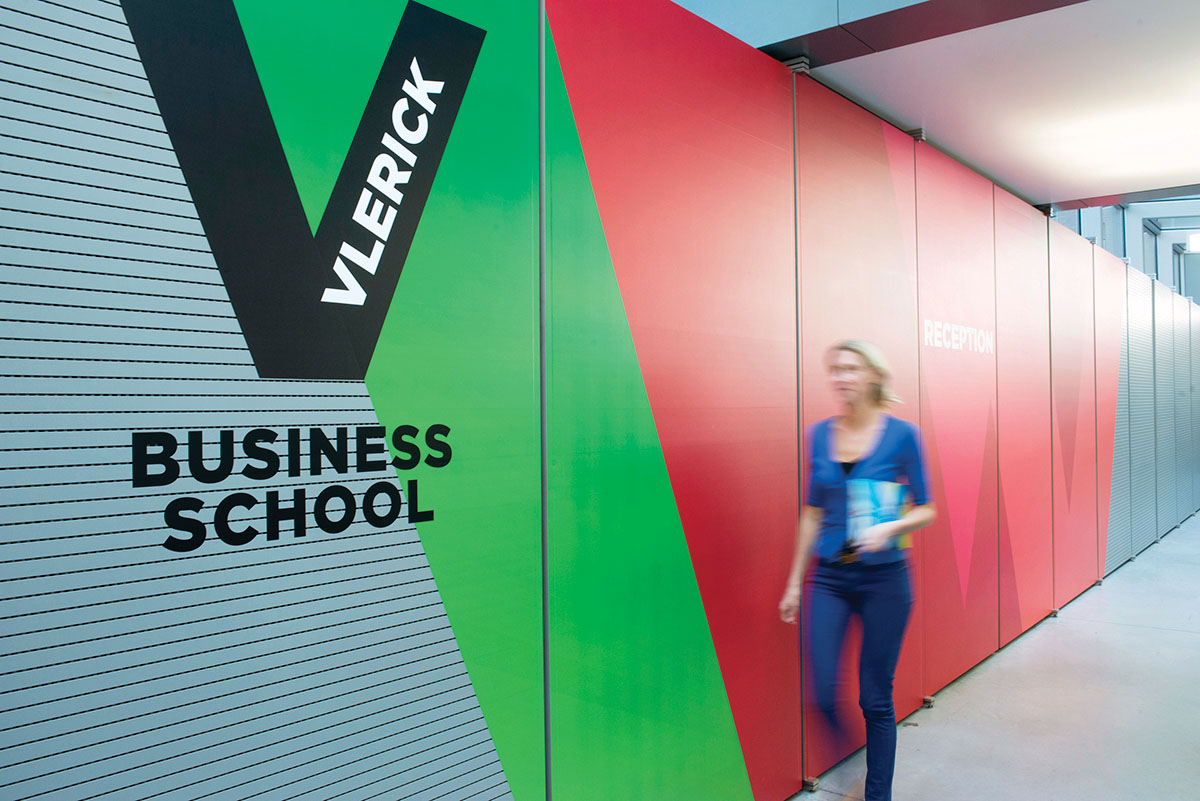 T oday's business scene is global. To prepare yourself well for a life in it, you had better roam the earth while studying. At Vlerick, the Benelux' best business school, all students cross borders aplenty while improving their business skills. "Studying at Vlerick is so much more than just passively absorbing knowledge."
Since its foundation in 1953, Vlerick has grown to become one of Europe's finest business schools. Where its initial goal was to stimulate entrepreneurship and ambition in Belgium, they now do so worldwide. Besides its three Belgian campuses in Brussels, Ghent and Leuven, they have alliances in New Delhi (India), Cape Town (South Africa) and Beijing (China). Here, as well, they provide the same top-level education and research with a strong focus on innovation and digital transformation.
The world's relevant business crossroads
Furthermore, the lion's share of their prestigious programmes has international allure galore. "Our Global Executive MBA, for example, is an unaltered global experience," states Marion Debruyne, Dean of Vlerick. "It prepares our students to become tomorrow's greatest in a unique and dynamic way." Besides its five topical, online modules (which you can follow from home), the programme consists of six residential weeks where the students and teachers meet at the world's most relevant business crossroads. Besides the two residential weeks in Belgium, the students head to Spain, Brazil, Silicon Valley and South Korea. "Rather than gathering our international group of students on our own campuses, we prefer taking them to where the action happens and immersing them in it. We have unrooted Vlerick from its Belgian soil and elevated it to a global level. It is impossible to discover the global business scene while staying in one place."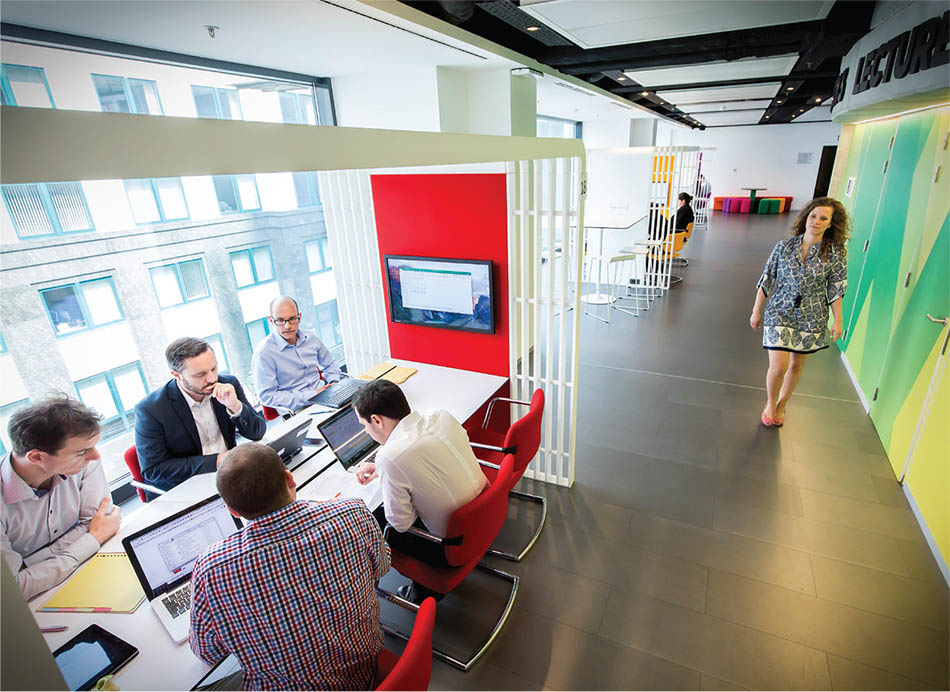 Personal development and action learning
Where the Global Executive MBA is only for business professionals with at least ten years on the counter, younger business prodigies can start an international Vlerick adventure with the Masters in International Management and Strategy, a full-time, ten-month programme with plenty of freedom. "Like most of our programmes, this Masters is built on two pillars. On the one hand, we focus on personal development. We guide our students towards a successful future, both personally and professionally. On the other hand, we invest in action learning. Studying at Vlerick is much more than passively absorbing information in auditoria. Our students research, participate, undergo simulations, play games… and travel, of course." During the Masters in International Management and Strategy, students spend over three months abroad during a European Strategic Tour, a month-long global immersion in China and a two-month Global Strategic Consultancy Project in a country of their choosing. These international experiences combined with the great on-campus programme earned the Masters a global top-30-spot in the Financial Times' prestigious Masters in Management ranking. In terms of language knowledge and international course experience, they even adorn the global top three.
Best of three schools
Vlerick's academic grand cru, however, is its Doctorate in Business Administration (DBA), a unique PhD programme for which the business school joins forces with the prestigious universities KU Leuven and Ghent University. "This intense four-year programme combines the strengths of all three partner schools: it has a strong scientific base, the flexibility of a Vlerick programme and earns you a PhD diploma at the end of the line." The first two years, you get modules about scientific study and research. The following two years, you spend researching and writing yourself." Whereas a Doctorate is usually a full-time job, Vlerick's DBA is meant to be done on top of a career. Ten years of working experience are required to start, yet, the average age of the doctoral students is closer to 40 or 50. "Many successful business people regret not having done a PhD before, to start their career. Our DBA is made for these life-long learners who feel the need to specialise in one aspect of their domain."
Live, Learn, Leap
Rather than offering a linear studying experience, Vlerick takes its students on so-called 'learning journeys'. "Learning is like going on a holiday. First, you prepare for your trip by researching, exploring and dreaming about what awaits you; next, you have the interactive and exciting phase of studying and gaining knowledge. At most schools, this is where the journey ends. We, on the other hand, add a third chapter: the ripple effect. We want to see our alumni turn their newly gained wisdom into action. Vlerick people are enterprising leaders, who thrive in a fast-changing world."
Flying the flag 'Live, Learn, Leap', Vlerick's journeys surpass the solely academic aspect of education and become genuine preparation for a blossoming career. "One of my favourite quotes is: 'There is nothing as practical as a good theory'. An academic approach gives you a frame of reference which you can apply in the field, where everything is a bit foggier and less ideal. Knowing how to handle a situation in perfect circumstances is the ideal way to learn how to handle crises and solve problems. Actually, those two worlds are not as distant as you would think."
Web: vlerick.com
Subscribe to Our Newsletter
Receive our monthly newsletter by email