WARP: A circle of creation
Text: Eline Joling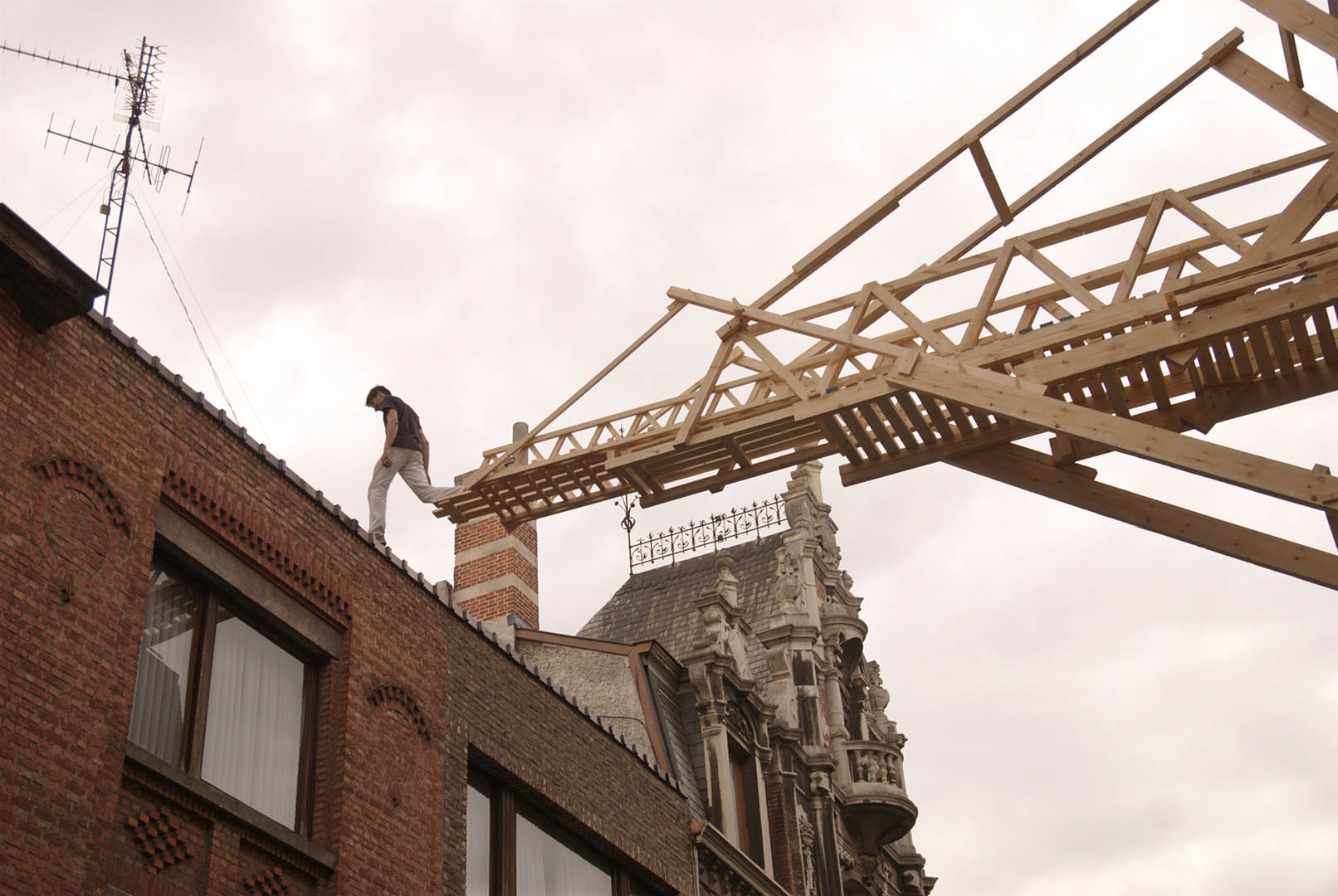 Renowned for spotting emerging talent, organising exhibitions, artist villages and the recurring large-scale event Coup de Ville, the art platform WARP was founded to pro-mote contemporary art in Sint-Niklaas. Connecting the artistic scenes from Ghent and Antwerp, WARP's progressive approach mediates playfully between the local and global cultural context.
During WARP's week-long event Artist Villages, upcoming artists from all over the world get the chance to meet industry professionals, discuss their work and receive feedback to kick-start their international career. The most promising of these artists become part of WARP's inner circle. This facilitates opportunities in other countries, and of course in the platform's own 19th-century dwelling in central Sint-Niklaas. The 1,200 square-metre manor, with several exhibition spaces, an artist residency and large garden, once be-longed to artist Jan Buytaert, who wrote in his will that his home should be turned into a cultural destination.
Following the necessary renovations, the building now hosts short-term exhibitions padded out with readings and workshops around the chosen theme. While the displays are ever changing, WARP keeps a close eye on the artists' works and often invites them back for more.
WARP's largest event, the triennial Coup de Ville, is a citywide tour with art integrated into different locations throughout Sint-Niklaas. For the first time since its launch in 2010, WARP has given the artists a specific theme – Chasing Flowers. From the concept of beauty, to economics and migration, and reproduction – all artists choose their own angle to add to a concept that takes over the city.
Coup de Ville: Chasing Flowers will be on display in 2020. warp-art.be
Subscribe to Our Newsletter
Receive our monthly newsletter by email