The arts in Antwerp
TEXT: PAOLA WESTBEEK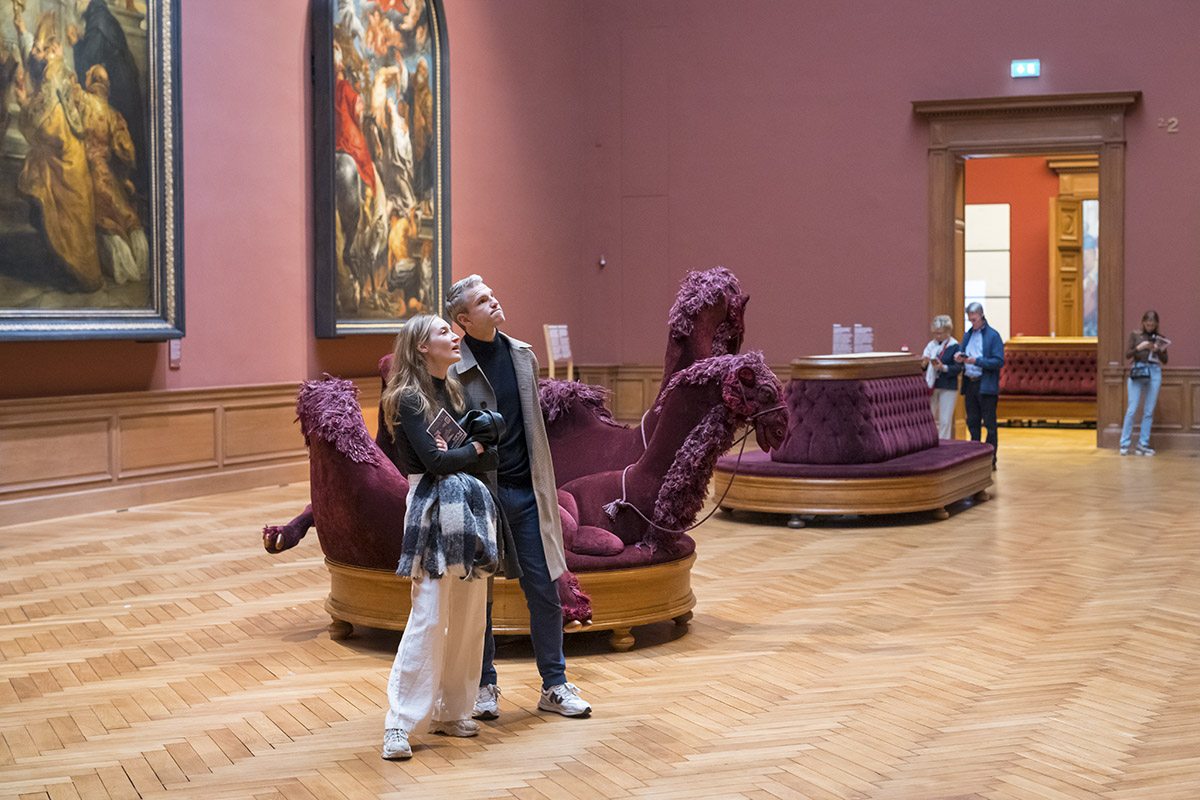 Antwerp may be Belgium's second-largest city, yet it never feels overwhelming and is the perfect destination for a mini-break. Visit Antwerp, however, and chances are you'll want to keep coming back. With its dynamic urban atmosphere, perfect blend of modern and medieval, and thriving cultural scene, the city is a wonderland of experiences guaranteed to delight the senses.
Merging historical heritage and contemporary creativity, Antwerp has always nurtured and been a platform for diverse artistic expressions, making this bustling city on the banks of the River Scheldt especially attractive for art and culture aficionados. Not only has Antwerp been a prominent centre in the Flemish Baroque art movement, boasting artists such as Peter Paul Rubens, Anthony van Dyck and Jacob Jordaens, but it is also home to galleries and museums showcasing a vibrant mix of the finest contemporary art; among them the Museum of Contemporary Art (M HKA), located in the south of the city, and other cultural gems such as the Photo Museum (FOMU) and the Royal Museum of Fine Arts. Special events, such as the Antwerp Art Weekend, which will be celebrating its 10th edition in 2024, offer visitors the chance to become further acquainted with the city's eclectic contemporary art scene.
Of course, Antwerp has also made a name for itself in the world of architecture and fashion design. The historic city centre is home to striking buildings such as the Town Hall (a UNESCO World Heritage site with a strikingly beautiful Renaissance-style facade) and the Museum Plantin-Moretus, which was once the home and workshop of Christophe Plantin and his son-in-law, Jan Moretus, who were the city's first industrial-scale printers. Other noteworthy buildings include the MAS (Museum aan de Stroom), located on the old port neighbourhood Het Eilandje, and the iconic railway station, which was constructed between 1895 and 1905 in an eclectic mix of styles. Fashion is also part of Antwerp's cultural fibre, earning the city international recognition with names such as Dries van Noten, Christian Wijnants and Martin Margiela.
In the following pages, we've compiled a selection of art and cultural experiences you won't want to miss. From must-visit exhibitions at some of the city's leading museums to a closer look at Opera Ballet Vlaanderen, the largest cultural institution in Flanders, active in both Antwerp and Ghent. Get ready to truly broaden your horizons in Antwerp!
Subscribe to Our Newsletter
Receive our monthly newsletter by email