States of Art: Spanish giants seen like never before
TEXT: MATT ANTONIAK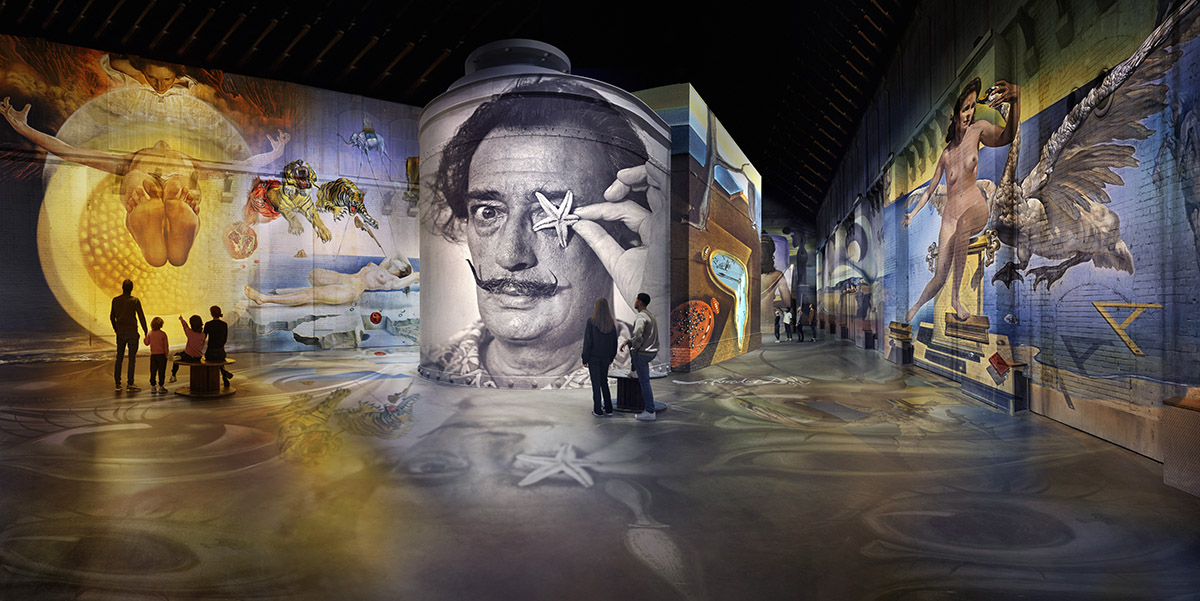 In the cavernous rooms of a former gasworks in Westerpark, lies Amsterdam's most immersive art experience. Fabrique des Lumières is the largest digital art centre in the Netherlands, using cutting edge technology and sound to bring to life the work of historical and contemporary artists.
It seems fitting then, that they have brought the works of Spanish icons Salvador Dalí and Antonio Gaudí to life. As pioneers in the fields of art and architecture, both men lived and breathed their craft, and we are now able to experience their work as never before.
Dalí: The Endless Enigma and Gaudí: Architect of the Imaginary run alongside each other, accompanied by soundtracks from Pink Floyd and George Gershwin, respectively. Utilising the 17m-high walls of the building, the exhibitions present works by the artists splashed large across the interior of the entire building, and in high definition. It shouldn't come as a surprise that Gaudí's La Sagrada Familia and Dalí's melting clock faces receive special attention. Alongside this, you are taken on a journey through each artist's life and oeuvre. While travelling through the immersive experience, expect to be overwhelmed as brushstrokes move and dance before you, bringing the works to life.
Don't miss this incredible feat of technology and all-encompassing experience, which both men, undoubtedly, would have loved, had they been around today. Dalí: The Endless Enigma and Gaudí: Architect of the Imaginary at Fabrique des Lumières, Amsterdam run until the end of December 2023.
Matt Antoniak is a visual artist and writer living and working in Newcastle, UK. He works mainly in painting and drawing and is a founding mem ber of the art collective M I L K
Subscribe to Our Newsletter
Receive our monthly newsletter by email