Antwerp's must-visit exhibitions
TEXT: PAOLA WESTBEEK | PHOTOS : VISIT ANTWERP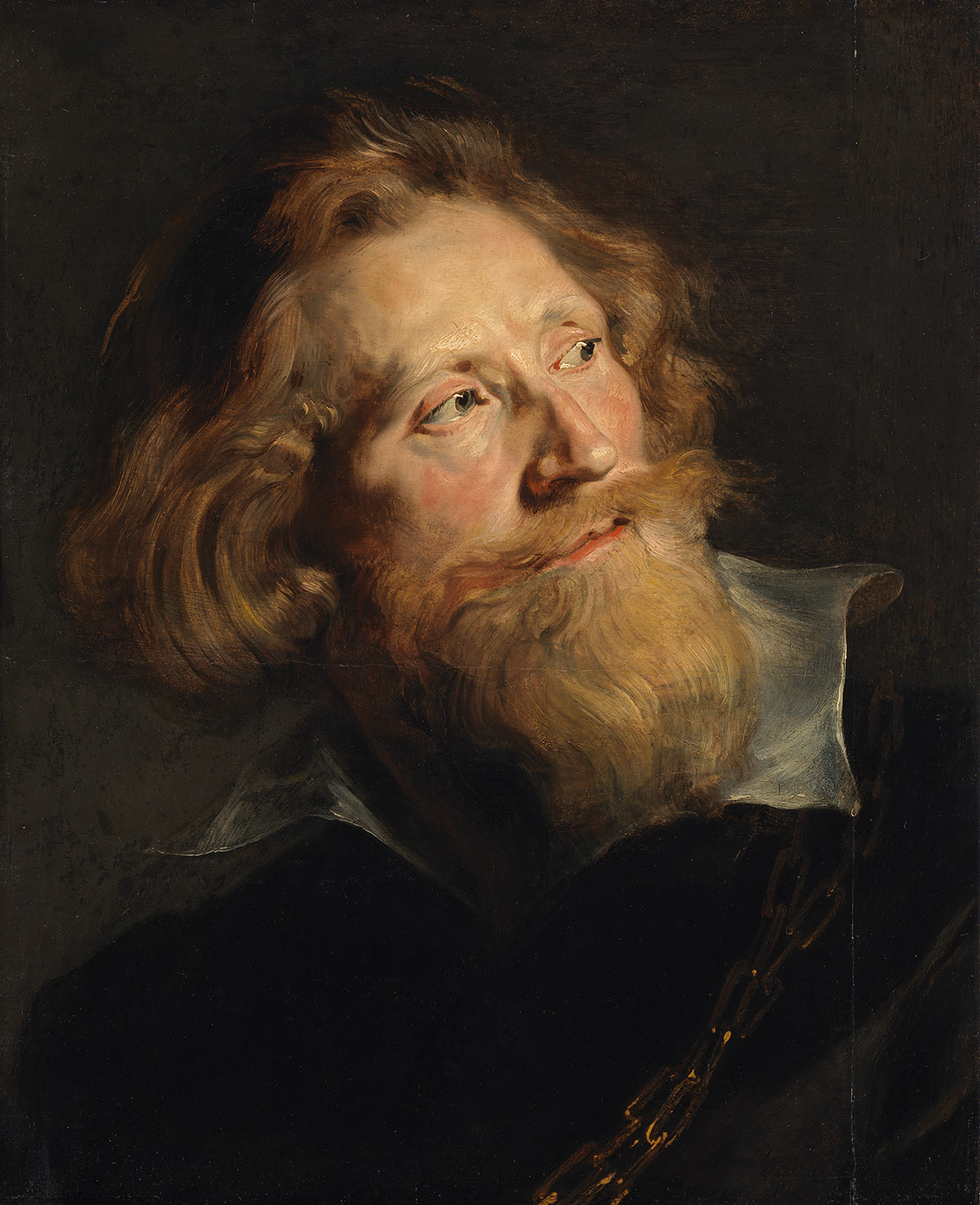 With a vibrant cultural atmosphere, impressive architecture and myriad galleries and museums – from the KMSKA where seven centuries of art await, to the MAS, which is housed in an eye-catching brick and glass building that has been wowing visitors since its opening in 2011 – it's no wonder that coming to Antwerp means broadening your horizons. We've rounded up a selection of exhibitions you won't want to miss. 
Turning Heads: Bruegel, Rubens and Rembrandt
20 October 2023-21 January 2024 (KMSKA)
This autumn, the KMSKA (Royal Museum of Fine Arts Antwerp) promises to delight audiences with one of the most absorbing exhibitions to date. Focusing on the evolution of the head study, which became especially popular in the 16th and 17th centuries, 'Turning Heads' will spotlight no fewer than 76 captivating masterpieces depicting the human face, intimately rendered by the likes of renowned Belgian and international artists such as Bruegel, Rubens, Van Dyck, Dürer, Bosch, Barocci, Rembrandt and Vermeer.
Whereas faces had been previously shown in biblical and mythological scenes, they now take centre stage. The tronie (meaning 'face' in Old Dutch) was not meant as a portrait but rather as a creative experiment for artists to practise capturing the unique intricacies of facial expressions. Instead of immortalising an individual who commissioned the work (as was the case with portraits), the models were ordinary people who would mostly remain unknown. Nevertheless, each face tells its own story, not only drawing in the viewer to closely examine these often small yet stunningly painted, drawn or engraved artworks, but also bringing them closer to the artist than ever before.
Come and discover the development of this overlooked and infinitely fascinating genre through five themes spanning five centuries – beginning with a 15th-century prelude and concluding with a number of 19th-century holdovers, while placing emphasis on masterpieces from the 17th century. Guided by Rubens and Rembrandt, you will be able to admire their works generously scattered throughout the exhibition. Of special interest is that visitors will be given a chance to unleash their inner artist by, among other things, making digital studies of their face, complete with everything from eye-catching headgear to lightning effects.
'Turning Heads' is the first major exhibition since the museum's grand reopening last September and first major worldwide exhibition on this genre.
Rare and Indispensable: Masterpieces from Flemish Collections
31 October 2023-25 February 2024 (Museum MAS)
Michelangelo, Magritte, Francis Bacon, Ensor, Henry Moore and Rubens are just a few of the world-famous names on display at the MAS this autumn. The unmissable exhibition 'Rare and Indispensable' displays a unique selection of almost 100 works from the Flemish Masterpiece List. Works of art, manuscripts and artefacts for which visitors would otherwise have to comb through Flanders are now temporarily on display in one place. Some of the pieces are on display for the first time.
Conversations
10 November-3 March 2024 (Museum Mayer van den Bergh)
The exhibition 'Conversations' brings together masterpieces that are part of Museum Mayer van den Bergh's collection (among them Pieter Bruegel, Cornelis De Vos, Alessandro Allori, Daniël Seghers, Jacob Jordaens, Joachim Patinir and Gerard de Lairesse) with new and exciting works by 15 contemporary artists (among them Jonathan Meese, Adrian Ghenie, Edward Lipski, Bram Demunter, Ben Sledsens and Rinus Van de Velde). The artists enter into a conversation with these historic masterpieces, resulting in a brilliant merging of past and present, beautifully presented at the museum's atmospheric interior. In collaboration with the Tim Van Laere Gallery.
From Scribble to Cartoon: Drawings from Bruegel to Rubens in Flemish Collections
17 November 2023-18 February 2024 (​Museum Plantin-Moretus)
Discover who, why and how people drew in the Low Countries during the 16th and 17th centuries at this intriguing exhibition. Featuring 85 of the most beautiful drawings by Old Masters, this is a one-time opportunity to discover artists such Pieter Bruegel, Anthony Van Dyck and Jacques Jordaens alongside those by lesser-known draughtsmen, including Jan van Stinemolen, Pieter van Lint, Godfried Maes and Jan Erasmus Quellinus.
Masterpieces from the museum's own collection form the basis of the exhibition along with pieces on loan from other public and private collections. Included are Rubens' sketchbook from when he was 12 years old, Antoon van den Wijngaerde's 10-metre long Panorama of Zeeland and the extremely rare Italy sketchbooks of sculptor Pieter Verbruggen.
10 years Red Star Line Museum
In September, the museum will be celebrating its tenth anniversary. Step back in time to the years between 1873 and 1935 when immigrants departed from Antwerp aboard the Red Star Line's steamships in hope of a better life in North America. Celebrating its 10th anniversary this September, the Red Star Line Museum invites you to discover the collections and stories housed at the shipping company's original harbour sheds on the Rijnkaai. From the observation tower, you will have a magnificent view over the Scheldt, where more than two million passengers (among them Irving Berlin and Albert Einstein) departed from this historic location.
For more information about these must-visit exhibitions and all the great things Antwerp has to offer, visit: https://visit.antwerpen.be
Subscribe to Our Newsletter
Receive our monthly newsletter by email