Waer Waters: One beautiful resort with infinite sensations
Text: Karin Venema | Photos © Waer Waters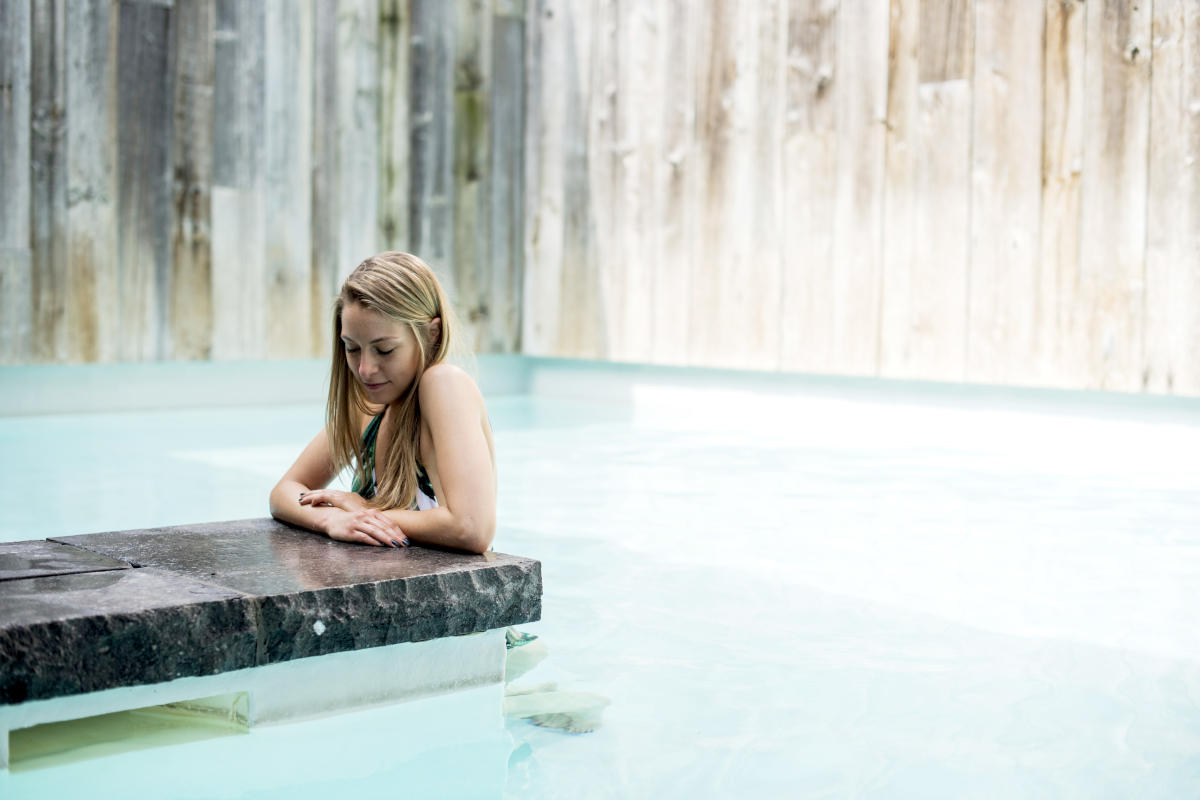 Wandering through the 6,000-square-metre grounds of wellness resort Waer Waters, there is much to discover. In every nook and cranny, there is another experience waiting, all designed to accommodate a healthy mind in a healthy body. The site offers a huge range of sensations through hydrotherapy, exercise, revitalisation and nutrition: every day of the year.
"It's a holiday crammed into a day," says Jonas Van Poucke, marketing manager at Waer Waters. "There is so much on offer: steam baths, saunas, plunge pools, swimming ponds, experience showers, an ice fountain, Turkish baths and much, much more." In the sports club, guests can exercise on the fitness equipment or join one of the 51 group lessons, whilst the spa offers massages and other beauty treatments. "To top it off, we have three different food concepts that offer a matching culinary experience. Our guests always leave the resort feeling relaxed and rejuvenated."
Different zones for a comfortable atmosphere
The wellness area has two separated zones, allowing both clothed and nude guests to relax in their preferred manner. It provides many choices: you can spend your time inside or outside, hot or cold, with or without swimwear. Despite being located near Brussels, the resort is set in a tranquil, green environment that allows you to enjoy a gorgeous panoramic view from the outdoor saunas and meadows.
"Some members pop in before work, others turn up in the evening, for fitness followed by a pampering session, after which they relax in a deckchair in one of the meadows to enjoy the fresh air whilst watching the sunset."
Waer Waters sets itself apart with its sheer range of activities and experiences that are on offer. "If you want to experience every facility we have, we recommend coming two whole days," says Van Poucke. "To maintain a tranquil atmosphere, we make sure we only allow a limited amount of guests in our resort."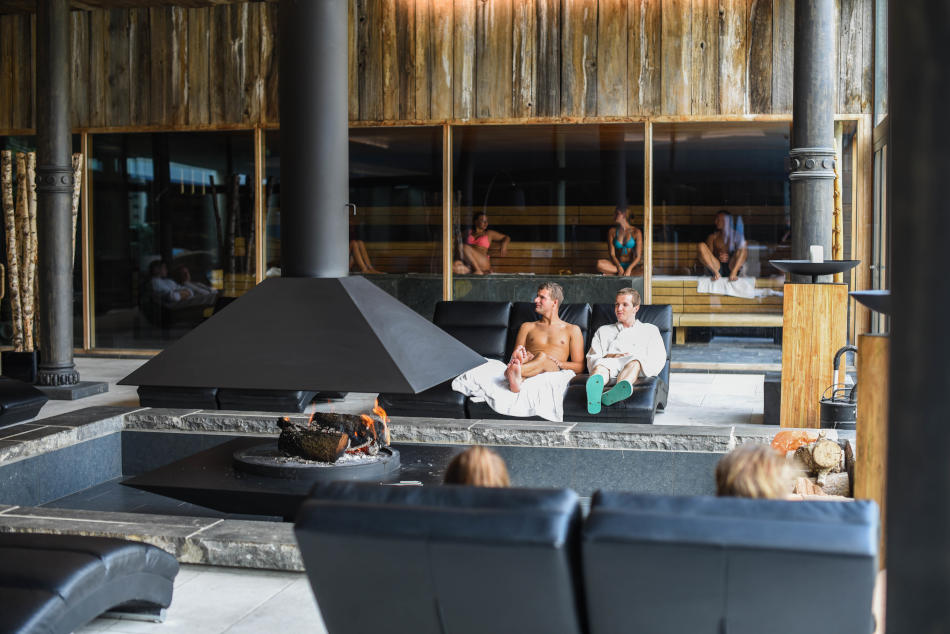 Aufguss sessions that satisfy all senses
At Waer Waters there are hourly Aufguss pouring sessions, both in the nude and the clothed zone of the spa. Aufguss pourings stem from a Finnish tradition where water is mixed with essential oils and poured on the hot stones by a so-called 'aufguss meister'. This releases marvellous scents and the water vapour fills the room. The aufguss meister uses a billowing towel to disrupt the isolating air layer around the guests.
"Our Aufguss shows are one of our main attractions," says Van Poucke. "The music, lightning and essential oils get fine-tuned to create a specific, special experience. This can be a deep relaxation session, a Banja session, an Aromatherapy session or other theme session, or they can be highly engaging. Some of our aufguss meisters operate on a high level. Participating in their shows is an amazing experience, it's a proper form of art. I call it a tranquil spectacle."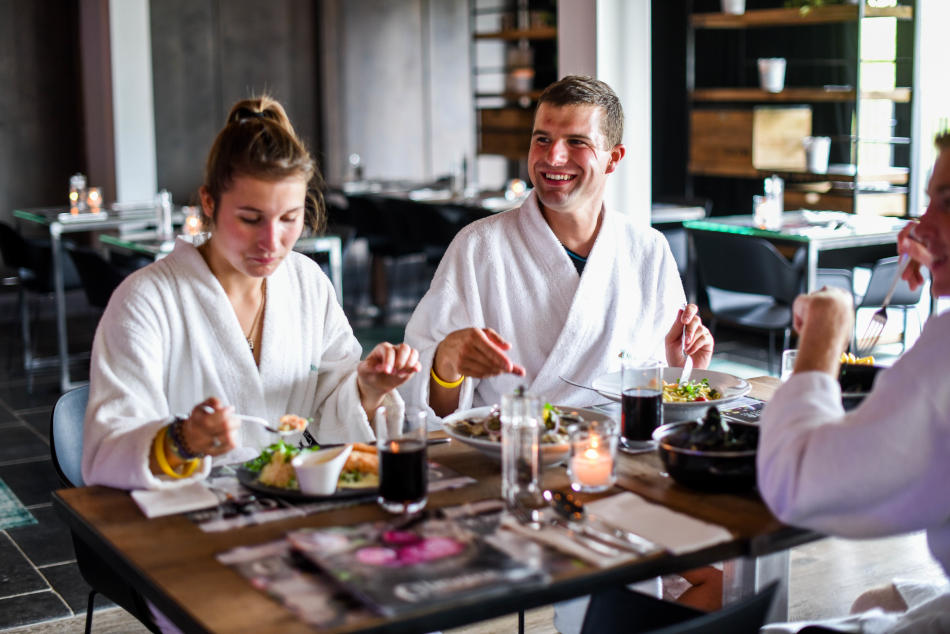 Fitness at its finest
Regular and sufficient exercise is very important for staying healthy; it energises the mind as well as the body. At Waer Waters, they know how great you can feel after a good workout. The 1,000-square-metre fitness and sports club has everything for an enjoyable exercise experience.
It is possible to do guided fitness or work out with a personal trainer, or join one of the group lessons that are on offer during the week. Losing weight, getting fit or ready for skiing or beach holidays; whatever your aim is, Waer Waters offers expert advice and guidance.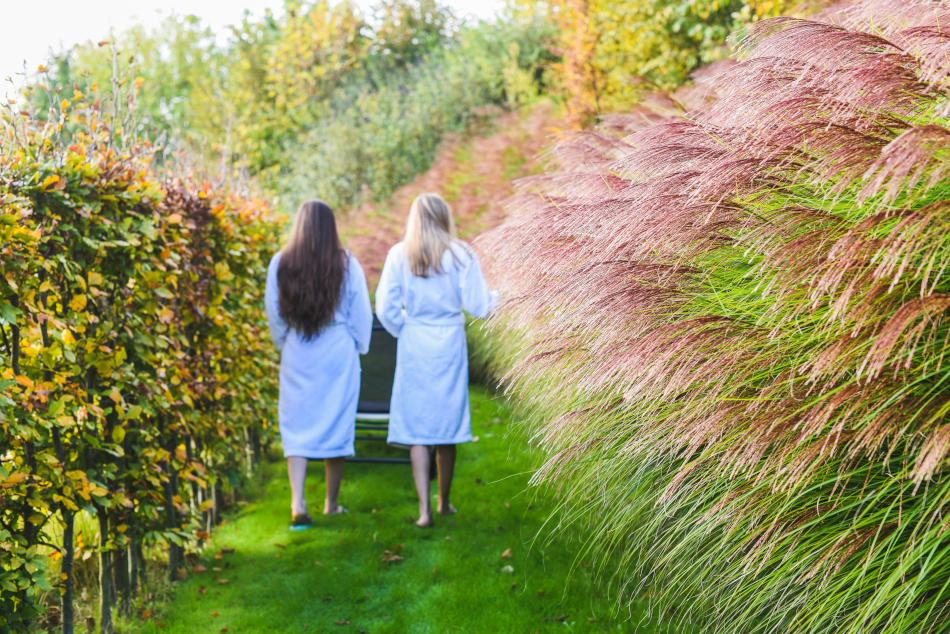 Wellness food for a healthy body
Once robed, visitors to the thermal baths can enjoy a drink and a bite to eat in one of the resort's three different food concepts. Whether you fancy tapas, pasta, a la carte or want to dip into the food bar buffet, it is all made with fresh ingredients of the best quality. Visiting Waer Waters is a relaxing, revitalising and nutritional treat.
Waer Waters is already a big resort, but in early 2019, it is expected to double its size to 12,000 square metres, with more sports and wellness facilities and even a hotel. It will certainly be interesting to discover all the whole new sensations that will be hidden there.
Subscribe to Our Newsletter
Receive our monthly newsletter by email