Zji: Seaweed rescues your skin
TEXT: MONIQUE GADELLA | PHOTOS: ZJÍ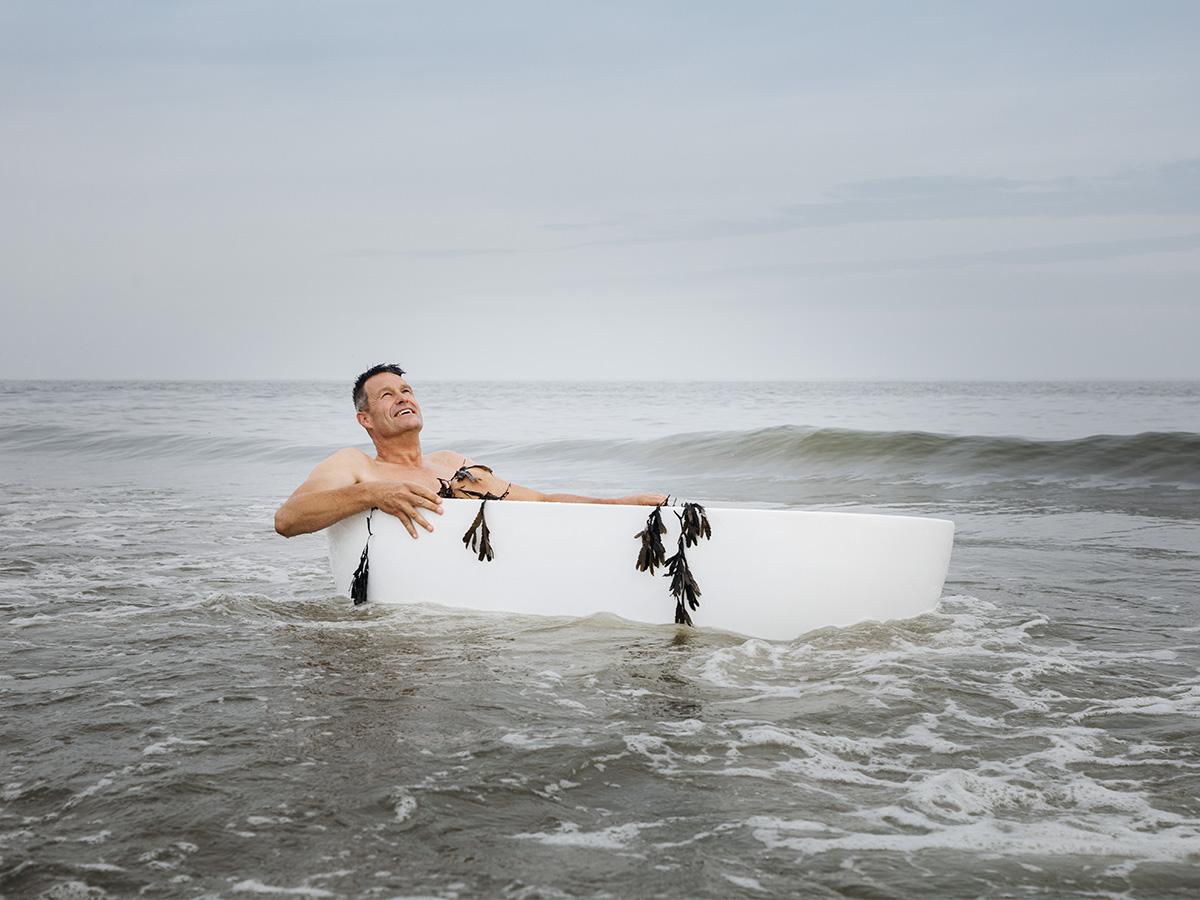 "Everyone knows that bathing in the sea is good for your skin," says Carla van de Vijver from ZJĺ. "We harvest that goodness in the form of seaweed and make beauty products from it." Remaining as close as possible to the original form, their products are pure and can be used to treat a range of different skin issues.
Did you know that 16,000 species of seaweed live in the sea? Some of these macro algae are beneficial to our skin, and ZJĺ, a company located in Zeeland near the North Sea in the Netherlands, offers us an accessible way of using them.
Carla van de Vijver and Caroline Buijsse-Cammaert were walking along the shoreline when the idea of their business emerged. ZJĺ (pronounced 'shee') means sea in the local dialect. They both love the relaxing effect of being by the sea and have developed a product line that brings you the goodness of the sea without the need for travel.
"Our products restore the healthy balance of the skin," says Van de Vijver. "They keep harmful anti-oxidants at bay, moisturise and help calm a sunburnt skin." They also heal skin suffering from acne, eczema and psoriasis and feed ageing skin. Seaweed contains essential vitamins, natural minerals such as magnesium and zinc, amino acids and omega-3 fatty acids, which all help to heal damaged skin cells.
The entrepreneurial pair have done extensive research and developed a network of seaweed farmers located in the cleanest European seas with the right length of waves for optimal growth. "It's a natural product, no extra water or fertiliser is necessary," says Van de Vijver. "Our suppliers dry and package it to our specification." After using it, it becomes a natural fertiliser.
ZJĺ works with wellness centres, beauty salons and hotels that offer treatments with the seaweed products. They are happy to train the beauticians in how to use their products to achieve maximum results. ZJĺ offers products that benefit your skin, whether at home or while enjoying a professional treatment.
Web: www.zji.nl
Subscribe to Our Newsletter
Receive our monthly newsletter by email