Indigo Nails: Nailing it
TEXT: JENNIFER DEWAR | PHOTOS: JEROEN TIGGERLMAN
N ail art has been around for millennia, but it's now reached a whole new level with innovative product technology and creative designs. Indigo Nails is at the cutting-edge of these new trends, and with its new state-of-the-art training school in Péruwelz, Belgium, it has become the by-word for quality beautician training in Belgium and Luxembourg.
According to Fortune Business Insights, the global nail care products market size was valued at US$22.34 billion in 2022 and is projected to grow to US$32.84 billion by 2030. This is mainly down to a growing consumer demand for healthy, clean nails due in part to a greater number of women working outside the home, meaning more money is being spent on grooming, including well-cared-for nails.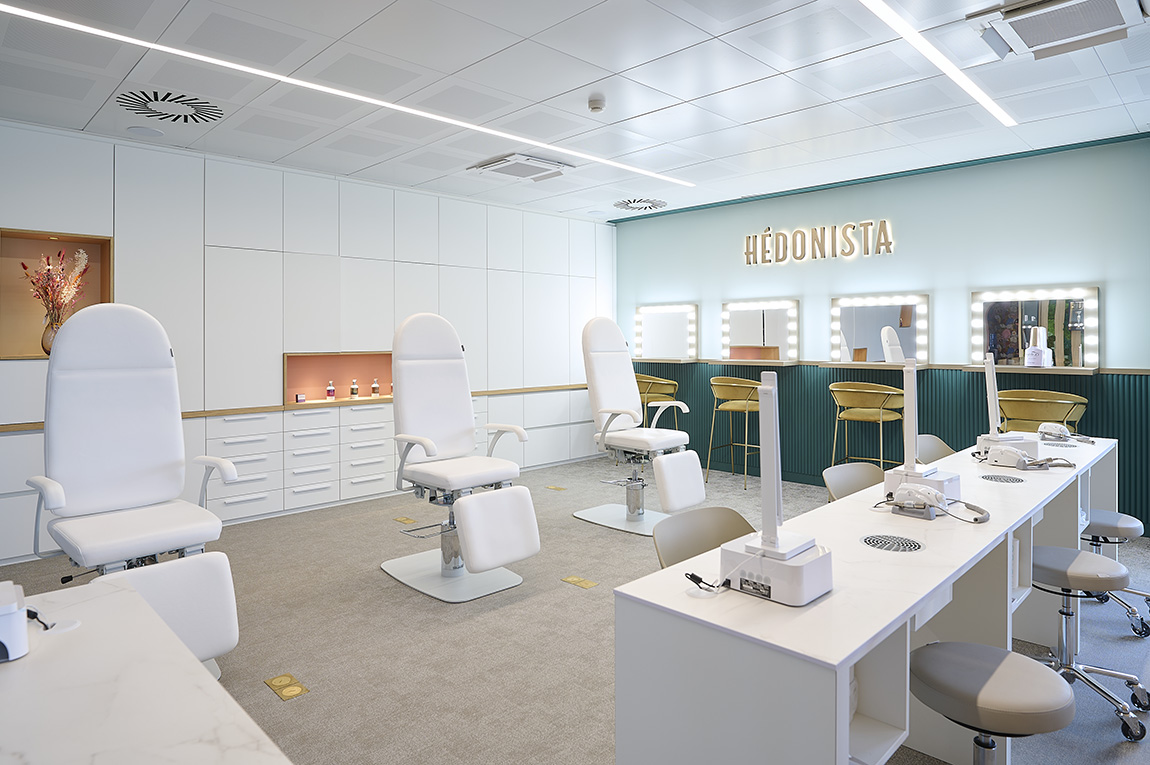 An inviting training centre and showroom
Established in 2009 by entrepreneur Laetitia Leone, the Indigo Nails training centre and showroom offers a warm, friendly environment for professionals who want to learn everything nail related and more, including semi-permanent nail care, nail polish, gel nails, gel polish, nail art, manicure and working with accessories. Responding to the increased popularity of nail salons, Laetitia Leone says: "Women are increasingly looking to have well-groomed hands with a clean look. It's also an opportunity to take time out and relax."
In March this year, Indigo Nails opened its new premises with professional equipment for the training needs of its students. Students have their own professional nail table with a vacuum cleaner for nail particles, a sander, a lamp and all the learning tools they need. There are also digital screens to aid learning, and there's even a great dining area for trainees.
Indigo Nails has YouTube videos which help explain the products and nail art trends as well as offer advice on the technical aspects of filing gel nails. Laetitia Leone is also currently working on online courses for students, which will be available in the future.
Beyond nails
It's not just about nails, however. The centre also offers training in eyelash enhancement, brow lift, eyelash extensions, Russian volume (which are more voluminous than normal eyelash extensions) and make-up training with its new Hédonista make-up brand. They plan to offer permanent make-up training in the future.
Training is open to everyone: students who are starting out, beauticians, nail technicians who want to improve their skills or even people who are in professional retraining, particularly since Covid. Laetitia Leone: "Many women have changed their lifestyle and want to do a job they love or find something which fits in with the rest of their responsibilities, such as looking after their school-aged children."
When asked what her most outlandish creation has been so far, Laetitia Leone replies: "I once made a Russian almond with 3D flowers in acrylic. It was very artistic, but the truth is, I prefer more classic nails with zero flaws!"
The nails training centre covers everything from beautifully clean and elegant nails to the latest trends using multiple colours and designs.
On their website, you'll find a wide selection of Indigo nail products and beauty products from their Posh Lash and Hédonista range. Indigo Nails guarantees the highest quality products in its online store, both in manicure and in gel nails, hybrid polish and classic nail polish, together with brow, eyelash and make-up products. They also offer a wide choice of more than 35 semi-permanent nail polish collections to suit all tastes. This includes innovative products such as the award-winning Protein Base or the Mineral Base 3. Their most popular online product is the Protein Base, a gel polish base that strengthens natural nails (thanks to the jojoba protein) and can also be used to reinforce longer, natural nails.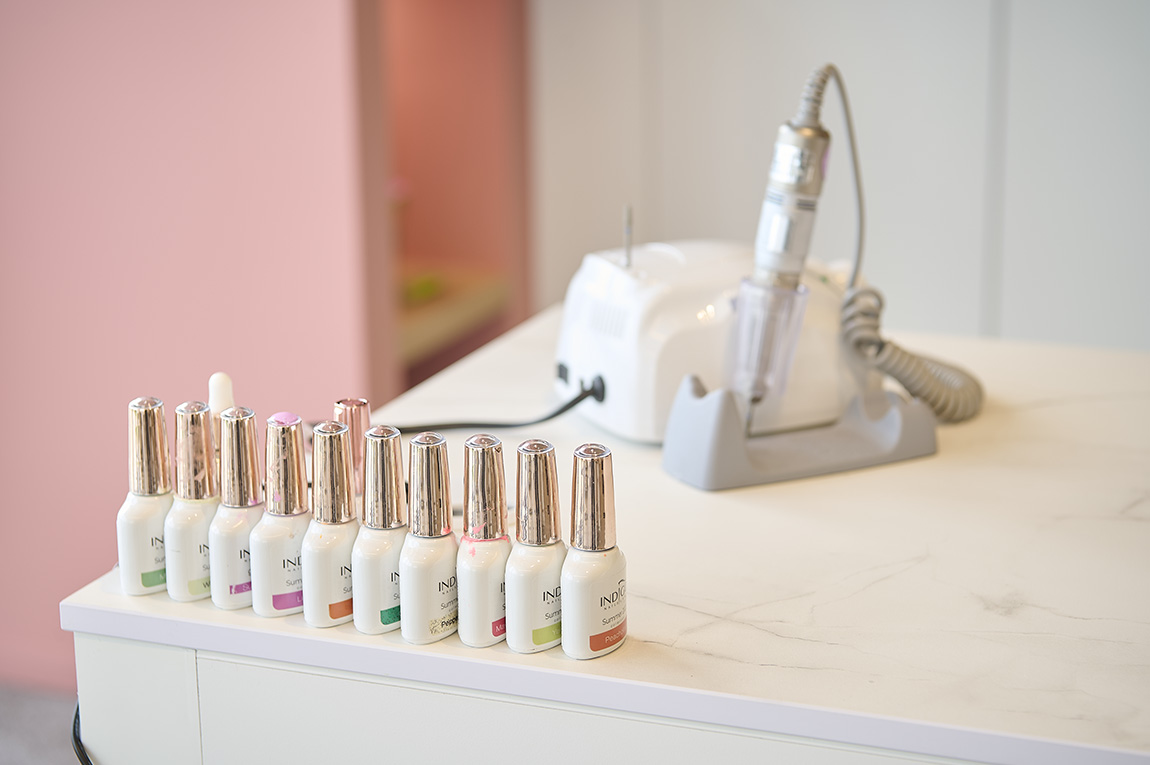 Indigo Nails guarantees consistent quality throughout the franchise network. They also ensure franchise operators are clear on a certain number of criteria, namely a welcoming environment with clear visibility of products inside and outside. This was a key reason for creating the training centre. It was critical that customers felt reassured by the brand and would receive the same treatment and service no matter what salon they visited.
Laetitia Leone's main purpose in working with the brand was "to ultimately bring joy to all our customers, thanks to the diversity of colours that we carry, avant-garde products that are coming back to the market, perfumes from the Spa range and other products that we offer." Quite simply, it's about bringing pleasure to women.
Web: www.indigonails.be
Subscribe to Our Newsletter
Receive our monthly newsletter by email