Maniac nails: The ease of beautiful nails
TEXT: MONIQUE GADELLA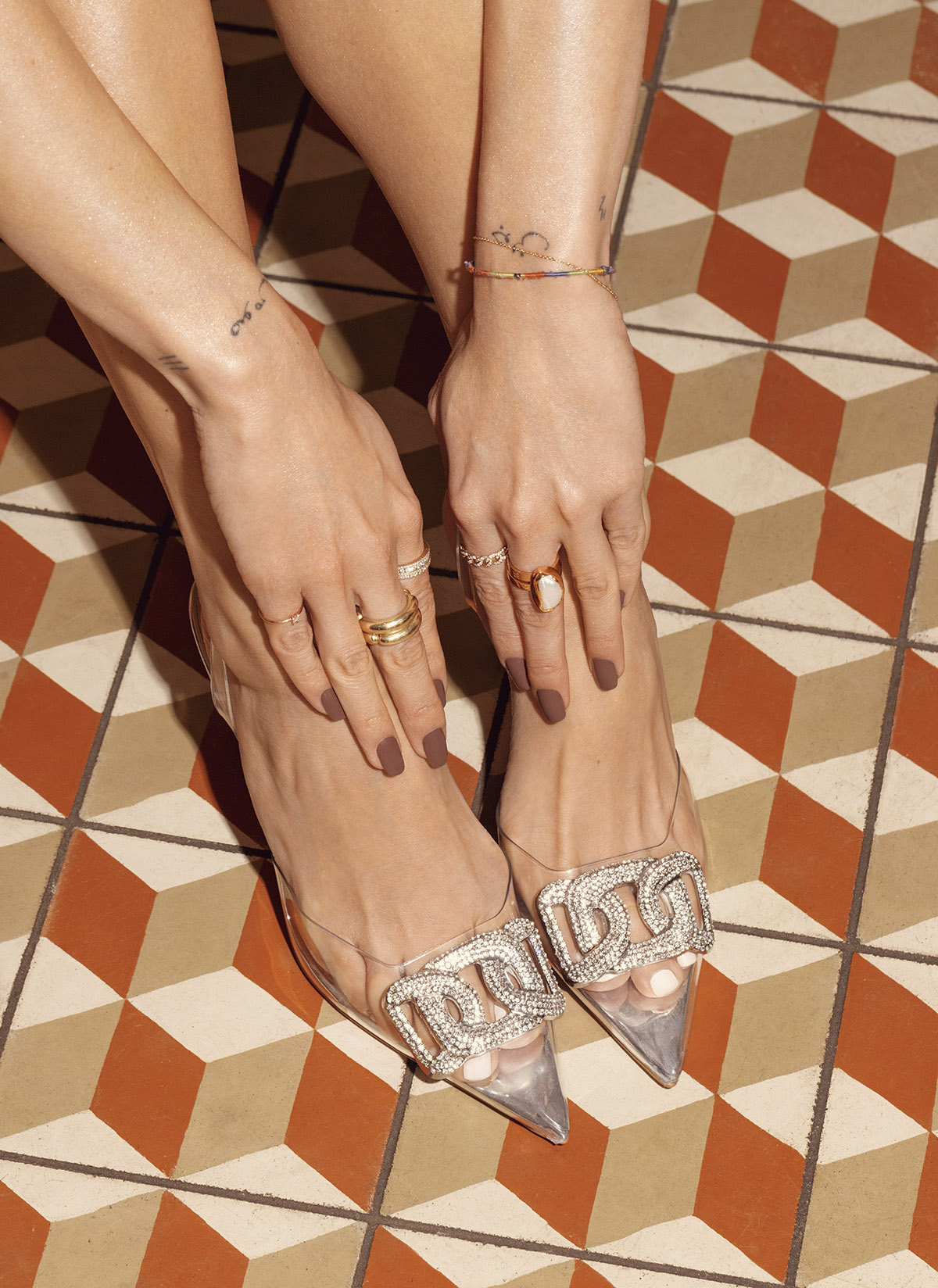 Would you like to have perfect nails, but don't have time to visit a nail salon? Maniac offers the solution: do-it-yourself gel polish stickers. These stickers are super easy to apply and remove at home and come in trendy styles and all classic colours. They are taking Europe by storm.
Anna de Koning and Marlot Meddens started Maniac after Meddens was pregnant and couldn't visit a nail salon. "There must be an easier way to do your nails at home," was their reasoning. After testing the gel polish stickers (which are huge in Korea and Japan), Maniac was born, hinting at "someone with extreme enthusiasm".
The passionate ladies are keen to start a new movement that "celebrates hands". They feel hands are undervalued. "I work with hands every day, and I realised that they enable me to do things that make me happy. Therefore, I celebrate my hands and make them beautiful with Maniac," De Koning points out. The duo spends a lot of time researching trends and talking to experts and stylists who know what is hot now. This results in a wide range of styles, from single colours to nail art. The stickers come in different widths, suitable for all shapes and sizes.
"More and more men are wearing nail polish these days," says De Koning. That's why, in cooperation with Atelier Reservé, they have launched the first European gel stickers especially for men. Men generally have wider and more angular nails, so they have adjusted their designs. The innovative clothing brand designs garments that are unisex. Atelier Reservé redesigns garments by combining old and new fabrics, making them unique. Their clothes are popular with people who want to express themselves. Expressive nails are a perfect fit with their philosophy.
Maniac offers one-of-sets, or you can subscribe to receive sticker sets regularly with the option to change the colour and design every period. The advantages are numerous: perfect gel nails in only 15 minutes, they reinforce your nails and don't damage them, don't chip and stay perfect for at least two weeks. The stickers are produced without harmful chemicals, are vegan and are not tested on animals. For nails that fit your outfit and mood, try Maniac.
Web: www.maniac-nails.com
Subscribe to Our Newsletter
Receive our monthly newsletter by email