Thon Hotels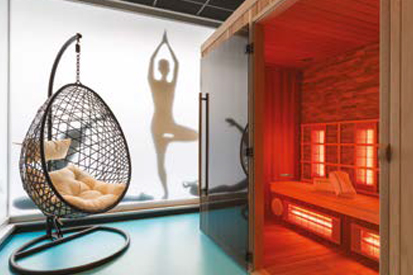 THON HOTELS BRUSSELS: Enjoy a memorable stay at this hotel chain in Brussels
TEXT: PETER STEWART | PHOTOS © THON HOTELS
If you are searching for a hotel that offers an unforgettable experience then look no further than Thon Hotels in Brussels. With five hotels to choose from in top locations across Belgium's dynamic capital city, and each one perfectly connected to public transport, Thon Hotels has everything you need for your visit, whether for business or pleasure.
If you do find yourself in Brussels on business, then let Thon Hotels take care of you. Their five Brussels hotels boast state-of-the-art conference rooms, while one of their properties is able to accommodate up to 400 people, as well as parking and facilities for electric vehicles.
There is nothing like starting the day with a good breakfast. Thon Hotels are proud to offer guests a generous breakfast buffet with an organic twist; highlights include salmon and trout – in-keeping with the brand's Norwegian roots − freshly baked breads and a wide selection of gluten-free products, as well as freshly prepared fruit juices, homemade smoothies, and Fairtrade-certified coffee.
What sets Thon Hotels apart from other hotel groups is their respect for the environment. All their Brussels hotels run on 100 per cent renewable energy enabling them to reduce their carbon footprint. What is more, four of their Brussels hotels are certified with the international Green key eco-label, and two certified with an eco-dynamic enterprise label. The former is achieved by meeting criteria such as environmental management, providing correct information to guests on minimising their consumption of energy and water, and reducing overall waste.
As part of their desire to be environmentally responsible, solar panels are used in their Thon Hotel EU – located just 600 meters from the European Commission – where they also have a purpose-built, rooftop home for bees and other insects.
In addition, they run a guest reward and donation scheme with three main social partners: GoodPlanet, Red Cross and Birds Bay. Guests who stay at Thon Hotels for more than one night and choose to hang a green card which says they do not require room cleaning receive a five euros green coin that they can redeem at the bar/restaurant or donate to their chosen association; money raised can help local schools, provide one hot meal for disadvantaged people or feeding a baby hedgehog or squirrel before release.
So if you are looking for somewhere that meets all your needs and helps you to do your bit for the planet, then choose Thon Hotels. You will not be disappointed.
Subscribe to Our Newsletter
Receive our monthly newsletter by email