Thomas More University College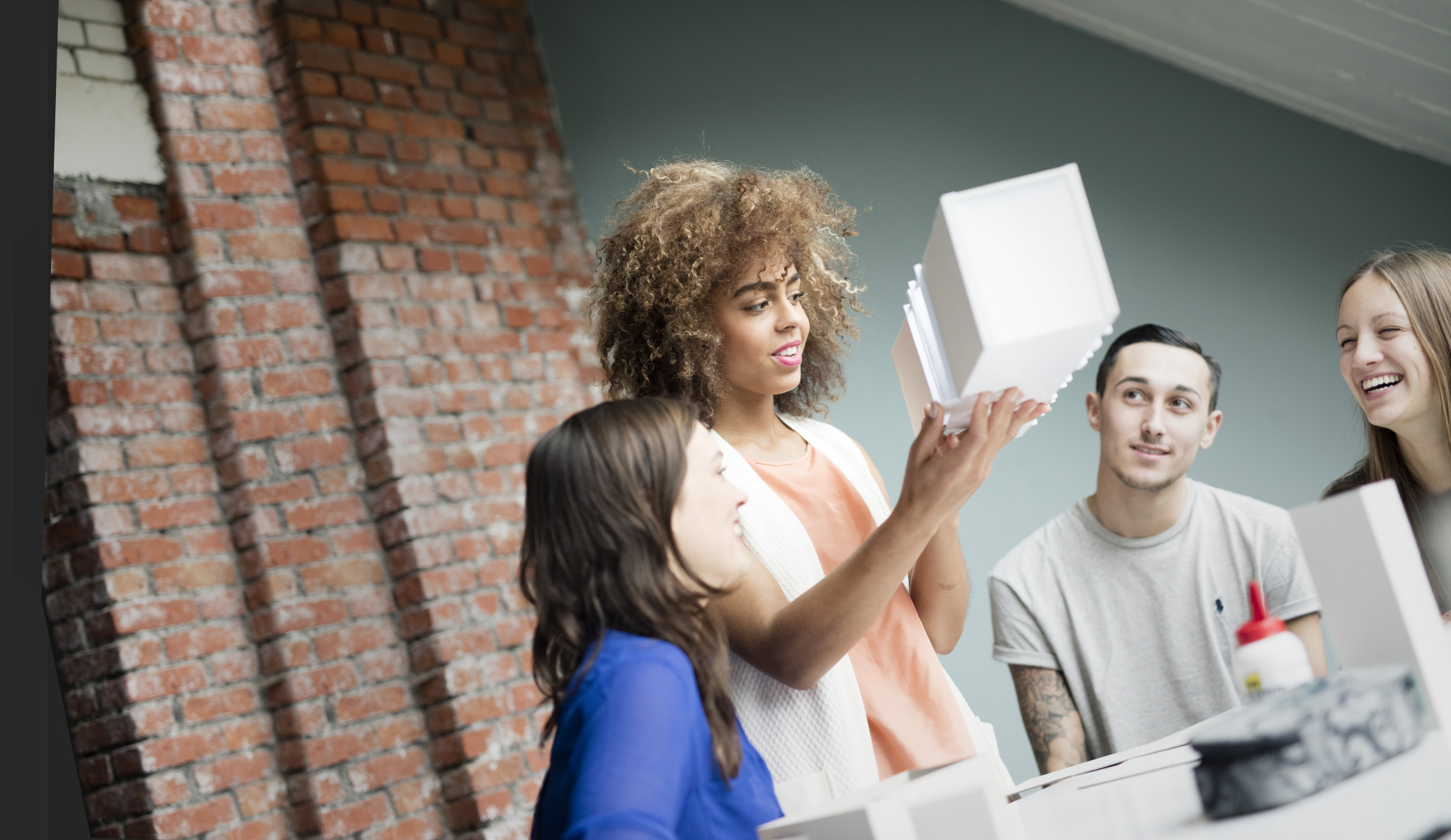 English please, we are students!
TEXT: FRANK VAN LIESHOUT | PHOTO © THOMAS MORE
Thomas More University College in Mechelen have started teaching five of their international bachelor degree programmes in English.
"English is dominating our globalised world like no language has ever done before," says Annik Schellens, coordinator of the Thomas More English Programme. "At our Mechelen campus we provide a number of prestigious, internationally oriented degree courses, so it only seemed natural that we offer these in English."
Two bachelor programmes, international tourism and leisure management and international business and trade, are now taught in English for the full three years of the curriculum. For interior and service design, international journalism and international media and communication, the first two years are mainly taught in Dutch and the final year exclusively in English. To guarantee quality teaching, Thomas More expects all teachers to have C1 Advanced Proficiency in English according to the European Framework of References for Languages. All teachers are supported by a Fulbright language coach.
The university hopes to attract foreign students as well as students from the Brussels area, including the large group of expats living in the Belgian capital. Mechelen is a lively and friendly city, only 30 kilometres from Brussels and a mere 25-minute train journey away.
"Our students will be immersed in a rich international climate of cultural exchange with their fellow students, their teachers and many of our partner universities worldwide. When they graduate, they will enter the jobs market not only with full confidence and fluency in the English language, but also with a can-do mentality, ready to take on the challenges of the modern world," concludes Annik.
thomasmore.be/about/new-bachelorprogrammes-english
Subscribe to Our Newsletter
Receive our monthly newsletter by email