Thermae Grimbergen: …And relax
Text: Sally Tipper | Photos: Courtesy Thermae Boetfort/Grimbergen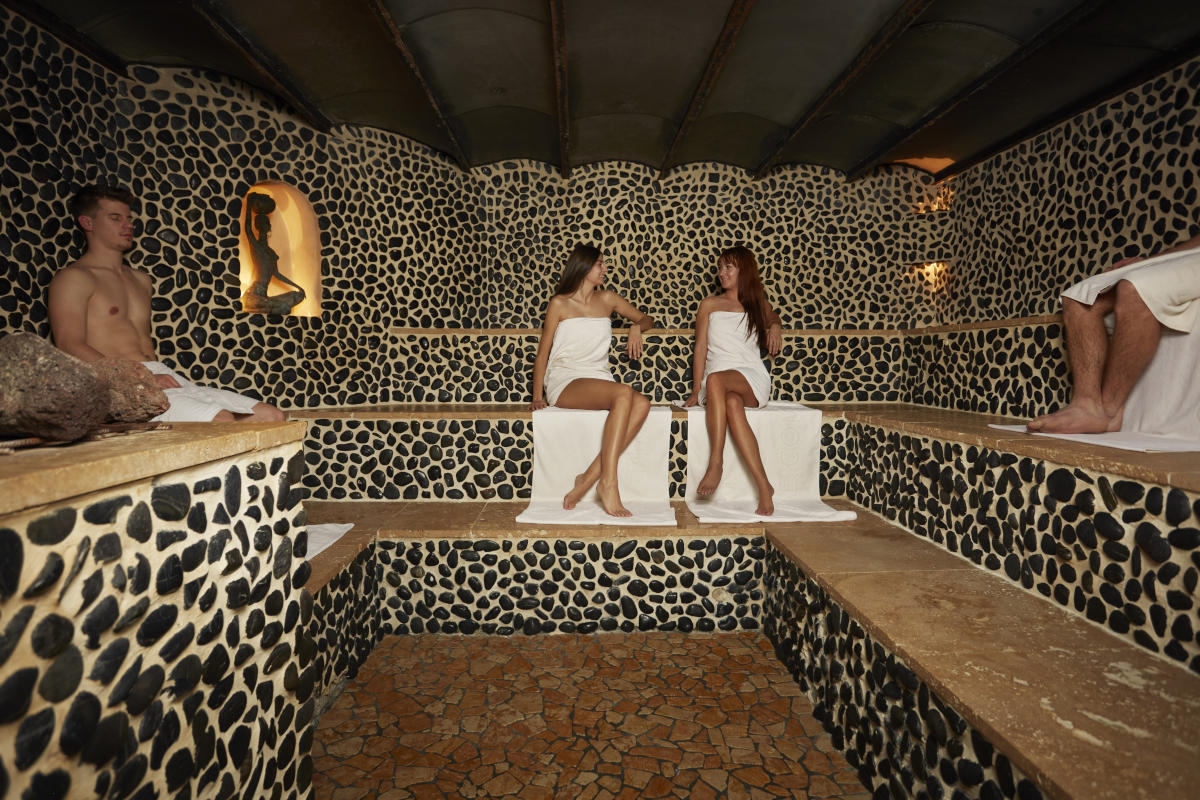 In need of a spot of rest and relaxation? On the outskirts of Brussels, you will find two wellness centres with decades of expertise in putting visitors at ease.
Thermae Grimbergen has been going for 20 years, and has recently expanded with beautiful gardens. Its sister site, Thermae Boetfort, opened almost eight years ago. "Boetfort is located on a 400-year-old castle grounds, so it's a really unique location," explains spokesperson Ellen Van De Wijgaert. "Our sites are a real trump card: a unique castle estate and a beautiful green wellness centre. And both are easy to reach from around the country."
Grimbergen and Boetfort both have everything visitors might want for a switched-off day out or a relaxing short break. "The thermal baths are made up of one swimsuit section and one naked section, and they are completely separate. It means everyone can bathe with us in comfort," says Van De Wijgaert. "In each section there are saunas, steam baths, Jacuzzis, swimming pools…"
The sites also have private saunas for those who prefer to relax in complete privacy; a hotel with various room options for the budget-conscious to the luxury holidaymaker; a beauty institute open until 10pm every day offering massages, body treatments, facial care and more. There are even meeting rooms for business events at Boetfort.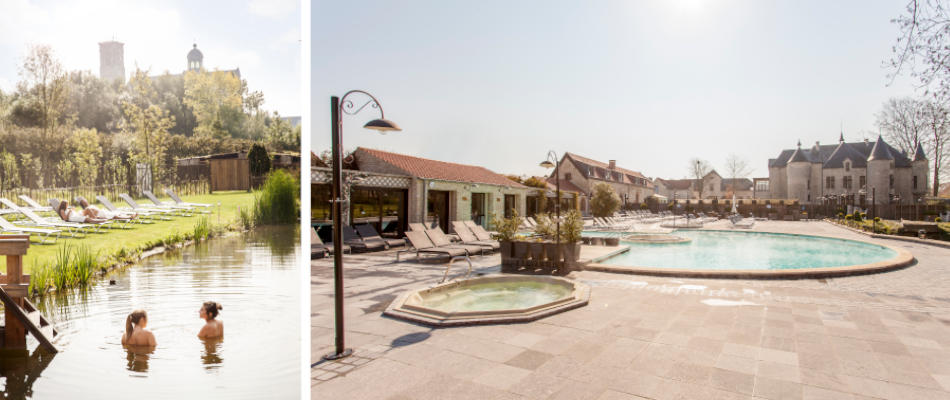 What can people expect from a visit to Thermae Grimbergen or Boetfort? Van De Wijgaert: "A whole day of relaxation and pampering. Delicious food, a blissful massage, a wonderful 'aufguss' session. We've provided everything to create a fantastic experience."
An aufguss is a real experience, she explains. At set times during the day, the sauna master pours a mix of water and essential oils on to the hot stones, increasing the temperature and humidity of the sauna. They then beat the air with a towel to spread the warmth around the sauna.
"They have various techniques for doing this and it's quite a spectacle," she says. "For sauna users, the experience is a real kick. Every day there are lots of free aufguss sessions, and they are open to everyone. We host regular events and aufguss weekends where we offer special sessions, and we also try to organise surprise sessions to give our visitors a little extra treat."
Subscribe to Our Newsletter
Receive our monthly newsletter by email