The Seven Hotel: A unique boutique hotel
Text: Stephanie Uwalaka | Photos: The Seven Hotel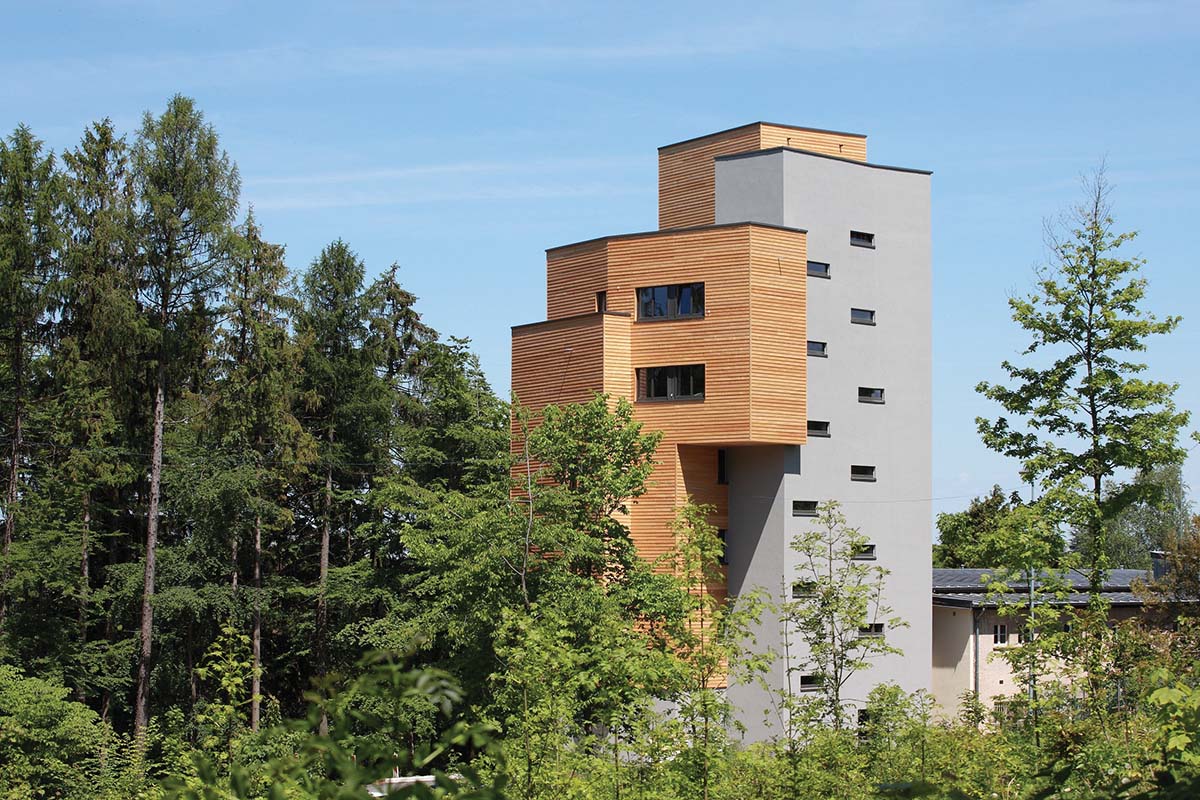 Nestled in Esch-sur-Alzette to the south of Luxembourg, The Seven Hotel offers a calm retreat immersed in nature, just a few kilometres from the centre of Luxembourg. With its four-star facilities, all the rooms in the hotel vary in colour and furniture, making each room one of a kind. Meanwhile, the stylish restaurant Bosque Fevi serves Mediterranean-Spanish cuisine, attracting clients from far and wide.
During the week, the hotel is perfect for clients on business, with its meeting rooms. At weekends, however, it provides a romantic getaway for couples, hikers needing a place to recharge and foodies in search of seasonal, fusion cuisine at the hotel restaurant.
Both from Barcelona, the hotel manager and head chef have channelled their Spanish roots into the idea behind Bosque Fevi. The head chef, Fernando Andreu, creates the original taste fusions in each dish served, even carrying around a notebook and pen to note down his new bespoke creations: showcased especially in their nine-course tasting menu.
"Given that we have just 15 bedrooms, our personalised services for clients is paramount," says hotel manager Violant Tarrach. "We like to note down clients' preferences on their profiles: for instance, which room they prefer, whether they like tea or coffee in the morning and if they prefer a shower or bath in their room… and since all our rooms are different, we always do our best to satisfy our clients."
The Seven Hotel gives off a sleek, modern yet comfortable air, with a warm friendliness and smiling staff, who focus on creating a close relationship with clients; a much-appreciated welcome after a bracing walk in its green surroundings.
Web: www.thesevenhotel.lu
Subscribe to Our Newsletter
Receive our monthly newsletter by email