The plant-based food revolution
TEXT: PAOLA WESTBEEK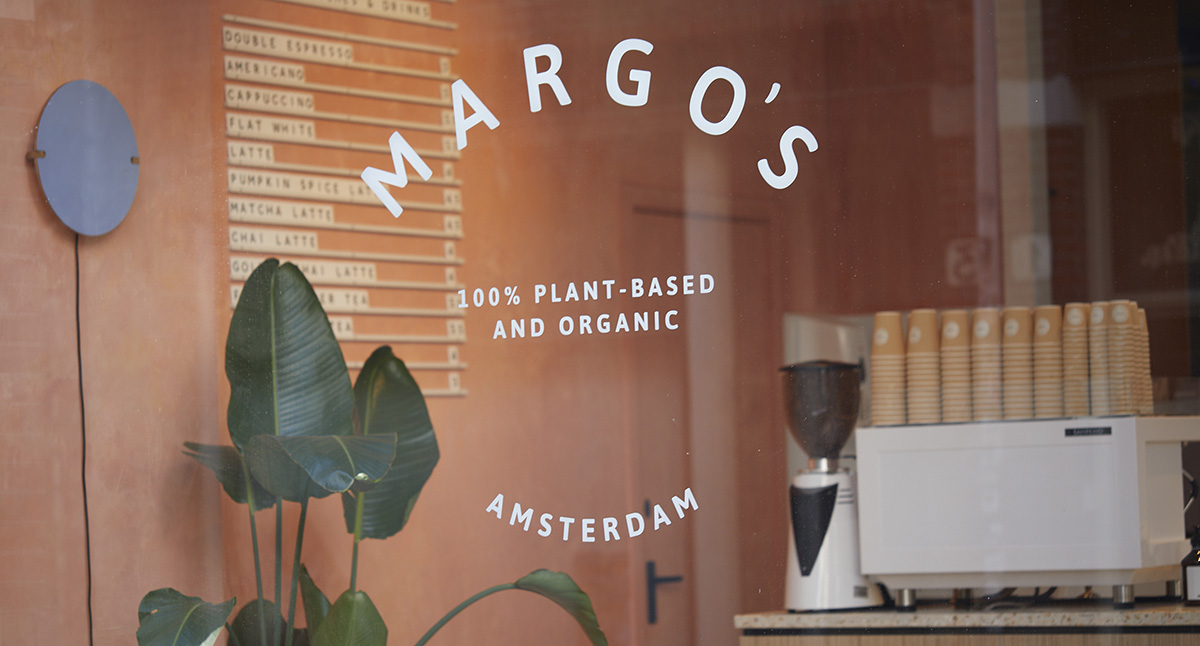 Be it for animal welfare, the environment, better health or all of these combined, more and more people are converting to a vegan lifestyle or plant-based diet. Especially during the past decade, plant-based cuisine has become more sophisticated than ever, with new products hitting the shelves every day and exclusively plant-based eateries opening their doors in all major cities across Benelux.
Conscious cuisine
According to the UN, roughly one-third of all human-caused greenhouse gas emissions is linked to the way we eat. Our food choices not only affect our health, but also that of the planet. Pair that with concerns about intensive animal agriculture and it's easy to see why eliminating or reducing the consumption of animal products is a sensible choice. In the Netherlands, for example, approximately 45 per cent of the population is flexitarian, five per cent is vegetarian and approximately one per cent is vegan or plant-based (vegans exclude all animal products from their diet as well as their lifestyle). While those numbers may seem small, the plant-based movement is gaining momentum – and people are realising that they can start to change the world by changing the way they eat. The proof is that in recent years, the market for plant-based products in Benelux has expanded exponentially. The Smart Protein report (financed by the European Union) notes that the plant-based food sector increased by 49 per cent between 2018 and 2020. A walk through the aisles of any random supermarket confirms that. Since 2017, the number of meat substitutes has more than doubled, and for every animal product, there's a suitable plant-based alternative. Additionally, plant-based restaurants are not only attracting even the most die-hard meat-eaters, but they're earning Michelin stars, too. There are even delicatessens and 'cheese' shops catering exclusively to plant-based eaters. Plant-based cheese, you ask? Absolutely! And it's knock-your-socks-off delicious. Here are some of Benelux's most exciting plant-based addresses.
Fine dining
In November 2022, De Nieuwe Winkel in Nijmegen, the Netherlands, was named the best plant-based restaurant in the world – even before renowned restaurant L'Arpège in Paris. With Chef Emile van der Staak at the helm, De Nieuwe Winkel serves exquisite seasonal dishes based on botanical gastronomy. From the dining area, guests have a view of the open kitchen where the team creates their culinary masterpieces. The restaurant boasts two Michelin stars as well as one Green Michelin Star.
Hailed as one of the best fine-dining restaurants in Amsterdam, BonBoon serves seasonal set menus (three, four or five courses) that are an ode to the breadth and creativity of the plant kingdom. The restaurant was opened in 2018 by Daphne Althoff, who was determined to prove that eating well doesn't have to mean exploiting animals. Located on KNSM Island, BonBoon has a lovely terrace where you can enjoy an artfully prepared vegan meal on warmer evenings. It's interesting to note that, according to the Happy Cow website, Amsterdam is one of the top-ten most vegan-friendly cities in the world. In fact, during the last three years alone, the Dutch capital experienced a phenomenal 78 per cent growth in vegan businesses.
Further afield in Brussels is Humus x Hortense, the first plant-based restaurant in Belgium to be awarded a Michelin star (they had already received a Green Star in 2021). The brainchild of Nicolas Decloedt (voted 'Best Vegetable Chef' by Gault&Millau) and Caroline Baerten, the restaurant's botanical tasting menu changes according to the 24 micro-seasons. Dishes can be paired with their extensive range of biodynamic wines, but they also serve artisanal Belgian beers and botanical cocktails (made with unused herbs and vegetables and attesting to the restaurant's zero waste philosophy).
In Luxembourg, 11 restaurants were awarded 'Radishes' (used to rank restaurants with menus that are at least two-thirds plant-based) by the We're Smart Green Guide. Among them was the one-Michelin-starred La Distillerie in Bourglinster Castle, headed by René Mathieu and also named 'Best Vegetable Restaurant' in the world in 2020. Mathieu describes his cooking as "an adventure, a treasure hunt, respecting nature and production".
From bakeries to brasserie classics
No need to wave 'adieu' to your morning croissant or 'pain au chocolat' if you've gone plant-based. At Margo's Amsterdam, located in the folkloric Jordaan neighbourhood, it isn't just the viennoiserie that will make your mouth water. This friendly, plant-based bakery tempts you with a variety of gorgeous pastries (some vary seasonally), tahini buns, soft American cookies, hearty sandwiches and toasties. On Saturdays, start your day at Margo's with coffee and a pastry, then head on over to the Noordermarkt, located only a stone's throw away, for a stroll through the weekly organic farmers' market.
If brasserie fare is what you're after, Meatless District in the Oud West neighbourhood serves up flavour-infused dishes amidst a relaxed atmosphere. Choose from robust burgers to international classics, such as the velvety 'faux gras' or the wine-infused mushroom bourguignon. With an extensive list of cocktails and choices such as the 'smoked no salmon bagel', mushrooms on toast and Dutch croquettes, Meatless District is also the perfect plant-based brunch spot in the city.
Only a few minutes' walk from Meatless District is Vegabond, a cosy eatery and plant-based shop where you can sit down for a slice of quiche, savoury pastries, sandwiches, cake and coffee. Their selection of plant-based delights includes ready-made meals, deli products and 'cheeses'.
For the ultimate 'fauxmage' experience, however, Willicroft Store, tucked into the beautiful Spiegel Quarter, is the country's first plant-based cheese shop. Not only will you find everything from unctuous bloomy rinds to robust blues that will please even the most discerning cheese connaisseurs, but the shop also sells natural wines and regularly hosts cheese and wine tastings in their cellar.
Craving 'boulets à la Liégeoise' (meatballs served in a rich, sweet and savoury sauce), a lobster roll or 'coq au vin'? Sample the well-prepared plant-based versions of these classics at The Judgy Vegan in Brussels. The city is home to over 200 restaurants offering plant-based cuisine. Another address that deserves mentioning is Lucifer Lives, a café serving comfort food staples such as mac and 'cheese', fudgy brownies, 'sausages' with mashed potatoes and freshly-baked apple pie.
In Luxembourg, Rawdish carries ready-made meals, cold-pressed juices, healthy bowls and guilt-free sweets, such as sweet-potato brownies and oat granola balls. Centrally located on Place de Paris, it's a highly recommended spot to grab the makings of a plant-based picnic. Rawdish's products are also available at various convenience stores in Luxembourg.
Whether you're in the mood for an evening of gourmet wining and dining, a handsome burger, nostalgic comfort food or gorgeous flaky pastries to start a weekend morning, Benelux offers plant-based choices aplenty.
Subscribe to Our Newsletter
Receive our monthly newsletter by email