Zeeland's seafood delights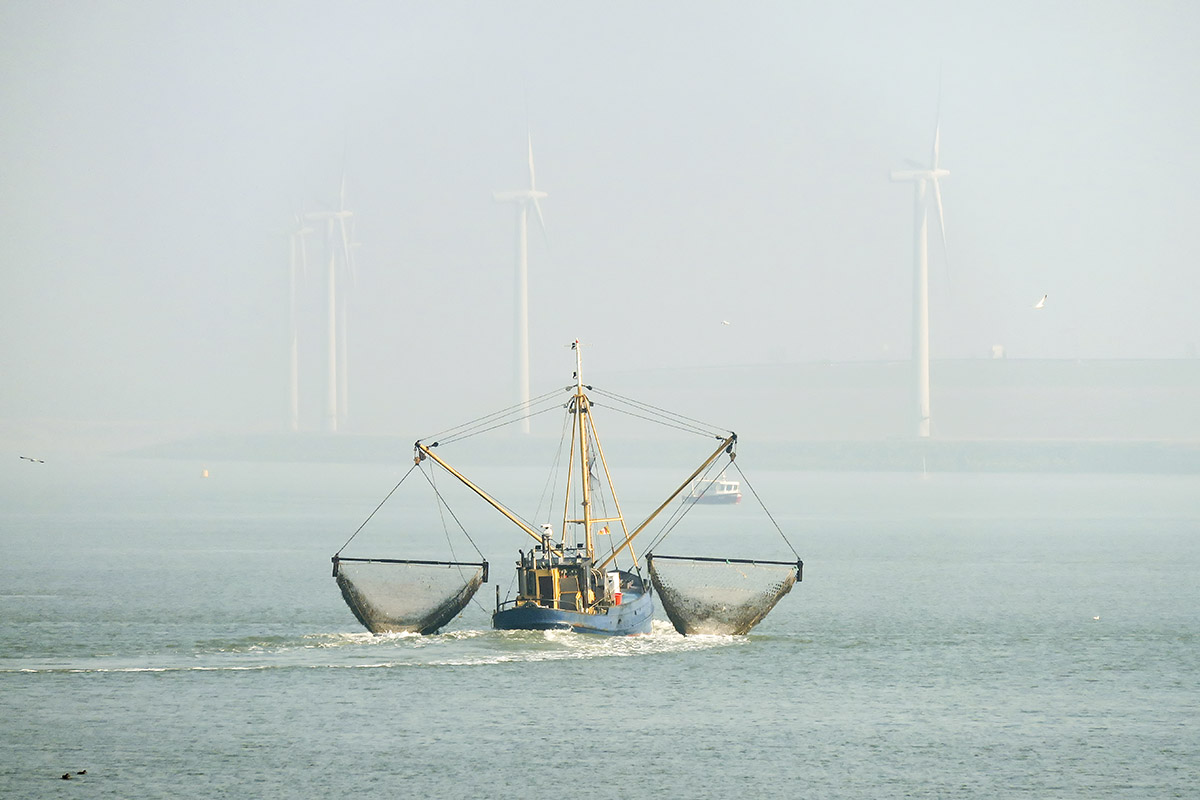 If you thought herring is the only seafood the Netherlands has to offer, think again. The southwestern Dutch province of Zeeland is not only known for its water sports possibilities, but also for its crystal-clear waters and exceptional seafood: plump, meaty mussels; briny oysters, hearty prawns and some of the best lobster in the world. Hungry? Read on for tips and ideas that will have your palate swooning.
Mussels
It's no secret that the people of Zeeland are immensely proud of their mussels. Often referred to as 'poor man's shellfish', in Zeeland they are honoured with the title 'het zwarte goud' or 'black gold'. The province offers plenty of opportunities to feast on these succulent bivalves, whether during an informative tour or at one of the many seafood restaurants. On Wednesdays, for example, Tourist Shop Yerseke offers tours through the Roem van Yerseke mussel factory that include complimentary tastings. Anyone eager to learn about mussels should also stop by the Oosterschelde Museum, located in the former town hall. Through tools, photos and documentaries, the museum brings the history and production of mussels to life. Afterwards, you can pamper your taste buds at one of the village's seafood restaurants. Especially recommended is Nolet's Vistro, which offers a special three-course mussels menu (including an aromatic fish soup and dessert) for €42.50.
Another place mussel lovers visiting Zeeland will want to add to their itinerary is Philippine, home to the country's first mussel harbour and a city with myriad restaurants specialising in all kinds of interesting mussel dishes. Auberge des Moules – featured in the Michelin Guide and known for its excellent three-course menu which starts with raw herring and ends with Dame Blanche (€59) – is an eating experience many in Benelux have already discovered.
If cooking mussels yourself, it is essential to keep in mind that they're at their best from July until approximately the first half of April. Avoid them during the other months (their breeding season) as the quality is not optimal. The mild, creamy taste of mussels makes them perfect for all sorts of flavour combinations and preparations. Classics include mussels cooked with finely chopped vegetables and white wine or broiled on the half shell with garlic, parsley and breadcrumbs. They're also wonderful tossed with linguini, garlic, a sprinkling of red chilli and chopped flat-leaf parsley. Serve your mussels with a light, citrusy Muscadet from the Loire or a Chenin Blanc. Or keep it local and try it with a Dutch wine (see our July issue) or craft beer.
Oysters
Oysters have been loved by the Dutch for centuries. So much so, that they've even been featured in many still-life masterpieces from the Golden Age, sometimes with a glass of white wine or a section of lemon and always utterly seductive. In Zeeland, there are two varieties of oysters raised in the Grevelingen Lake and the Eastern Scheldt: the Creuse oyster, which has a clean, briny taste, and the flat 'Zeeuwse platte' oyster with its more delicate flavour. Creuse oysters can be harvested after two years, while flat oysters need about six years before reaching optimum maturity. Both are preferably consumed raw with either a squeeze of lemon juice or a mignonette sauce made with red wine vinegar and shallots. If opting to grill your oysters, use the Creuse variety as it would be a shame to do this with the more refined flat oysters. And keep it simple: grill them with a knob of butter, just until the edges begin to curl.
Oyster season runs from September to April, and they are at their absolute tastiest during the months of October, November and December – a perfect choice for the holidays! A classic wine pairing is a minerally Chablis or a dry Riesling. Champagne, a more luxurious option, is also delicious. Some of the best places to indulge in this Dutch delicacy include De Oesterij and Restaurant de Branding (both in Yerseke) and Restaurant Cadzandia (in Cadzand).
Stellendam prawns
With their fleshy bite and mild flavour, prawns from Stellendam are known to be the best of their kind. The prawns thrive off the coast of Stellendam where the sea bottom consists of fine, white sand. This influences the colour of the prawns. They are rosy brown and lighter than the ones caught in the Wadden Sea. They have a cleaner, less sandy flavour and a meatier texture. Enjoy them in a cocktail with a dollop of garlic mayonnaise and a few drops of lemon juice, or as a garnish crowning a cold avocado or asparagus soup.
Oosterschelde lobster
Often referred to as the 'Rolls Royce' of lobsters, the Oosterschelde (Eastern Scheldt) lobster is sweeter and more refined than other varieties. The lobster is a Slow Food product caught under strict rules and regulations and only between the last Thursday in March and the 15th of July. It is protected and promoted by the 'Kring van de Oosterscheldekreeft', formed by 11 restaurants in Zeeland offering special menus (see their website) during the season — and the promotional foundation 'Promotie Oosterschelde Kreeft'.
Make sure you purchase your lobster from a reputable fishmonger. A great one is Viskwekerij Neeltje Jans, located in Vrouwenpolder, where you can also buy oysters and mussels. They will even give you advice on how to cook Zeeland's seafood delights.
If seafood alone isn't enough to entice you to plan a trip, it might be good to know that the Dutch province also happens to have the most Michelin-starred restaurants in the country!
Subscribe to Our Newsletter
Receive our monthly newsletter by email