Sunflower Montessori Crèche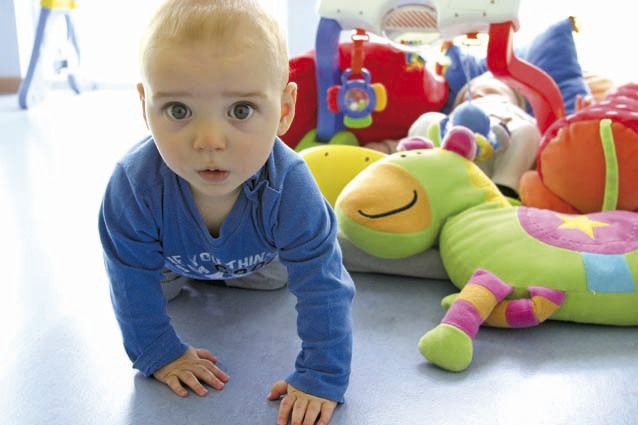 'Loving care and early education'
TEXT: BETTINA GUIRKINGER | PHOTO © SUNFLOWER
Since 2001, Sunflower Montessori Crèche has been providing top-quality care and pre-school education for children aged between three months and four years old. Enter the colourful world of Luxembourg's leading English- speaking crèche.
Putting a strong emphasis on making the transition from mother care to the crèche as joyful as possible for both the child and the parent, Sunflower offers the services of trained carers, experts in their field and a range of pedagogical activities. Founders Helen Clarke and Sam O'Dea, working mothers themselves, understand the challenges of balancing work and family and consider it a privilege to be given the trust of the parents to look after their babies in this "second home". As O'Dea explains: "We care for the children and educate them so that parents know that their child is in a stimulating environment. What sets us apart is the fact that we do a lot of outside activities, growing plants in the garden, taking care of our pet rabbits and going for walks in the forest.
"The Sunflower Montessori Crèche has six locations in Luxembourg and one in Brussels and both founders spend time in the different locations to make sure the childcare quality remains extremely high. "This is done in collaboration with a Montessori trainer who spends time in all the locations training the staff," says O'Dea. Besides the crèche, Sunflower also offers after-school programmes and Saturday school for children from four years old.
Subscribe to Our Newsletter
Receive our monthly newsletter by email