Steakhouse Betty Boop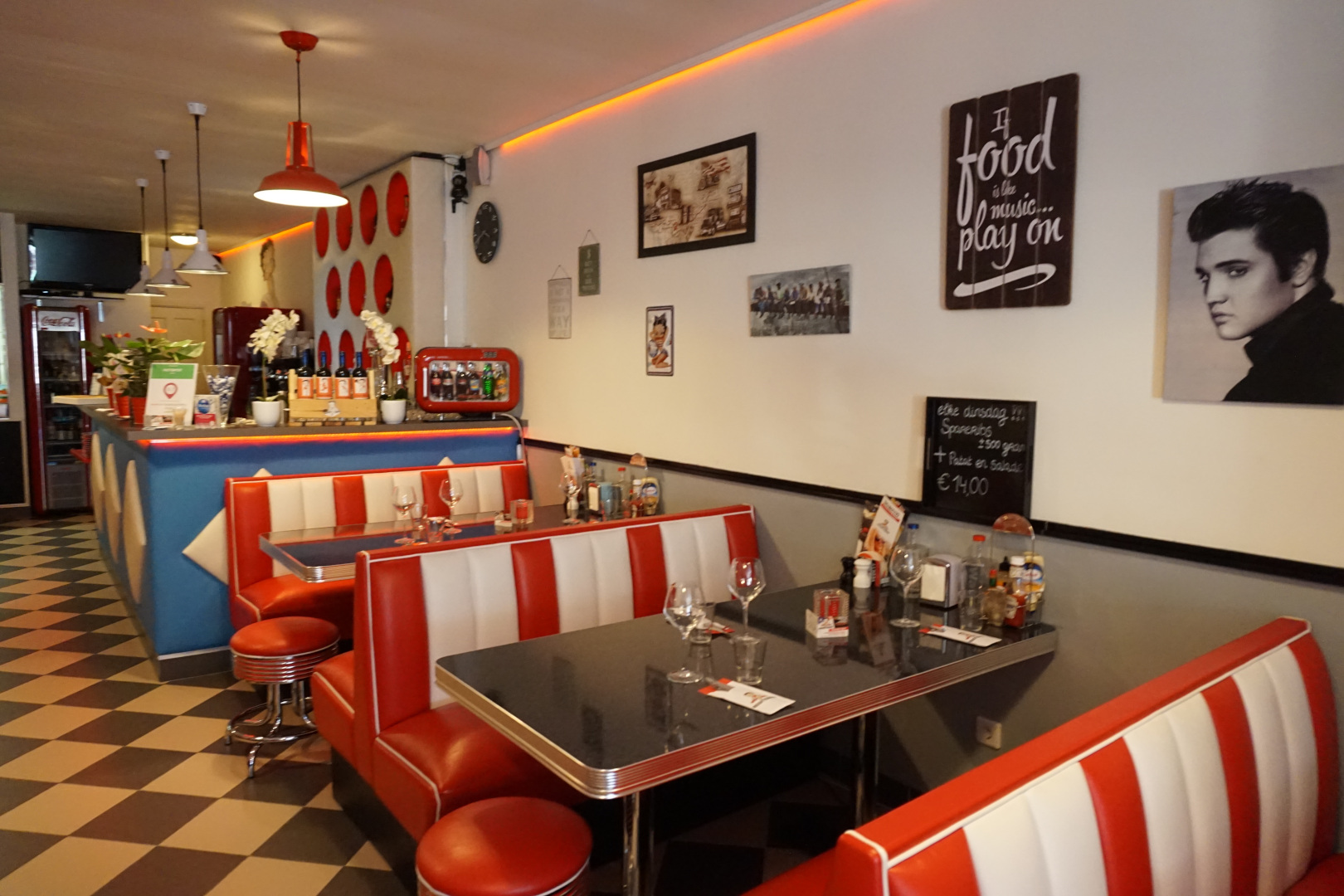 The finest steaks in town

TEXT: CHARLOTTE VAN HEK | PHOTO © AMERICAN STEAKHOUSE BETTY BOOP
It is like entering the Southern States of North America in the 1960s: Steakhouse Betty Boop has brought the best of the United States' food, beers, and vintage vibes to Delft.
Located in the heart of the city centre, American Steakhouse Betty Boop has conquered countless hearts with their mouthwatering food, American beers, and authentic atmosphere. The retro American vibe is embodied by the red and white leather benches and the 1960s music coming out of the authentic jukebox. The conquered hearts are proven by Betty Boop's rave ratings on every review website. "We set the bar incredibly high," co-owner Sandra Shenouda starts. "Our guests always come first."
When served, it becomes clear that a burger at Betty Boop is not just a burger, but one made using the absolute best-quality meat. Sandra's husband George helms the kitchen and cooks with an enormous love for food, something you taste without a doubt.
Dishes have quirky names such as Texas Striploin Steak, or California Tuna Steak, and refer to the places Sandra and George have travelled to. "We have a soft spot for America, having travelled all around the country several times, mainly to less touristy states such as Mississippi and Texas."
Bestsellers on the menu are the Betty Boop Burger as well as the Blue Cheese Burger, both yielding great success at recent food festival Delft Serveert, with more than 750 Betty Boop burgers sold over one weekend.
Betty Boop also has an impressive menu of authentic beers imported from America, such as the Brooklyn Lager or a special Chocolate Stout. Even the beers prove it; at Betty Boop, it is always America o'clock.
Subscribe to Our Newsletter
Receive our monthly newsletter by email