States of Art: Bright, textured nostalgia
TEXT: MATT ANTONIAK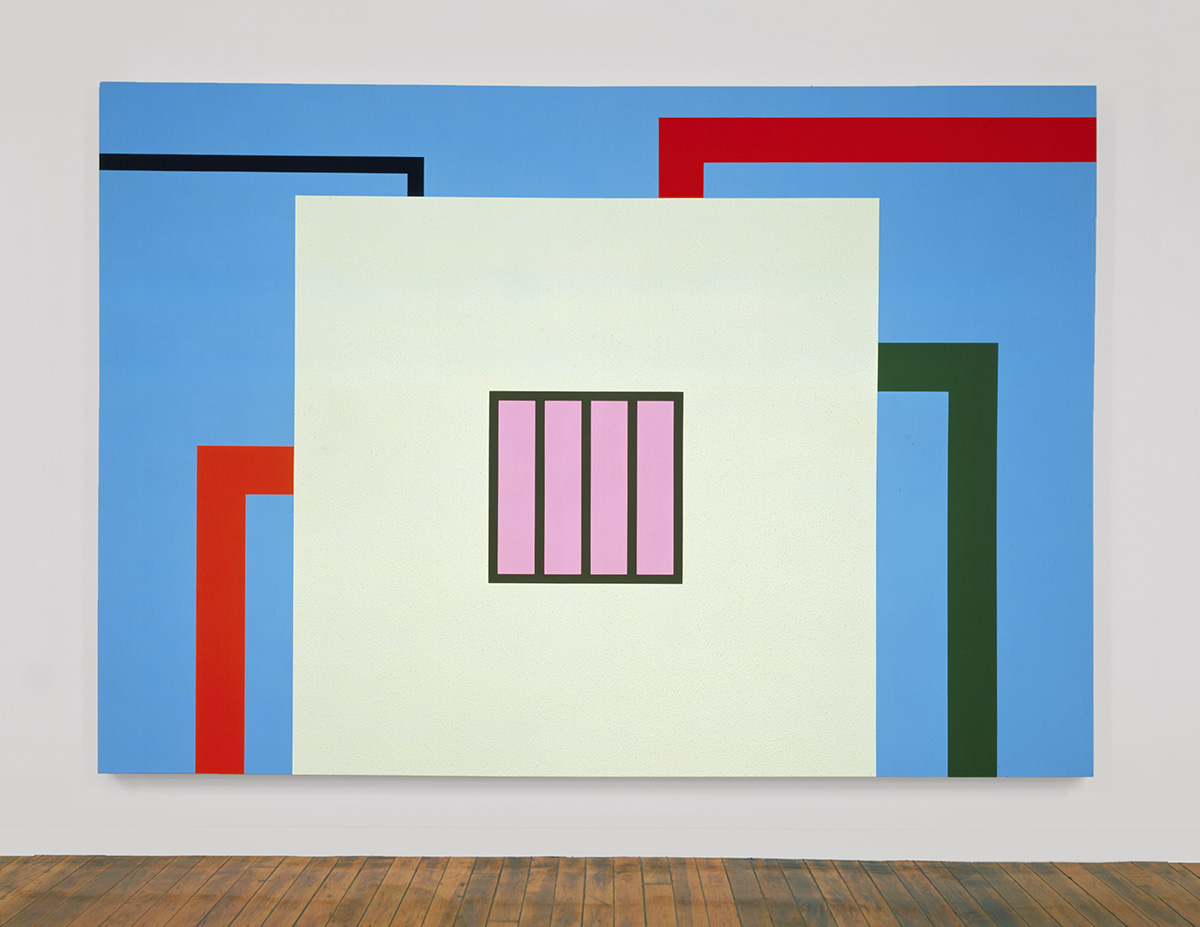 Peter Halley is in the midst of a renaissance. After a run of sellout shows in the past few years, MUDAM Luxembourg presents Conduits: Paintings from the 1980s – the artist's first museum exhibition of these works in over 30 years.
Given that Halley's blocky geometric paintings often feature sand-effect textured finishes, more commonly seen in your grandma's lounge, that fact could come as something of a surprise.
Halley's signature blocky style, developed in 1980s New York, features Day-Glo fluorescents and fields of flat colour. His hard-edge abstraction centred exclusively around components within his paintings that he called 'prisons', 'cells' and 'conduits', presented in a variety of rectangular forms. This was a boom time when everything became commodified, efficiency was king and the internet was just getting started. Halley saw his paintings as reflective of what he called "the language of the corporations and communications".
More than 30 years later, having lived through and come out the other side of the initial techno boom, Halley's works manage to be both nostalgic and have enduring relevance. Of course, the world of computer and gaming graphics Halley referenced has moved on immeasurably, and whereas personal computers were a rarity back then, nearly everyone reading this will have a smart phone in their pocket. The world is undeniably different now, and the technology available to us would be unimaginable to people four decades ago. But what Halley's paintings from the '80s foreshadow are the enduring subjects of alienation, isolation and confinement that have proven to be technology's legacy.
Conduits: Paintings from the 1980s is on show at MUDAM, Luxembourg until 15 October 2023.
Matt Antoniak is a visual artist and writer living and working in Newcastle, UK. He works mainly in painting and drawing and is a founding mem ber of the art collective M I L K
Subscribe to Our Newsletter
Receive our monthly newsletter by email