Spekuk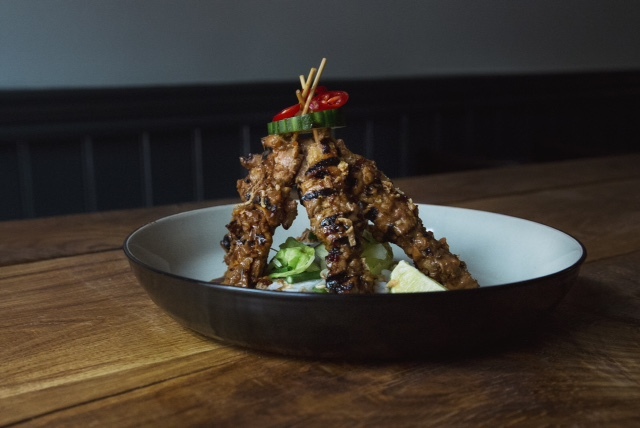 An offbeat Indonesian dinner
TEXT: XANDRA BOERSMA | PHOTO © SPEKUK & RUBEN MAY
In the city centre of Utrecht, between Vredenburg and the Oudegracht, you will find a cosy street with nine different restaurants. One of them is a small Indonesian treasure called Spekuk. Owner Jitske Jongedijk and her best friend run the kitchen at Spekuk, and both have Indonesian roots. Even though she was born in the Netherlands, Jitske was raised with Asian cooking. Spekuk serves Indonesian dishes the way most of us are probably not used to. "We make it modern," says Jitske.
Of course Indonesia has lots of different kinds of cuisine spread across the islands. Those recipes combined result in Spekuk's menu. They do not serve a set menu, but you compose your own 'rames' with three, five or seven dishes. Pick the ones you like and add your favourite rice. On the menu, enjoy fresh fish from the Wadden Sea, supplied by De Goede Visser, and halal meat. It is a little different to what you might expect; for example there is no Rendang, but Krengsengan Daging (spicy beef stew) and langoustines with string beans. Straight from the grill there are six different kinds of satays, including kambing (satay of goat). There are also options for vegetarians and vegans, with fresh vegetables from the local market in Utrecht. "We have a cold Bintang or Bali Hai ready for you to complete your meal!"
The restaurant is very small compared to the other restaurants in the street, but it has an intimate atmosphere just like home. The style is modern with a subtle Indonesian touch.
The fact that Indonesians are very enthusiastic about Spekuk is always a good sign. Once you sample their cuisine for yourself, you will understand why!
Subscribe to Our Newsletter
Receive our monthly newsletter by email