SixSeven: Dining high in the sky
TEXT : JENNIFER DEWAR | PHOTOS: TOP OF LIBERTY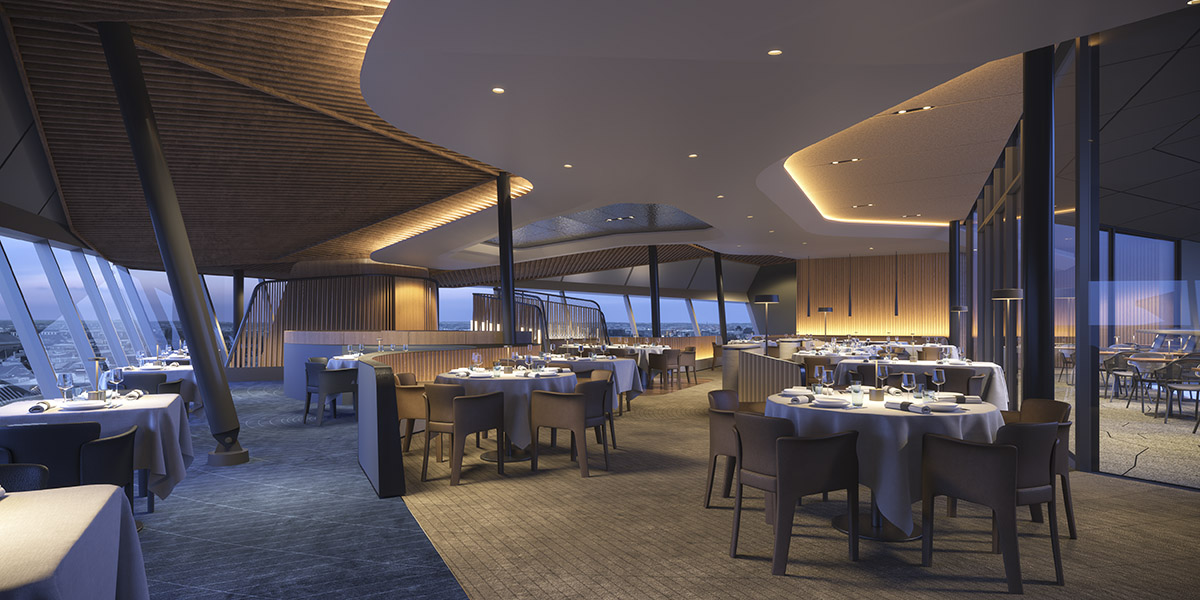 SixSeven sits at the heart of Luxembourg's historical centre. Described as the most beautiful restaurant in Luxembourg, this new addition to the city's social landscape has a serious 'wow' factor and is a must for residents and visitors alike.
Part of the Royal Hamilius Complex, designed by celebrated architect Norman Foster, SixSeven's restaurants offer something for everyone. Brasserie the Six has traditional favourites at affordable prices, including everything from burgers to 'coquillettes jambon fromage à la truffe'. The Six tends to attract a younger post-work crowd, but is also a welcome rest stop for shoppers and a great meeting place for friends.
There's a stylish inox bar which evolves throughout the day, from offering a morning coffee to evening cocktails. With its regular DJ sets, the Six is a great place for a fun night out to let your hair down after work or during the weekend.
At the top of the building is the Seven, a restaurant that serves gastronomic dishes such as 'risotto à la truffe and osso bucco'; the succulent 'half-cooked tuna, olives and anchovies' or the revisited Apple and Cinnamon dessert, perfectly paired with choices from their extensive wine list. The restaurant has already gained a merited reputation for quality and excellence with its strong emphasis on local, seasonal produce.
Restaurant-goers love the the Seven's views, which can be admired from inside the building and from the beautiful terrace and sky garden. The Seven has the capacity to hold events for up to 1,000 people, making it the perfect venue for corporate gatherings, weddings and other special celebrations. Private dining can also be organised on the terrace or in its private dining room.
The man behind this landmark addition to the Luxembourg scene is Henry Hassid. A trained industrial pharmacist and a serious car racing pilot, he first dreamed of running a restaurant around 25 years ago. His first restaurant in Versailles, France, has echoes of SixSeven with its famous chef, tasteful surroundings and Henry Hassid's ferocious attention to detail. "Opening SixSeven was a dream come true," Henry Hassid comments. "To be able to open such a restaurant in such a unique location, and to be able to offer a diverse menu, along with a range of experiences, is very gratifying."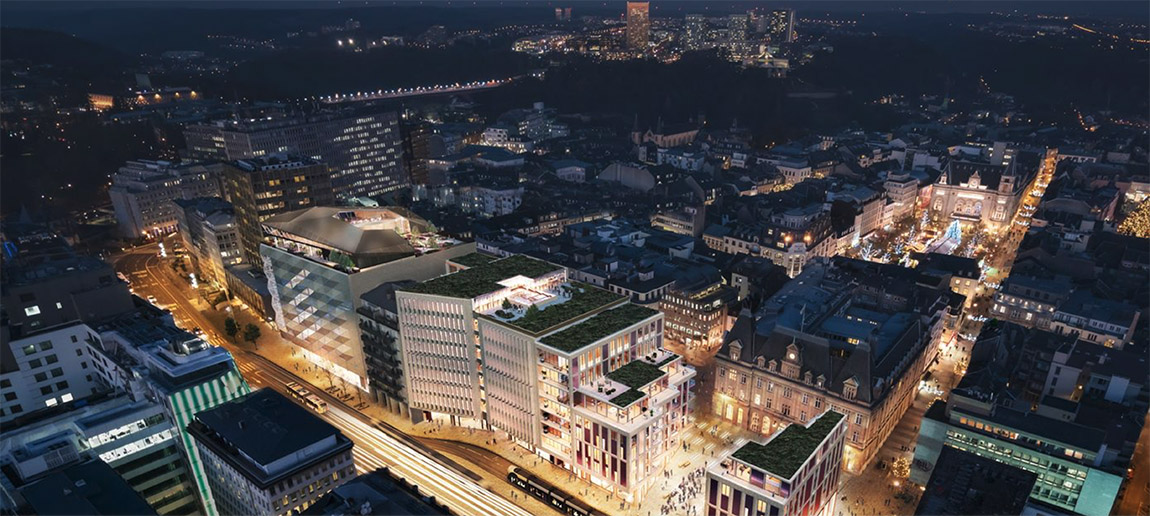 SixSeven is situated in the main building of Royal Hamilius, at the crossroads of Grand Rue and Boulevard Royal. The reception is on the sixth floor above Galerie Lafayette and the restaurant is at the top of the building, on the seventh floor.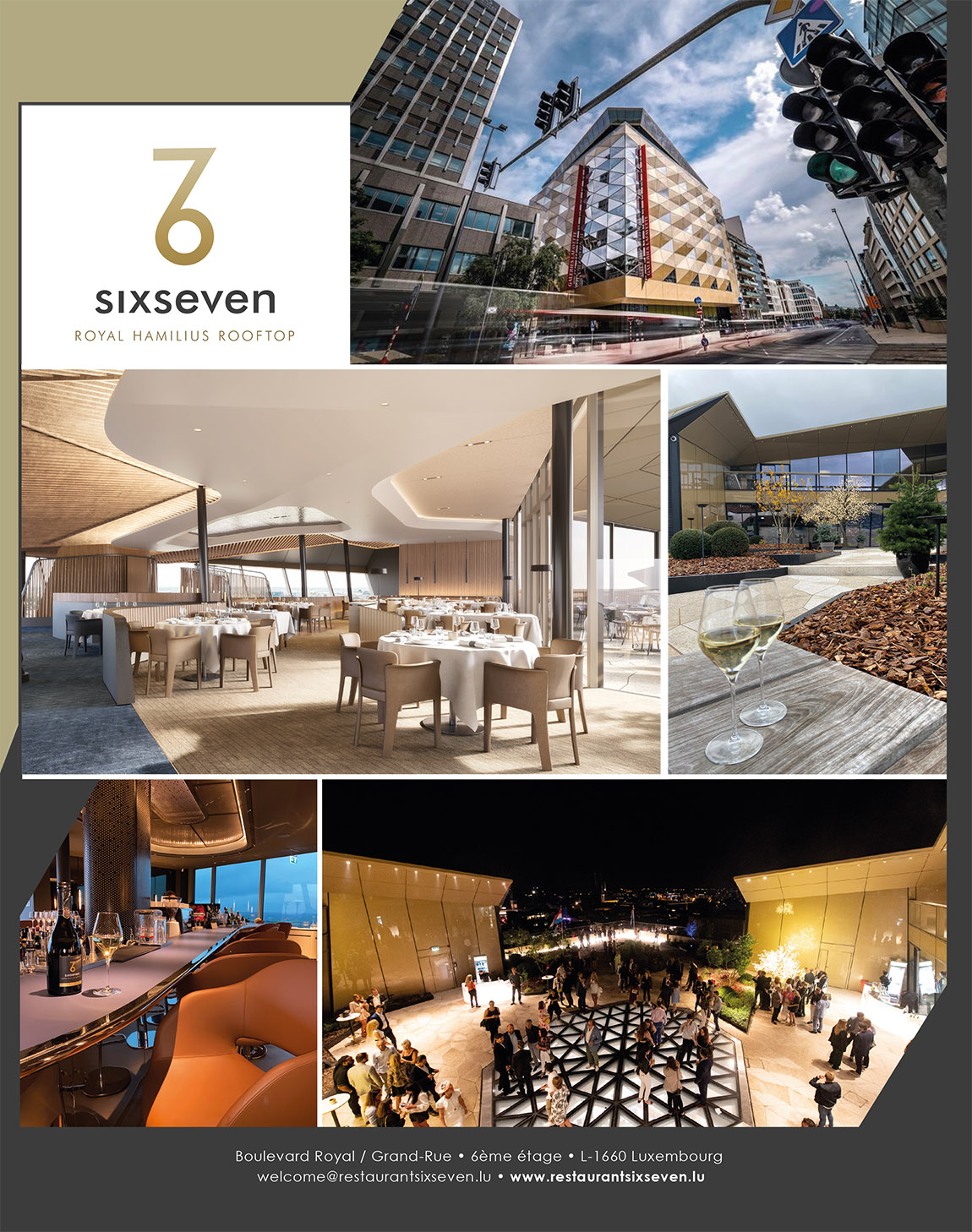 Web: www.restaurantsixseven.lu
Subscribe to Our Newsletter
Receive our monthly newsletter by email