RoomeR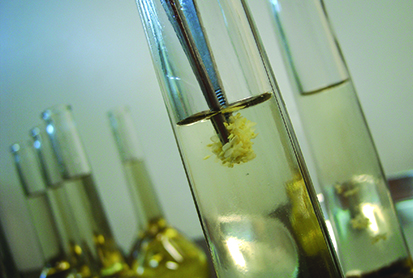 Neither a wine nor a liqueur, what is it then? "An aperitif made with elderflower," says Jeroen Michels, owner and co-founder of RoomeR. But RoomeR is actually much more than just that.
RoomeR is slightly sweet with an explosion of elderflower, followed by a hint of muscat grape and a pleasant acidity, and the vermouth tones deliver a dry yet full aftertaste. Whilst the flavour of RoomeR is unique, the story behind it is just as special.
It all started when Michels was 15 years old. He liked chemistry and started experimenting with his brother in their grandmother's basement. The brothers incorporated granny Maria's family recipe for elderflower lemonade in their chemical experiments, and eventually invented RoomeR. "It's a hobby that got out of hand," Michels laughs.
The business took off and these days, RoomeR's recognition goes far beyond its hometown Ghent – not only for its distinguished flavour, but also for the conscious production. The handmade products are proof of true craftsmanship from start to finish; the elderflowers are grown in a sustainable way, there are no preservatives, flavourings or colour agents added in the production process, and they use eco-friendly packaging and transport.
"Our entire bottling process is manual," explains Michels. "Each bottle contains around 65 elderflowers and they are added by hand, using tweezers."
In addition to its eco focus, RoomeR also often works with special needs students and social workshops. Michels: "We consciously choose sustainable ways of doing business. Overall we emphasise quality, not only in the product itself but in everything surrounding the production process."
Subscribe to Our Newsletter
Receive our monthly newsletter by email