Restaurant Lijsterbes: Adventurous and affordable haute cuisine at Lake Donk
Text: Maya Witters | Photos: Restaurant Lijsterbes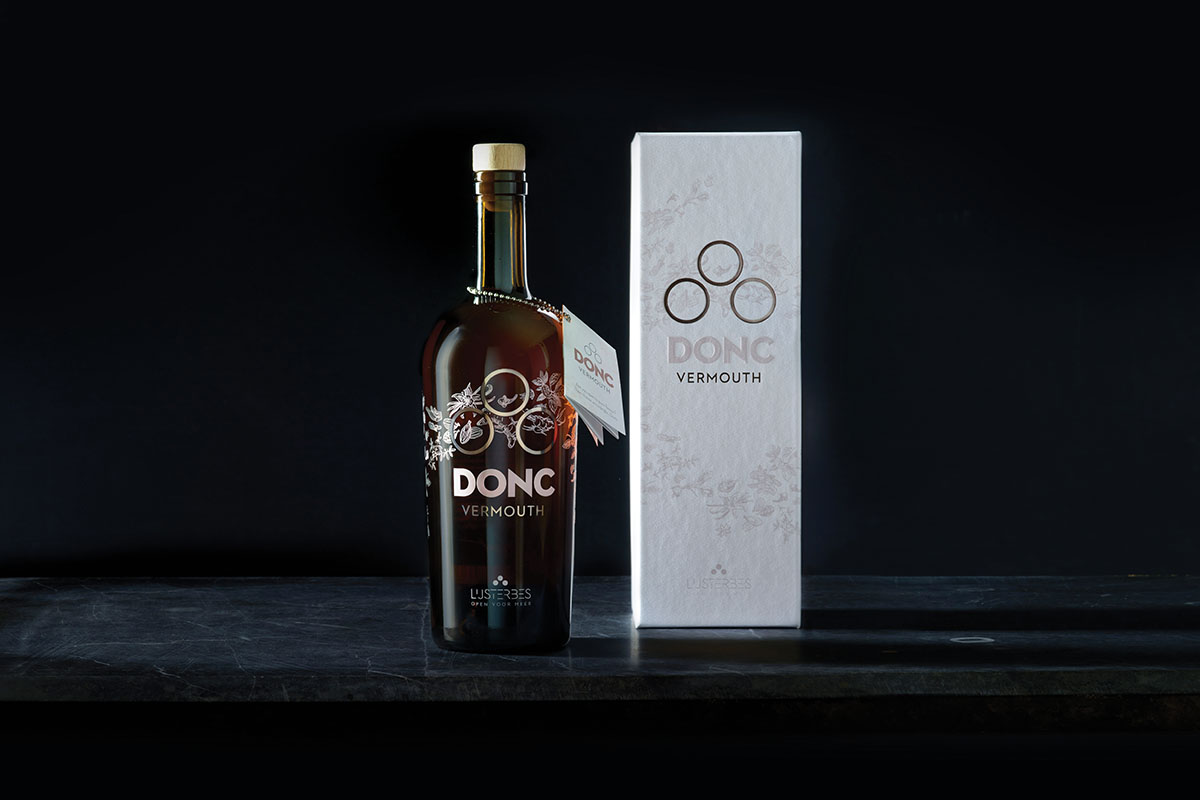 Restaurant Lijsterbes in Berlare is celebrating its 30th anniversary this year, but chef and owner Geert Van der Bruggen has no thoughts of slowing down anytime soon. He looks back on 30 years of highs, growth and changes with contentment: "Let them give the Michelin stars to the young guns, it doesn't matter to me anymore. I'm just having fun."
Lijsterbes exploded onto the Flemish culinary landscape 30 years ago: after a mere two and a half years in business, the restaurant was awarded a Michelin star. It was a blessing and a curse, attests Van der Bruggen: "It's a nice recognition, but it puts the pressure on you to keep that star. You keep adding new things, expanding your menu, it becomes more and more expensive, and in the end, you lose touch with the essence of your business: to provide people with good food."
Open for more
Four years ago, Van der Bruggen had enough of the race to the top and decided to change the Lijsterbes formula completely. "We really wanted to be more accessible, to be able to provide more people with a great culinary experience without the usual price tag or the stiff, formal atmosphere of many haute cuisine restaurants."
It meant losing the long-cherished Michelin star, but Van der Bruggen doesn't mind. "Our prices have dropped, but the quality of the food hasn't! Our motto is now 'open for more', a guiding principle for our menu and service. Let them give the Michelin stars to the young guns, it doesn't matter to me anymore. I'm just having fun now."
Cooking with nature
Lijsterbes operates a seasonal menu that changes regularly and champions local, seasonal products, cooked to perfection to let the natural flavours shine. "Our rotisserie spit is a central tenet of the kitchen," explains Van der Bruggen. "We use it to cook meat, but also vegetables and even desserts. It creates an indirect heat, which means a slower cooking process that brings out the flavour of each ingredient."
To source the best, most flavourful products, Lijsterbes cooperates with an organic farm that doubles as a sheltered workshop – a win-win situation. "In supermarkets, it's all about convenience and pre-cut vegetables these days, but they can't match the quality of fresh, organic produce."
Donc Vermouth
In his commitment to procure the best ingredients, Van der Bruggen even ventured into product sales recently, with the creation of his own white vermouth. "We named it Donc Vermouth, a play on our location by the Donk Lake," he explains. "Many vermouths are distilled cheaply, with only four or five ingredients. Ours has 25, making it much more complex, with a rich and unique perfume."
"Gin is all the rage these days and everyone seems to be distilling their own. We didn't want to jump on that train, so we went with this prime vermouth, which makes for delicious cocktails. People are less familiar with it, so it takes a bit of marketing and education, but everyone who tries it here, falls in love," the chef attests proudly.
Kitchen Wednesdays
Another wonderful feature at Lijsterbes is the long kitchen table, which lets guests dine in direct contact with the chefs. The table can be booked for groups of six to 16 people, and on Wednesdays, smaller parties can come together at the table for a dining experience like no other.
"The Kitchen Wednesdays menu, with three courses for only 39 euros, changes weekly, and we use it to try out new things," Van der Bruggen explains. "For example, at the moment we are trialling parts of our Christmas menu. It's a really nice way to get direct feedback from guests and to get to know the people who come to the restaurant regularly."
A unique dining experience
In essence, coming to Lijsterbes means you don't just get a meal, but a whole experience. Guests arrive in the handsome open bar for a drink and nibbles before being led to their table; once satiated, they can have coffee in the salon or take a pick from the long and adventurous wine list. "I want people to have a good time and a relaxed experience," says Van der Bruggen.
"I'm in my 50s now, so people ask how long I will keep going, but I have no thoughts of retirement quite yet. Now that I run the business by myself, trying lots of different things keeps life interesting for me. I still stir the pots too, but I also get much more opportunity to meet guests and have that direct contact. I should have come out of my kitchen ten years ago," the chef concludes.
Book your dining experience online at www.lijsterbes.be. For more info on and to order Donc Vermouth, visit www.doncvermouth.be
Subscribe to Our Newsletter
Receive our monthly newsletter by email