RentMore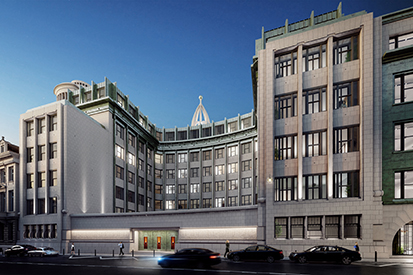 Get more from your rental with RentMore
TEXT: SIMON WILLMORE | PHOTOS © RENTMORE, BRUSSELS
Long-stay visitors to Antwerp and Brussels who would like to stay in accommodation with more authentic local character than a hotel, might want to consider RentMore; the serviced apartment rental specialists.
Promising to "help you on your way in Brussels and Antwerp", RentMore has over 20 years of experience in servicedapartment rental, and has particular expertise in serving expats, Eurocrats and employees of international companies.
Operating under the umbrella of a wellestablished financial group, the RentMore team's services include simple repairs such as changing light bulbs, car parking, regular cleaning plus towels and linen change, a digital television and high-speed wireless internet. All of this comes with a professional manner, as the company aims to 'make life extra comfortable' for its tenanants.
Talking of comfort, the accommodations are high-end, secured with badge systems and cameras, wonderfully located and well-equipped, including on-site car parking. For example, the Romeo & Juliet apartments are sited in Wolvengracht, at the heart of the historical city centre near the city's Grand Place. The complex faces the La Monnaie theatre and is around the corner from the Place des Martyrs.
Within walking distance are the Galeries Saint-Hubert for the shopaholics, Rue Dansaert for the fashionistas and the AB concert hall for the music lovers. Other locations include Roosevelt Square, the Residence Ernest 'The Garden', The Squares building in Rue de Bruyn and – coming soon – Universalis Park.
The company operates under three missions, of which the first is 'one price'. RentMore works with an all-in invoice to prevent hidden costs or unseen expenses. "There is so much more to life than combing through bills," founder Robbie Vercarre tells me as we discuss the company's approach.
RentMore's second mantra is 'one point of contact'. This means that each tenant has just one person who takes care of everything for regular issues – and an emergency number is available around the clock for anything more urgent. Third, the rental company prides itself on 'a high level of flexibility' and allows rental terms of six months with the notice period limited to just one month.
Vercarre echoes the team's mantra: "Call today, book, and move tomorrow. The housewarming party can start at any minute!". It looks like it might be time to get that party started.
Subscribe to Our Newsletter
Receive our monthly newsletter by email