REM eiland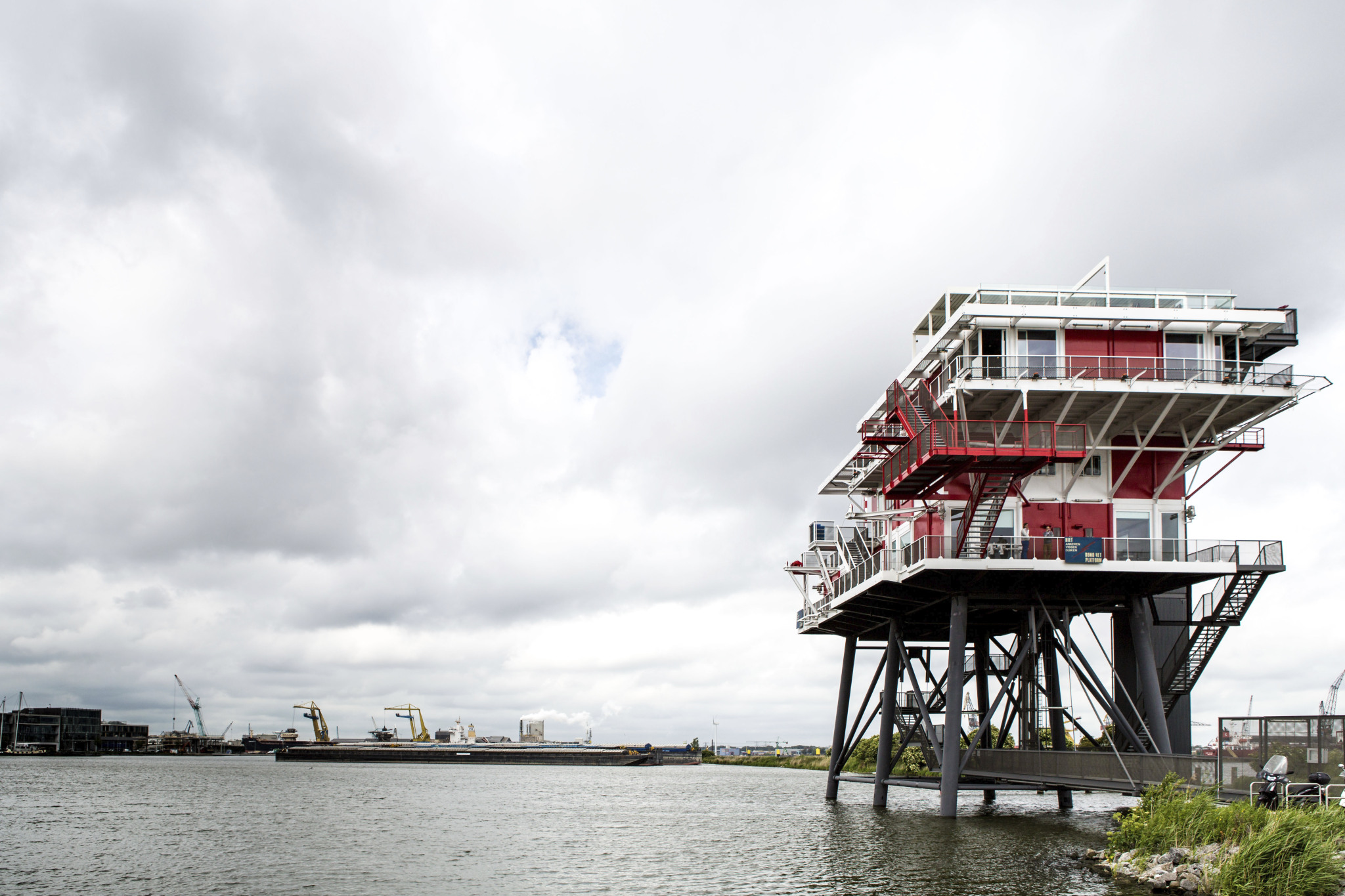 Historic dinner with a view
TEXT: CHARLOTTE VAN HEK| PHOTOS © REM EILAND

You see it from afar: the striking red and white structure towers 22 metres above the IJ river, building your expectations for an adventure. REM eiland is an extraordinary restaurant in every way, from the breathtaking views to its fascinating history.
Our adventure starts when we climb the steep metal stairs and reach the platform. Our reward is a beautiful 360-degree panoramic view over Amsterdam and a restaurant unlike anything we have seen before. The dining rooms
are located on wraparound platforms, with an ex-helipad all around. 
When stepping into the restaurant, the black and white photos on the walls already provide a glimpse into history. "REM eiland was built in the 1960s as a pirate television tower, set up by clever entrepreneurs to avoid the Netherlands' restrictions on the broadcasting of commercial shows," explains Onno Zwart, owner of REM eiland. "However, the tower was shut down by the government after just a couple of months, and then served as a monitoring post."
Luckily for everyone, the island was transformed into a restaurant, helmed by Zwart since June this year. In an industrial setting, REM serves French-European dishes for lunch and dinner. A brand new menu created by chef Willem-Jan Siebring awaits: fresh seafood, high-quality meat, all topped off with excellent wines. Due to its fantastic location, REM eiland is a favourite hotspot for events, from birthdays to presentations.
Opening next month is 'Studio REM', a multifunctional space for business meetings and presentations. The combination of great food and a unique location make REM eiland an memorable adventure, made even more special by the turbulent history. "REM's history is the cherry on the cake. We make sure no one leaves without knowing our fantastic story!"
Subscribe to Our Newsletter
Receive our monthly newsletter by email