Pllek: Escape to Amsterdam's largest green restaurant
TEXT: PAOLA WESTBEEK | PHOTOS: PLLEK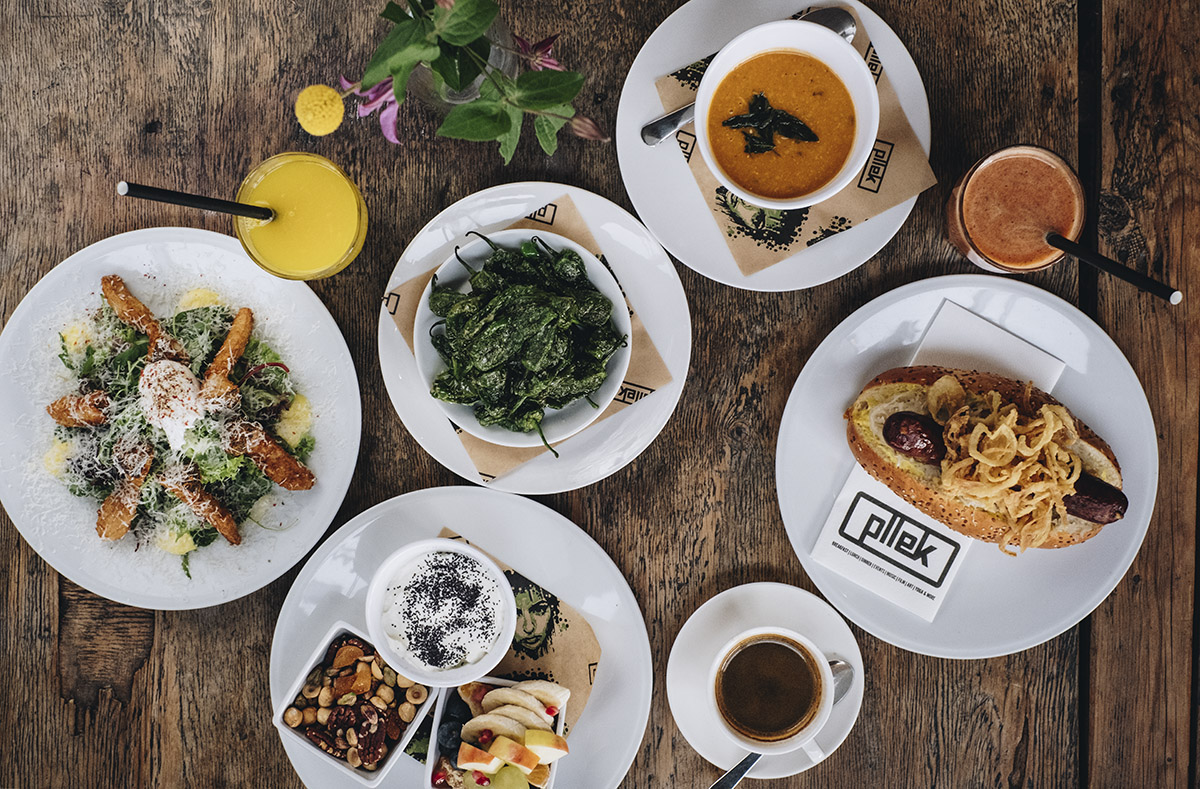 Though Amsterdam has plenty of great eateries, there's no better place to soak up those first rays of spring sunshine than at Pllek. More than a restaurant with a fabulous city beach terrace, Pllek is a vibrant gathering place offering myriad activities for young and old. And, it also happens to be one of the most sustainable addresses in the city.
When the weather starts to shape up, you can leave the hustle and bustle of city life behind and head on over to Pllek. Located at the NDSM Wharf (Amsterdam-North's former shipyard on the banks of the IJ River and now one of the Dutch capital's most vibrant cultural hangouts), Pllek can be reached with the free ferry regularly departing from the back of Amsterdam's Central Station. After a pleasant 15-minute trip that sets the stage for what is guaranteed to feel like a mini-break, you'll immediately notice the unique, russet-coloured industrial building housing this attractive urban hotspot. Constructed from stacked, repurposed sea containers spanning approximately 40 feet, this eye-catching structure alone perfectly represents Pllek's commitment to sustainability. In fact, everything about Pllek reflects its forward-thinking concept and mission to reduce their carbon footprint.
Island feel on the IJ River
The history of Pllek goes back to 2012 when founder Sjoerd Steenbeek set out to create a small, one-of-a-kind world where people could come together to enjoy good food amidst a laid-back atmosphere, away from the noise of the city centre. "Back when we started, the area didn't really have much to offer, with the exception of the Eye Film Museum, but the location was actually a big part of our success," Steenbeek explains. "We are on the north side of Amsterdam, a sunny spot on the waterfront with an island feel and a wonderful view of the city."
In its early days, Pllek did not have a roof and its offerings consisted mainly of lunch dishes and small bites, but it pretty much grew organically. Today, Pllek serves everything from breakfast to a multi-course dinner with carefully selected wines, and attracts roughly 400,000 visitors a year.
Another one of its main draws has become its eco-friendly menu, which is 75 per cent vegetarian and 25 per cent vegan, with only a minimal amount of meat. "After a few years, I decided to remove industrially-farmed meat from the menu and only serve game or sustainably-caught fish," Steenbeek says. "It was at that point that we became the city's largest green restaurant." The decision to not go fully vegan or vegetarian was a conscious one. Steenbeek: "Being a large restaurant gives us a platform to make a difference. We have a social responsibility. By not excluding carnivores at our restaurant, we are actually encouraging them to try our meat-free options."
The menu at Pllek changes every season and most of the products are organic and locally sourced. Only the coffee and wine are not supplied by Dutch producers. The wine, however, is 80 per cent organic and from Old World regions (in other words, made in Europe) as opposed to New World regions (produced overseas).
Broadening more than the palate
Though sustainability is at the backbone of Pllek, having an inviting terrace on Amsterdam's city beach certainly adds to its charm come the warmer days. After a meal or drinks on a balmy summer night, there's always the option of laying out a towel on the fine gravel sand and reveling in the beach vibes just a little longer. "Having picnic tables also means that on busier days, people have the opportunity to sit with others, adding to the element of social interaction, which is very important. That's the special thing about Pllek – everyone feels at ease," Steenbeek explains. Outside the season, the cosy, post-industrial/vintage interior is just as welcoming. And not to worry – the mostly glass facade creates a feeling of being outdoors while affording fine views across the IJ River.
It's worth noting that Pllek is so much more than a great place to wine and dine. Indulging the senses here also includes taking advantage of a varied programming of (mostly free) cultural events and entertainment. On Fridays and Saturdays, for example, there's live music with DJs as well as club nights with dancing into the late hours of the evening. Breathing workshops held on Saturdays, as well as yoga and meditation sessions on Sundays, give visitors a chance to recharge and reconnect with themselves. There are even activities organised for children every Sunday afternoon. Steenbeek: "The purpose of our cultural programming has always been to bring people in contact with new things. That's why we've featured everything from African to South American music. Ultimately, however, it's the combination of the setting, energy and crowd that make Pllek so worth visiting."
Web: www.pllek.nl
Subscribe to Our Newsletter
Receive our monthly newsletter by email