Plato Loco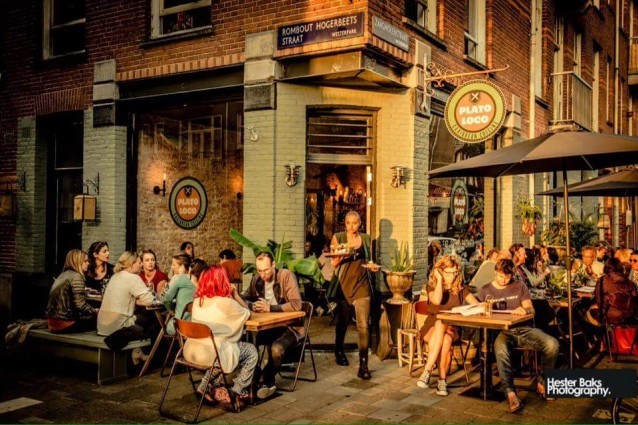 A true Caribbean experience at the heart of Amsterdam
TEXT: BERTHE VAN DEN HURK | PHOTOS © PLATO LOCO

In between the two lovely Amsterdam neighbourhoods of Westerpark and the Jordaan, the cosy restaurant Plato Loco makes sure customers get a real Caribbean treat; great food, a comfortable atmosphere and wonderful personal service.
"We get our inspiration from the entire Caribbean area, like Cuba, Puerto Rico or Jamaica," says Magdalena Tsiavdartzi, owner of Plato Loco. Every three weeks there is a new menu composed by Tsiavdartzi and the chef. "There is one dish that is always on the menu because it is so popular, the Jamaican jerk chicken," she says. "Ideally we love to trigger people to try out new flavours and combinations." 
The interior has been inspired by the entire Caribbean area and therefore has a warm atmosphere. Tsiavdartzi: "We want people to come here for a break from their everyday life."Even though we are located in two very vibrant neighbourhoods of Amsterdam, it is a very quiet and peaceful environment. On summer days,our perfect terrace is drenched in sunlight right until the sun sets."
For Tsiavdartzi, great service is just as important as high-quality and fresh food. "We are a relatively small restaurant," she says. "With a limit of 12 tables we are able to offer the service we think is so important. Everything is about a personal, friendly and accessible approach." A daily goal for Tsiavdartzi is to ensure customers leave having had a great evening and wonderful food. "That is success," she concludes.
facebook.com/platolocoamsterdam
Subscribe to Our Newsletter
Receive our monthly newsletter by email