Plato Loco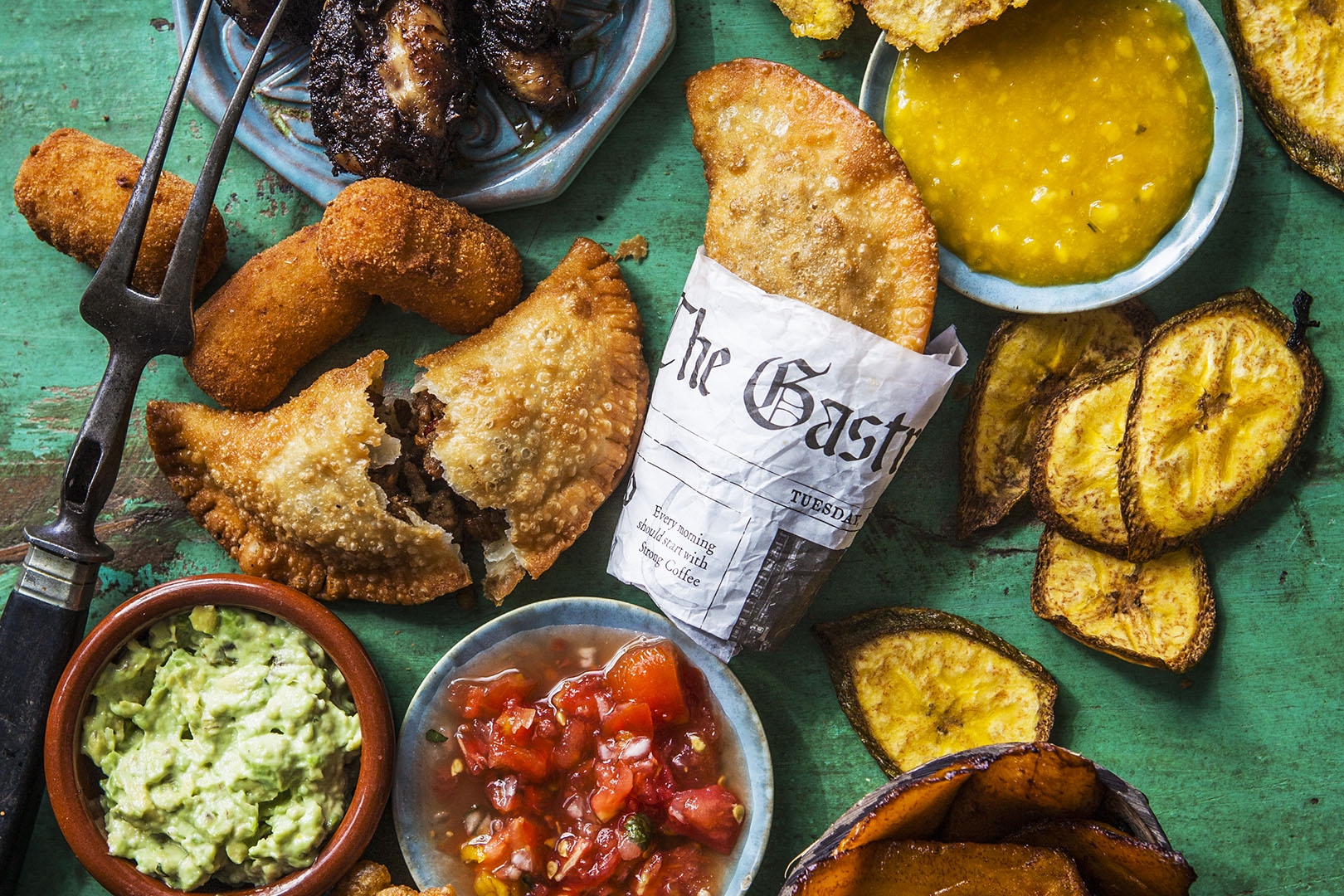 Delectable soul food, hospitality and island vibes
TEXT: PAOLA WESTBEEK | PHOTOS © PLATO LOCO
Since 2015, Plato Loco has been dishing up vibrant cuisine infused with rich culture. If you're craving an indulgent culinary escape in the Dutch capital, you've come to the right place. There's plenty of good food to be found at this inviting gem of a restaurant – from golden empanadas to their signature jerk chicken.
After hosting a few successful pop-up events centred around Caribbean cuisine, Magdalena Tsiavdartzi and her former partner knew the time was ripe. Inspired by travels through the colourful islands that stretch between Florida and Venezuela, they decided to bring the sun-drenched flavours of the Caribbean to the heart of Amsterdam. "Caribbean cuisine is a fusion of African, Latin American, Indian, European and Chinese food with influences from trading history and mixed cultures," she explains. It beautifully reflects the diversity of the island's people and makes use of warm, sunny ingredients such as allspice, nutmeg, cinnamon, ginger and hot pepper. With staples including plantains, rice, beans and cassava, you can expect dishes that are hearty and satisfying.
Plato Loco prides itself on serving only the freshest homemade fare peppered with generous amounts of love and attention. Therefore, aside from a selection of starters, there are only five mains on the menu. A must is the irresistibly tender and fragrant Jamaican jerk chicken which is marinated in aromatic seasonings for 24 hours and served with rice, salad and 'maduros' (sweet, fried plantains). Along with their Caribbean-style spareribs, this is one of their standard dishes. The menu, however, does change every month and there is always a vegetarian option on offer. Another winning creation currently served is the 'Pastelon', a Puerto Rican lasagne consisting of layers of plantain, beef, spinach and cheese.
Though the restaurant's interior is warm and cosy, when the weather permits, their terrace is the perfect spot to transport the taste buds to sunnier climes. Plato Loco is located in a quiet, residential area (yet a stone's throw away from the lively Jordaan), meaning you'll be guaranteed a relaxing atmosphere away from the city's hustle and bustle. In the mood for a tipple? Their boozy rum punch or one of their selections of rums will not disappoint.
With its delectable soul food, hospitality and happy island vibes, Plato Loco is definitely one of the restaurants you'll want to check out the next time you're in Amsterdam. Just remember to book your table in advance!
Subscribe to Our Newsletter
Receive our monthly newsletter by email