Pillows Grand Hotel Reylof – a sumptuous stay in a fine city
Text: Paola Westbeek | Photo © Pillows Grand Hotel Reylof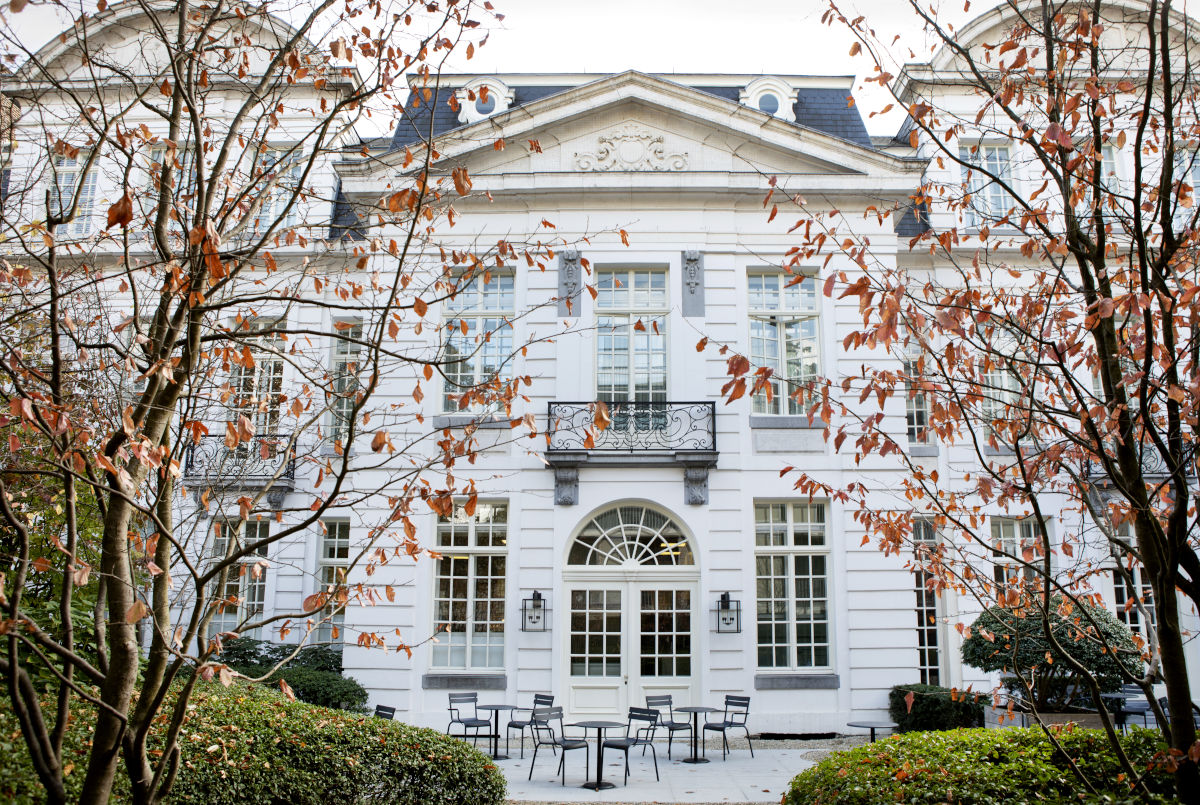 Since its opening in October 2018, Pillows Grand Hotel Reylof has been priding itself on indulging guests with an exceptional level of hospitality. Housed in a historic 18th-century townhouse centrally located in the city of Ghent, the luxury hotel cleverly merges majestic allure with a welcoming and residential atmosphere.
Unsurpassed quality & personal attention
Forget the often tiresome check in at reception. At Pillows Grand Hotel Reylof, the special attention starts as soon as you arrive at what was once home to Baron Olivier de Reylof, affluent merchant son and poet. Waiting at the entrance to the splendid mansion dating to 1724 and decked out in exquisite Louis XIV style, are hosts ready to receive guests and ensure their stay is off to a first-class start. No need to worry about parking your car or hauling your luggage to your room either. That is the first order of business before they guide you up the majestic spiral staircase that leads to the Living, the heart and soul of the hotel and the ultimate place to relax and feel at home. "We are very focussed on creating a personal experience and believe that service and quality are very important," says Jaap Blijleven, director of sales and marketing. "After a drink, our hosts will walk with you to your room and provide all information necessary or answer any questions."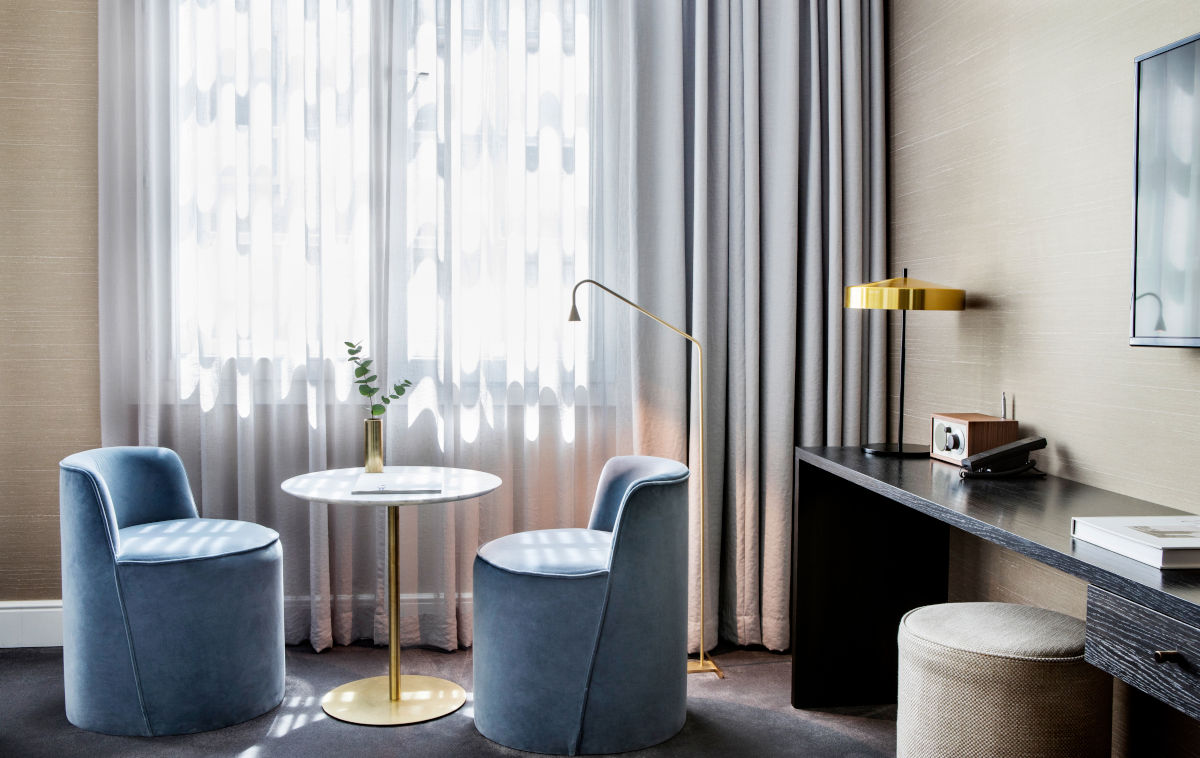 The standards have been set high at the hotel's 157 elegant rooms and suites. Bright, airy and tastefully decorated with modern furniture and soft hues that heighten a sense of tranquility, they all feature delightfully comfortable beds set with fine linens, spacious bathrooms with walk-in showers, and amenities such as a minibar and Nespresso machines.
On the top floor, the sprawling Presidential Suite embraces you in the lap of luxury while you revel in a panoramic view of Ghent and the courtyard garden from the beautiful balcony. The hotel's resplendent two-bedroom, two-bathroom gem (one of them with freestanding tub) has a dining room with a large table, a living room that boasts a fireplace, two gorgeous terraces, a private lift and a separate entrance.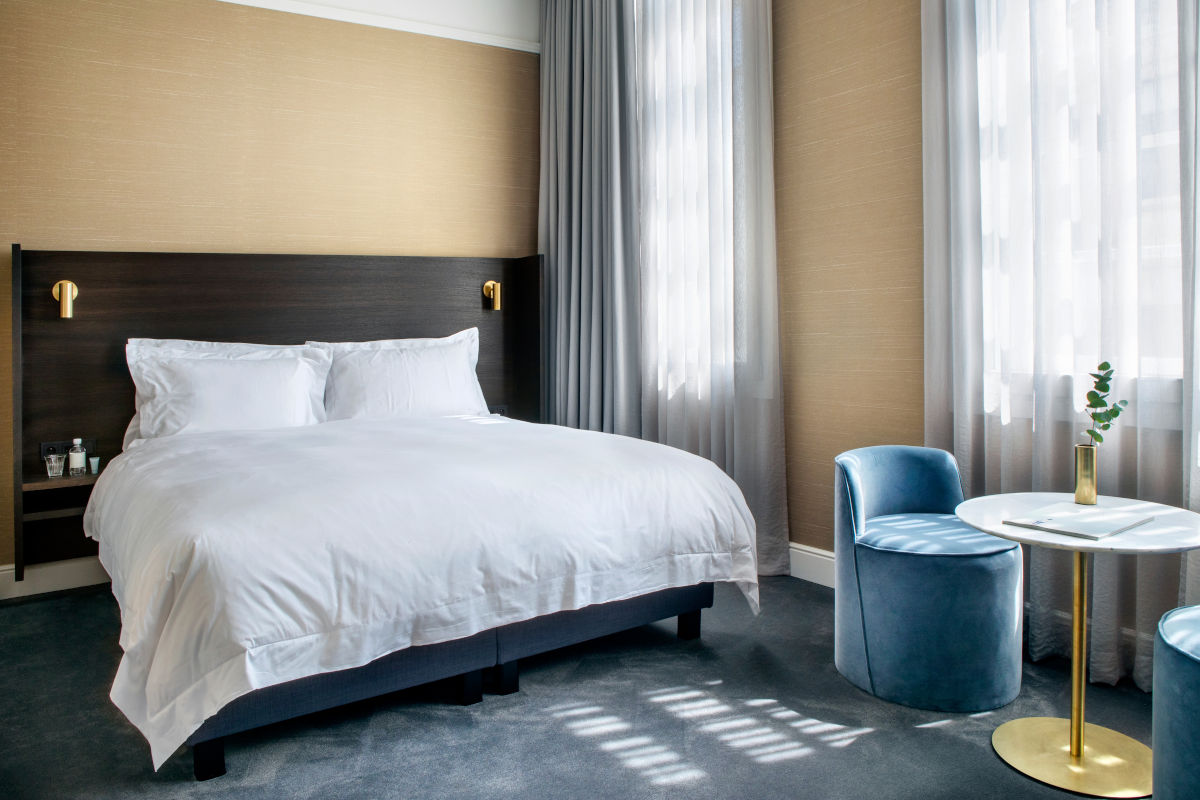 A wealth of possibilities
It is not just the rooms that make a stay at Pillows Grand Hotel Reylof so attractive. The food and services also reflect the hotel's desire to pamper guests with care and refinement.
After a restful night's sleep, breakfast options include everything from grabbing a coffee and pastry to-go at the LOF Café, to enjoying a fully served breakfast without ever having to leave your seat: "Starting with coffee or tea and freshly-pressed orange juice, we will bring you your yoghurt, fruit, eggs, breads, pastries and anything else you desire right to your table," says Blijleven. "If you choose the semi-served breakfast, you can feast on an abundant buffet, but coffee, tea and juice will still be brought to your table," he adds.
For lunch and dinner, gourmets can tempt their palates at LOF Restaurant. The menu, which changes frequently and makes use of seasonal ingredients, is inspired by Dutch Michelin-starred chef Ron Blauw's gastrobar concept and executed by chef Jasper Maatman. The extensive wine list features plenty of choices by the glass and a sommelier is available to help you select the perfect pairing for each dish. With its high calibre of culinary artistry and laid-back, intimate setting, it is no wonder that the restaurant is also creating a buzz among locals!
If you are in the mood for a more casual bite, head to the Bistro (part of the Living) and order classics such as a Caesar salad, steak with pepper sauce or hearty, grilled beef burgers. Of course, sipping a cocktail or sampling finger foods such as oysters, no matter what the time of day, is always an option too.
It is good to know that body and mind can be restored or invigorated at Spa Reylof and Gym. Situated in the former coach house, these facilities offer high-tech fitness equipment, an indoor pool, saunas, therapists and a variety of relaxing treatments that will leave you feeling totally zen. Equally interesting are the hotel's nine salons which can be rented for all kinds of gatherings such as meetings, parties or private dinners.
Pillows Grand Hotel Reylof is just a stone's throw away from Ghent's numerous attractions. Though the Flemish city is often overlooked, its rich history, fine restaurants, museums and vibrant atmosphere with a plethora of annual events make it well worth a visit.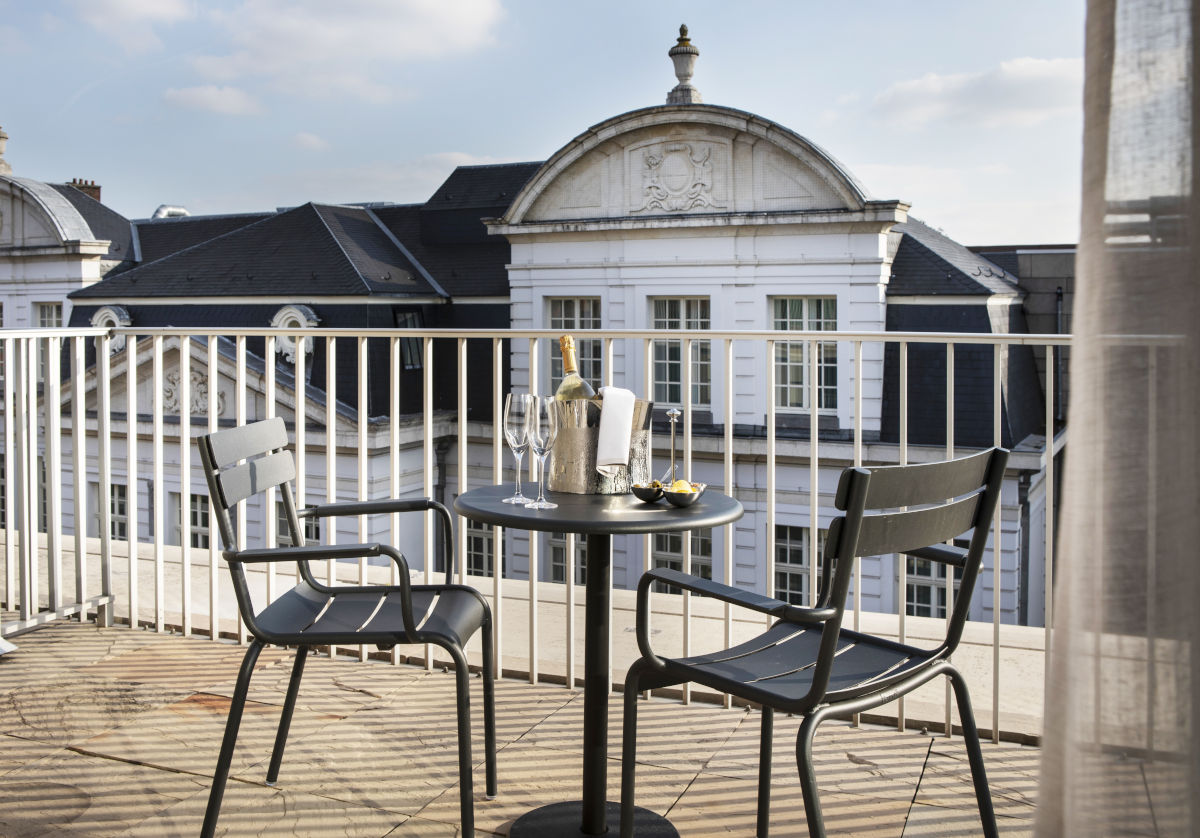 Subscribe to Our Newsletter
Receive our monthly newsletter by email