Pâtisserie Hoffmann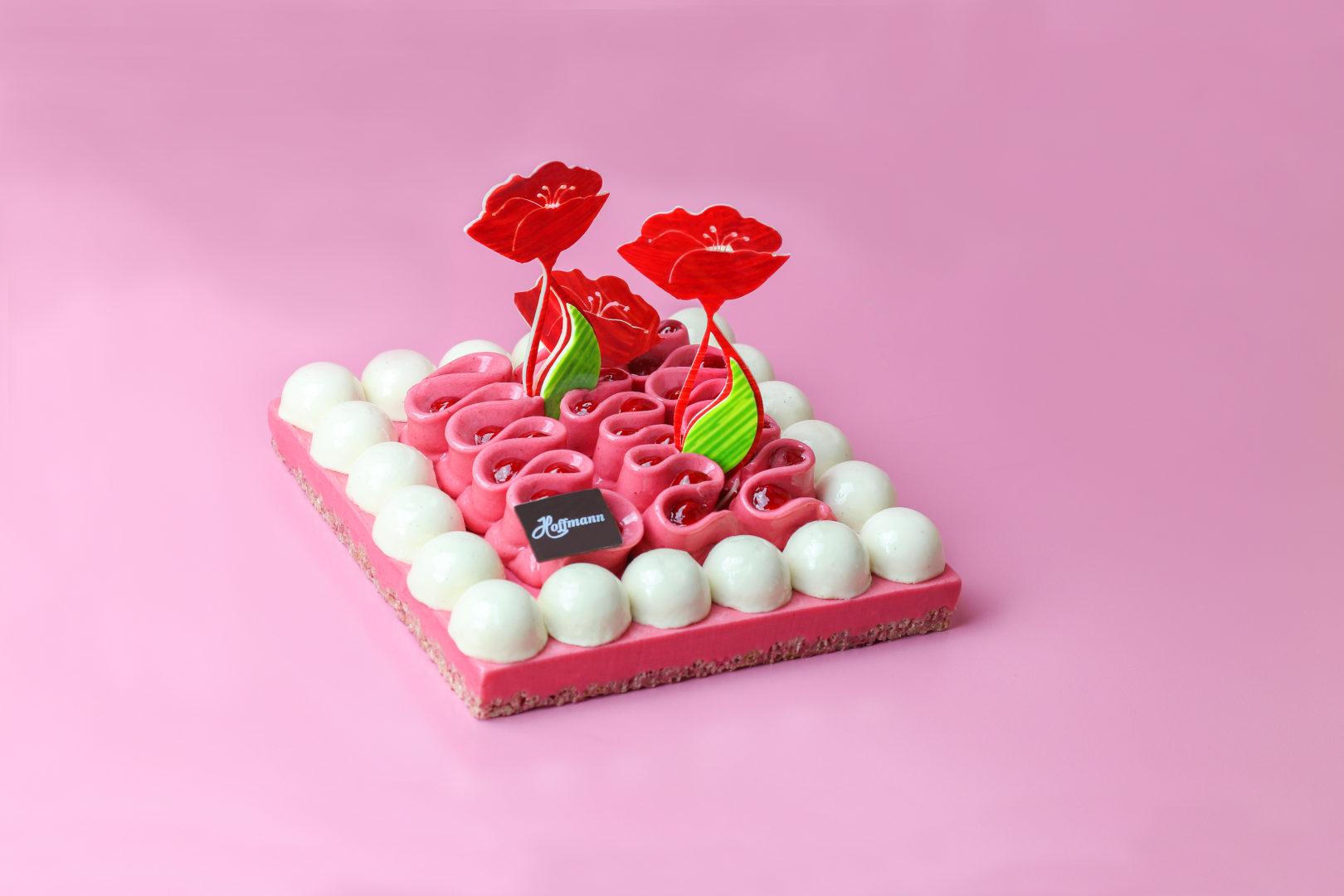 The sweet smell – and taste – of success
TEXT: MARTIN PILKINGTON | PHOTOS: PÂTISSERIE HOFFMANN
Luxembourgers like the fine things in life. Master pastry chef and entrepreneur Jean-Marie Hoffmann has built a very special business that aims to provide the finest.
In his youth, Jean-Marie Hoffmann dreamed for a time of becoming a surgeon, but decided that such a life was not for him. Given the meticulous attention to detail demonstrated in his creations, his growing business empire, and his tireless drive to improve both, it is very possible he would have made a mighty medic.
The path the now 51-year-old Hoffmann chose was to become a great pastry chef, learning his craft with some prestigious names before deciding that it was time to launch his own operation. "I looked seriously at Venice Beach in California as an option, but it wasn't right for me or what I do." He wondered about Dubai too, but finally saw that home was best. "Luxembourg has great gastronomic traditions, it's an ever-more prosperous place where people are willing to pay for the best, and where they appreciate what top quality is," says Hoffmann, "Like the French, eating well is a part of our culture, our heritage."
Thus, in 1991, he opened his first shop in Bonnevoie, making a name and setting it on the firm financial footing that enabled him to open a second, in Alzingen, in 2001. Making a name for himself included, in 1996, coming second in the pastry-chef world championships in Paris, the perfectionism that yielded that result reflected in the products in his shops – ices, sorbets, chocolates, delicate pastries, gâteaux… "We set the highest standards, and use the best materials, including flour and fresh cream and milk from Luxembourg; but we also search the world for the topmost quality ingredients, like cinnamon from Sri Lanka, and Madagascan vanilla."
CEO Jean-Marie Hoffmann.
(News) bombe surprise
For some people, that relatively simple business would have been enough, especially as it evolved into what is very much a family concern: "My wife has been very important to the company since the start, and my daughter Kelly joined after she became a master pastry-chef. And now my son Dustin is working on the marketing side," he says. But M. Hoffmann had other ideas. As 2017 ended, it was announced that his company was acquiring the 16 shops, restaurant and production premises of long-established Luxembourg rival Schumacher, investing 16 million euros into upgrading their facilities. "We changed overnight from around 30 employees to 230," he states, "And to be able to achieve what we want to do with the business, we expect to increase that to 280 or 300 before too long."
The bakery business is known for its anti-social hours, but to integrate the two parts and oversee the new investment projects Jean-Marie Hoffmann has gone further, actually installing a camp bed in a windowless broom cupboard next to his office in his new production facility in Wormeldange, and spending most nights there.
Fresh ideas, fresh investment, fresh products
Even early in the process, the signs were positive, sales good, and a good reaction from the workforce was evident. Because of the nature of what they produce, this is something that takes a very special approach – and Hoffmann is appreciative of production director Michael Weyland. "The scale of the operation, with 18 shops, and many catering companies and other outlets in addition, could be seen as industrial," Hoffmann says, "But this has to be artisanal, what we do is a craft with so much done by hand, reliant on human skill rather than machinery."
And Hoffmann has no intention of losing what has always been – and remains – the trump card of his business: "If I have a new idea, if we come up with a new product say, we can make it happen – and at the highest level of quality – within the day."
It's a philosophy that matches the nature of the business. In the restaurant, the mouth-watering menu du jour is now truly du jour, changing daily and using the best seasonal produce. The wraps, sandwiches, quiches and salads that form the savoury basis of the traiteur business are truly fresh. The chocolates beneath their glass counters in the shops are miniature works of art, the great classics occasionally joined by new creations; and it is the same too with the pastries, handmade, as enticing on the shelves as they will be later in the day on the tables of Luxembourg's discerning diners.
The whole team is working tirelessly, and it is working successfully too. And they share a vision: "Our goal is to be one of the big names in our sector, not just in Luxembourg but beyond too," Hoffmann concludes.
http://www.patisserie-hoffmann.lu
Subscribe to Our Newsletter
Receive our monthly newsletter by email