Osteria Sala Federico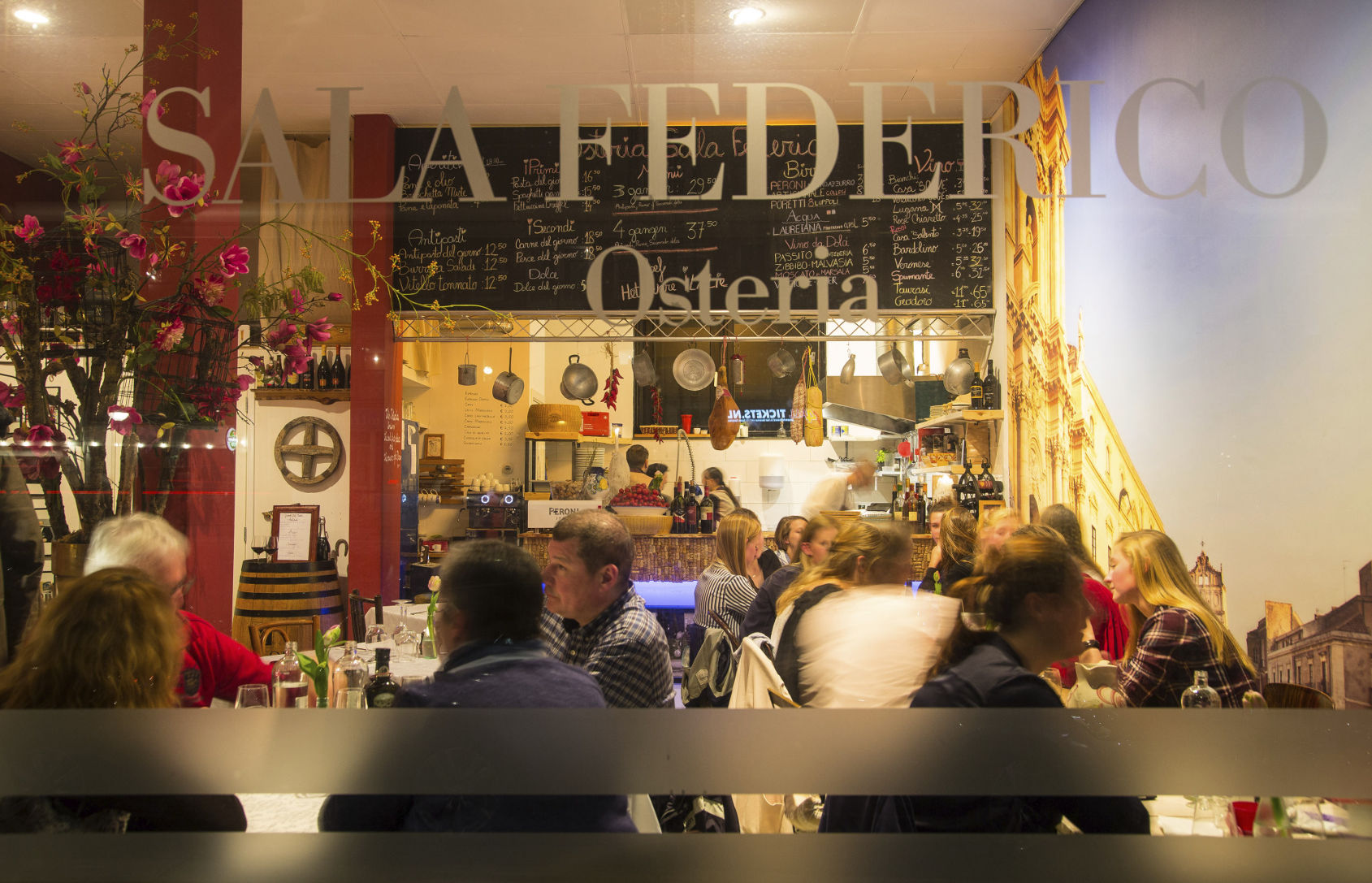 Viva Italia in Rotterdam

TEXT: CHARLOTTE VAN HEK | PHOTO © OSTERIA SALA FEDERICO
At Osteria Sala Federico, surrounded by vivacious Italian banter and authentic products that steep the space with heavenly smells, you will find that the real taste of Italy is never far away.
Being the younger brother of deli La Vita é Bella, Osteria Sala Federico follows its sibling in purely serving Italian traditional and local products. Whereas Vita é Bella is a lunchroom, Osteria Sala Federico opens in the evening, being the ideal spot for a long night of Italian wining and dining.
An Osteria originated in Italy as a place for serving simple yet exquisite dishes, accompanied by a good glass of wine. "An Osteria is a cosy Italian living room where people come together to enjoy good food and wine," owner Peppe explains. The name Federico refers to the six-year-old son of Peppe and his wife Linda. "And – coincidentally – the name of our chef is also Federico," Peppe laughs. There is no solid menu at the Rotterdam Osteria; what is being served is dependent on the season – and what Italy is eating that day. "We get deliveries from Italy three times a week. Friday, for example, we often have fish on the menu because traditionally Italians eat fish on that day." Classics such as pasta with truffles or pasta with lobster however, rarely disappear from the menu.
"We only serve products from Italy. Nowhere else. Our gambas come from the Mediterranean Sea and our wines are all bought from local Italian families." As Italian as the products are Osteria's staff and customs. "I run quite a tight ship," Peppe laughs. "No cappuccino for example, as Italians only drink that before 9am. And there is no way customers get a knife next to their plate of spaghetti or tagliatelle!"
Subscribe to Our Newsletter
Receive our monthly newsletter by email