Novotel Charleroi Centre: A four-star hotel at the heart of Charleroi's cultural scene
Text: Janneke Nijmeijer | Photos: Novotel Charleroi Centre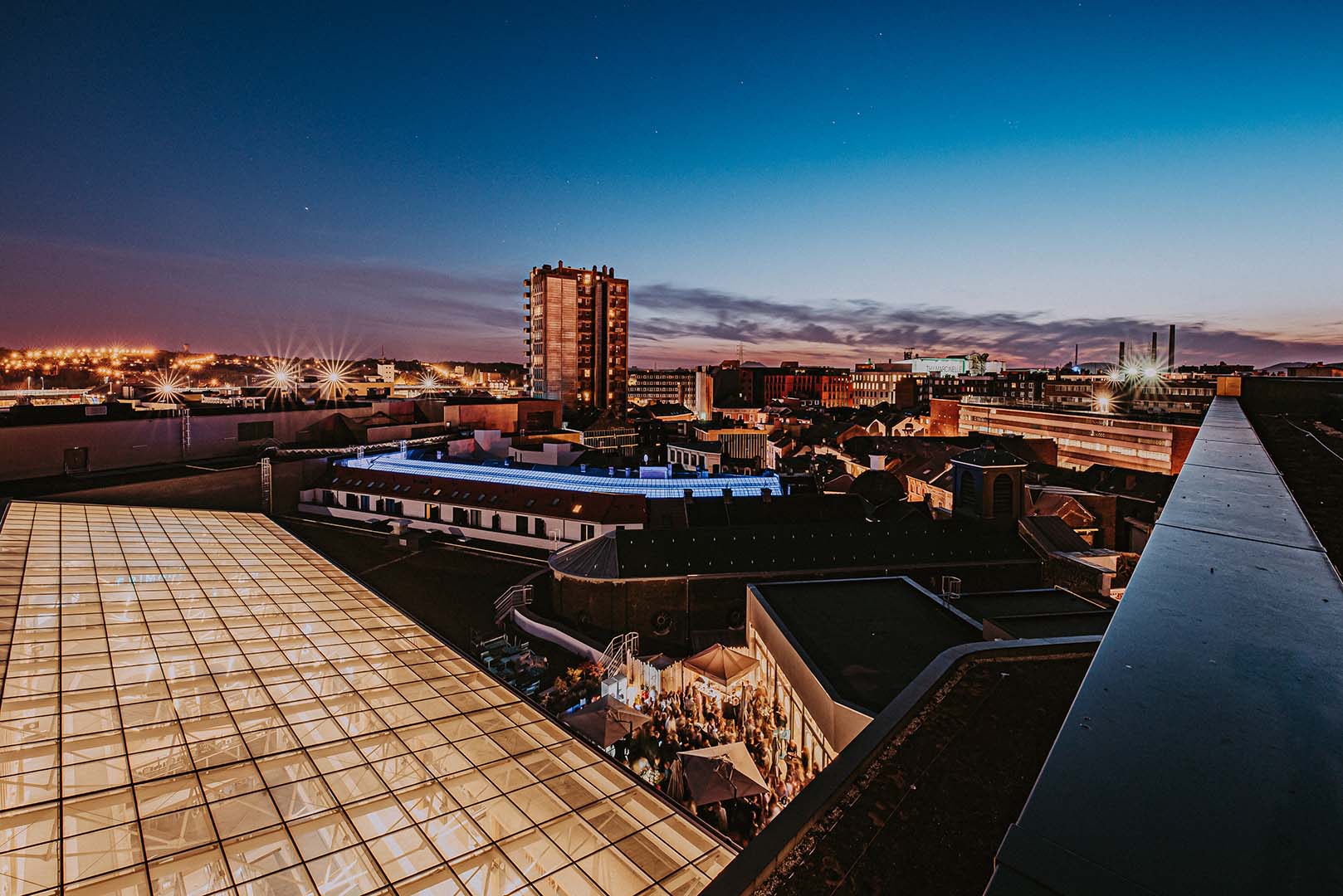 Located in the centre of Charleroi, on top of the modern Rive Gauche shopping mall, the brand-new Novotel Charleroi Centre is a hotspot for tourists and locals alike. This stylish, family-friendly place to stay offers slick, modern rooms designed for ultimate comfort, not to mention an array of social highlights.
For travellers who are looking for a sneak peek into Charleroi's cultural highlights while enjoying a comfortable stay, the Novotel Charleroi Centre is the perfect choice. As Charleroi's only four-star hotel, it is located right in the heart of the city. Near the hotel, you can find a variety of museums, such as the fascinating Museum of Photography and Le Bois du Cazier, a former coal mine.
The Hotel de Ville, the Church of St. Christopher and the train station Charleroi Sud are all within walking distance. Meanwhile, as the hotel is only a ten-minute drive from the airport, catching your next flight is hassle-free.
A hip hangout
As well as being a favourite among travellers, Hotel Novotel Charleroi Centre is known to be a popular hang-out for locals. The modern interior of the bar, restaurant and terrace are appealing hotspots for those who love to socialise, unwind, and go out to eat and drink in style.
Hotel Novotel Charleroi Centre organises exciting weekly and monthly events, including Sunday brunches, daily happy hours and monthly cultural activities such as stand-up comedy nights. Now, there is also the very trendy Afterwork Novotel Rooftop. These social events attract locals as well as tourists, providing a great opportunity for hotel guests to indulge in Charleroi's vibrant cultural scene.
Superb service
After a long day of travelling, working or city hopping, an easygoing and modern hotel is just what you need. This brand-new, elegant hotel is a comfortable retreat for international travellers who are looking for an authentic experience.
Hotel Novotel Charleroi Centre offers the ideal combination of a buzzing local atmosphere, superlative service and the ultimate in comfort. The hotel also boasts three well-equipped meeting rooms, making it a perfect choice for your next business event.
To find out more visit: www.accorhotels.com
Subscribe to Our Newsletter
Receive our monthly newsletter by email