nhow Rotterdam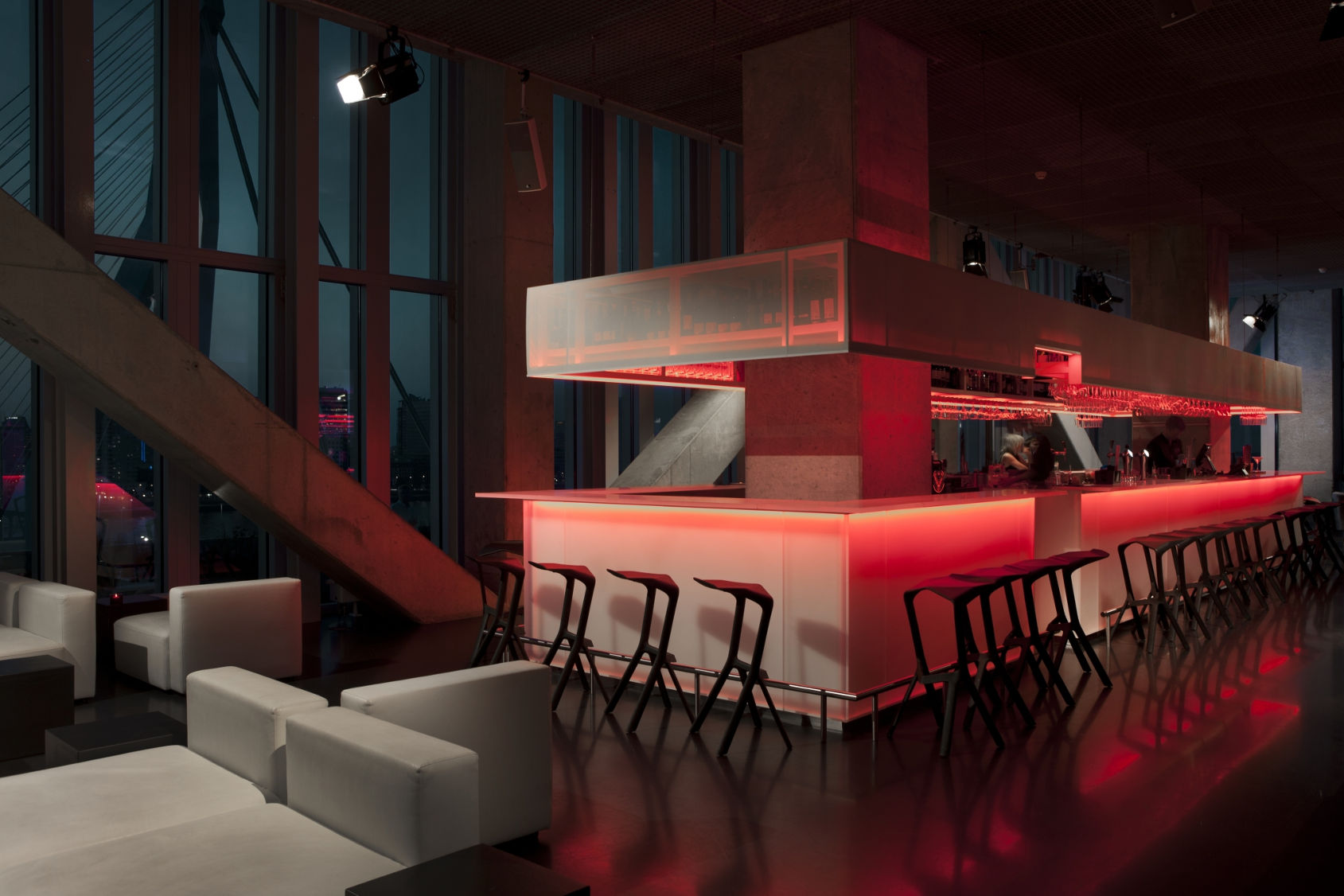 Drinking, dining and sleeping with a view
TEXT: JULIËN L'ORTYE | PHOTO © NHOW HOTEL
The nhow Rotterdam is not your average everyday hotel. Housed in the city's most iconic building, it combines its urban character with an amazing level of service and comfort, making it attractive for both tourists and locals.
Let us start with that iconic building, named after the city (and therefore called 'De Rotterdam') and designed by Rem Koolhaas, a wellknown Dutch architect. Spanning 44 floors and 160,000 square metres, De Rotterdam is quite an imposing construction that cannot be missed when visiting the city.
nhow is quite a unique place, for more than one reason. Thanks to the immense height of De Rotterdam (160 metres), every one of its 278 rooms has a great view, which makes it possible for the guests to look upon the famous Erasmus Bridge or the city's impressive skyline before going to bed. Apart from that, the hotel is very appealing to the people of Rotterdam as well. "When we started with nhow, we really wanted to become a place for locals as well," hotel director Hermann Spatt says. With the beautiful cocktail bar and roof terrace, the winner of the Best Bar Awards has pretty much achieved that goal.
Sleeping with a great view, drinking wonderful cocktails, talking to some cool locals: nhow seems to have it all. And it does, actually. Do you not feel like spending some time in the city, but still want to do something fun? Take a look in the lobby, where various art forms are being displayed. In the words of Spatt: "Staying at nhow isn't just about spending the night. It is about the entire experience." We could not agree more; it is an experience that is very much worth the visit.
Subscribe to Our Newsletter
Receive our monthly newsletter by email