&moshik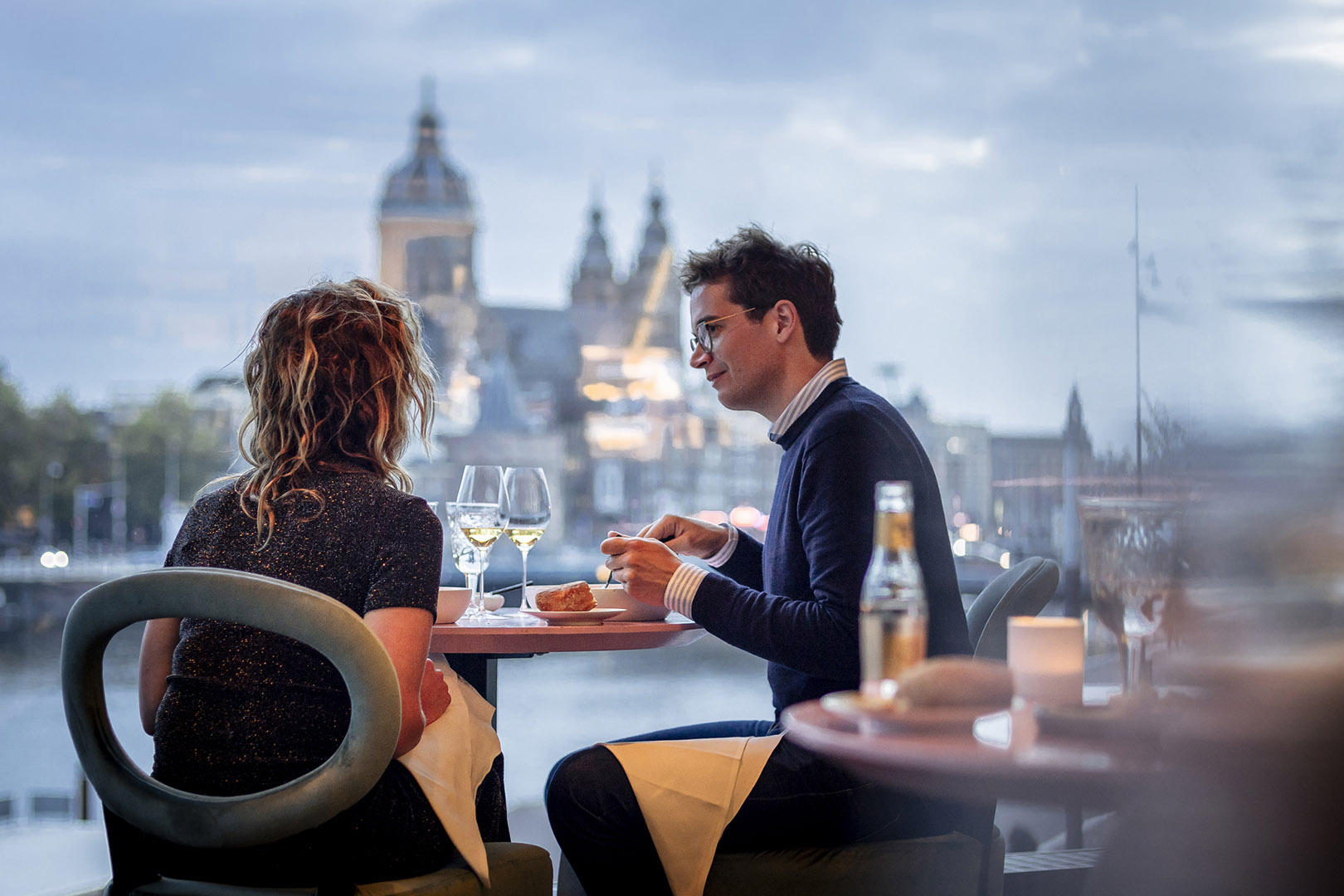 Emotion translated to food
TEXT: KARIN VENEMA | PHOTOS: &MOSHIK
Located in the heart of Amsterdam, with views overlooking its famous canals, &moshik is the brainchild of two-Michelin-star chef Moshik Roth, who uses his talents to take diners on a gastronomic journey. Eating at this revered establishment is nothing short of theatre, as dishes are presented — and many created — at your table.
The young Roth started his career as a pizzeria manager in Amsterdam. In his spare time, he became fascinated by haute cuisine and vouched to become a re-nowned chef. After working in several Michelin-star restaurants, owning his own restaurant and receiving his own Michelin stars, Roth opened &moshik in 2012. Within three months of opening, Moshik and his dedicated team received two Michelin stars. Seven years later, the restaurant is still going strong.
The success of &moshik, which is located just a few steps from Central Station, can be put down to quality, consistency and passion. "I don't go to work, I am meeting my own child," smiles Roth, who sets out to surprise and serve his guests with an emotional culinary encounter.
"At &moshik we offer an evening full of experiences. It's like going to the theatre: a story is being told. We touch people's hearts through their taste buds, inviting them to feel the emotions that are captured in the dishes."
Diners can opt for a small or large 'inspiration menu' containing eight expertly crafted dishes, the vegetarian eight course 'Menu du jardin', the surprise menu of overwhelming appetisers, or choose à la carte. All options display refined com-binations, like North Sea cod with cockles and green peas miso, or white aspara-gus with tomato and goat's cheese.
Accompanying the food is an equally superb wine list, and a team that is dedi-cated to ensuring guests have an outstanding time. "We focus on creating a max-imum quality experience," says Roth. "It's my dream to have that third Michelin star, and we will keep enhancing our performance until we earn it. And of course, after that as well."
&moshik has been praised and revered by countless visitors. "Moshik Roth in-vites you on an adventure. This fashionable establishment will take you from one pleasant surprise to the next. The chef knows how to combine inventiveness with refinement for a fantastic flavour experience, extracting the best from top-quality ingredients with absolute precision," writes the Michelin guide.
But words cannot truly capture the full span of the &moshik experience – you re-ally need to pay this unique restaurant a visit and discover for yourself.
&moshik
Oosterdokskade 5, 1011 AD Amsterdam
Email: info@moshikrestaurant.com
Subscribe to Our Newsletter
Receive our monthly newsletter by email