Midtown Grill Amsterdam: Talk-of-the-town steakhouse redesigned in the heart of Amsterdam
Text and photos: Midtown Grill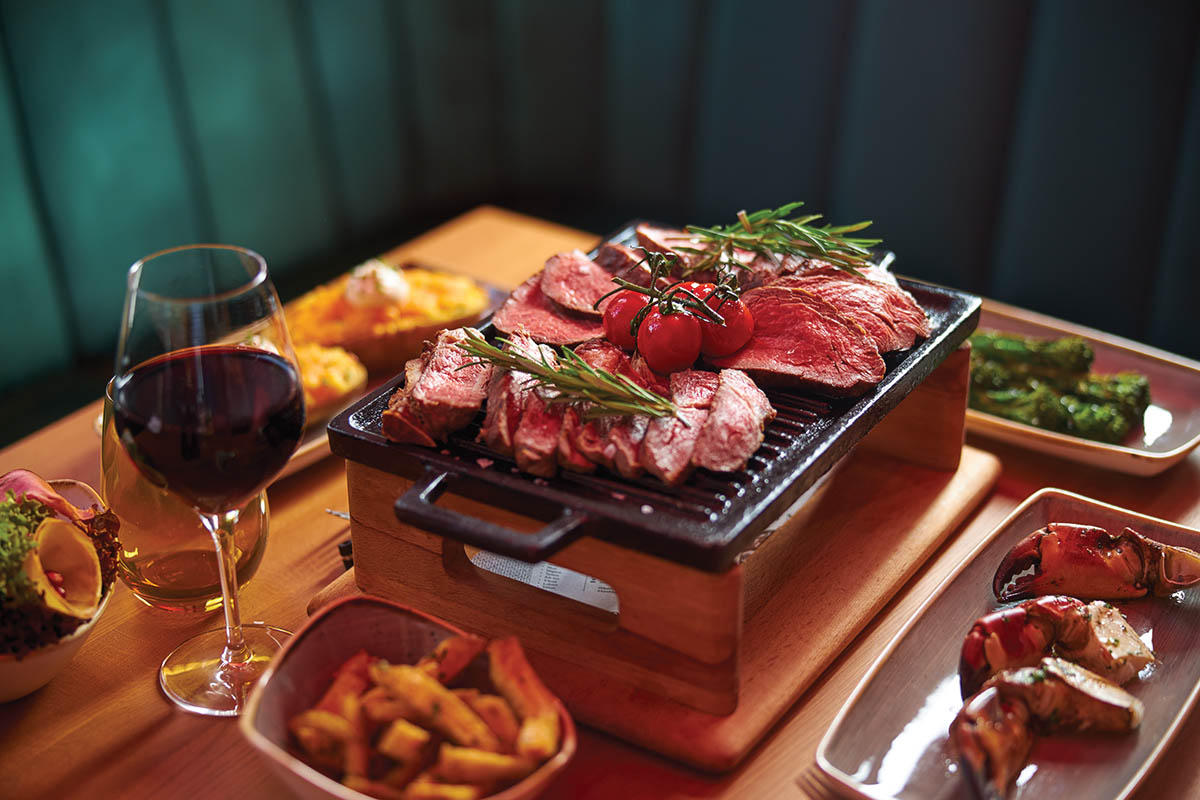 After a full renovation and redesign over two months, the new Midtown Grill Restaurant has reopened. Midtown Grill is the talk-of-the-town steakhouse that offers an unparalleled dining experience with the finest steaks from the show kitchen, 'Meat Experience Room' and exclusive wine library.
This upscale modern steakhouse is the newest hotspot in the heart of Amsterdam where you will experience a fantastic evening, together with friends and family, or during an important business dinner with colleagues and clients. The atmosphere is warm and inviting with contemporary elements in a striking design where you will keep discovering. Every part of the restaurant represents a different experience. The show kitchen offers the possibility to watch and interact with the enthusiastic, passionate chefs. The wine library offers a selection of wines from all over the world, where guests interact with each other at the communal table. The 'Meat Experience Room' is a sensational experience where the chefs explain about the diversity of dry aged meat and which types of meat are the most tender or flavourful. Complete the experience by choosing from the variety of steak knives.
The Midtown Grill Restaurant first opened in 2010 and quickly became known as the best steakhouse in Amsterdam. Inspired by the tradition of the quintessential American steakhouse, mouthwatering steaks are served complemented by a diverse wine list and craft cocktails. With the new high-end design, Midtown Grill distinguishes itself even in eclectic Amsterdam. With bold colours and attractive prints, luxurious materials, and a cosy seating, Midtown Grill Restaurant is the talk of-the-town.As the first Marriott hotel built in Europe in 1975, the Amsterdam Marriott Hotel is uniquely situated in the cultural heart of Amsterdam and is known for its proximity to notable landmarks including the Vondelpark, Rijksmuseum and Van Gogh Museum, as well as, exclusive shopping and high-end restaurants. The hotel offers 396 rooms with a completely new interior from the Dutch designer Piet Boon, plus a redesigned 'Great Room' lobby, M Club Lounge and a 24/7 fitness centre that are carefully tailored to the needs of the modern traveler. State-of-the-art meeting and event facilities combined with popular food and beverage outlets, including Sorel's Bar & Lounge with an extensive range of bourbons, whiskeys and cocktails, as well as, the best steakhouse, Midtown Grill, makes the Amsterdam Marriott Hotel the ideal destination for both business and leisure travellers.
Midtown Grill Amsterdam Stadhouderskade 12 1054 ES Amsterdam www.midtowngrill.nl
Subscribe to Our Newsletter
Receive our monthly newsletter by email