Mercure Hotel Amsterdam Sloterdijk Station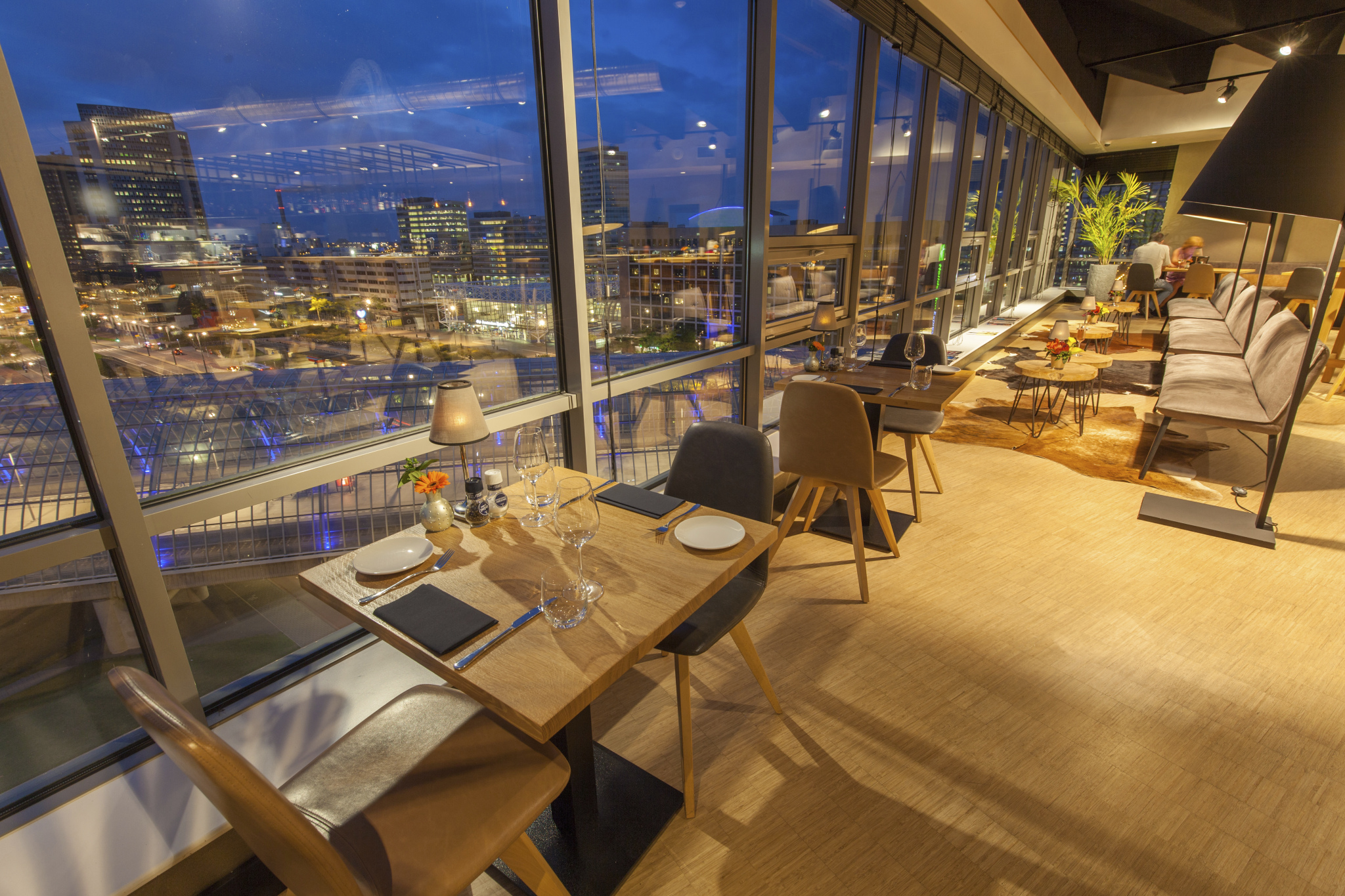 Location, service, facilities, view: Mercure
Amsterdam Sloterdijk has it all
TEXT : PARVEZ SULTAN & JULIËN L'ORTYE | PHOTO © MERCURE HOTEL AMSTERDAM SLOTERDIJK
The area around the Sloterdijk station is quite an interesting part of Amsterdam. The location has an industrial vibe but it is appealing to tourists because of its proximity to both the city centre and Schiphol Airport.
Although there are many hotels in the area, it is safe to say that there are not many better places to spend your nights than the Mercure Hotel Amsterdam Sloterdijk Station. "I believe that we distinguish ourselves from the surrounding hotels by being a full-service hotel," says hotel manager Ronald Reichert.
In addition to its 172 rooms, the hotel not only offers a unique top floor bar and restaurant, but is also home to a boardroom, a conference room, as well as an on-site parking garage. It even has a gym for guests who want to stay in shape.
"One of the reasons people pick our hotel is that it is relatively quieter here than staying in a hotel in the city centre. In addition to that, it is also relatively cheaper," says Reichert on the charm of the Mercure Hotel. He is completely right; even the parking charge is cheaper compared to 50 euros a day in the city centre. On top of that, during weekdays after 7pm and during the weekends, public parking is free here.
The accessibility of the hotel is the biggest force of attraction, according to Reichert. "From Schiphol Airport to the hotel lobby will not take you more than 15 minutes," he tells us proudly.
"On the other hand, Amsterdam city centre is less than a ten-minute journey by train. We have our own bicycles, Mercure Hotel bikes, so you may even like to ride a bicycle to the city centre. Hire one at the reception and enjoy the ride."
But there is more. At the Sky Lounge, located on the eighth floor, you can overlook the city. "Imagine yourself sitting over there watching the sunset, sipping on a cocktail or a glass of wine," Reichert tells us, pointing to the floor-to-ceiling windows and the comfortable sofas.
A hotel with a great location, great service, great facilities and a great view – need we say more?
Subscribe to Our Newsletter
Receive our monthly newsletter by email