Mart Café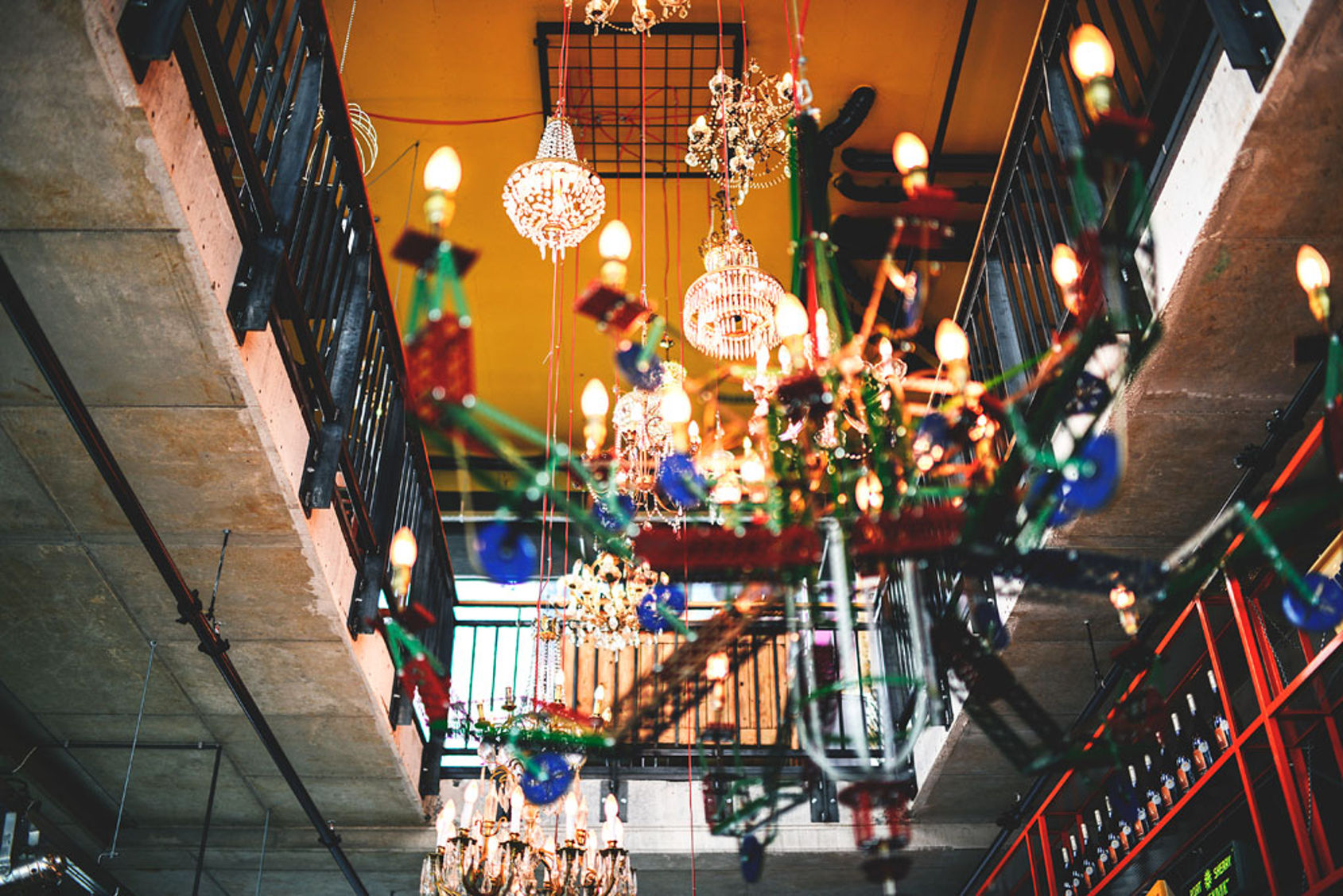 Dutch dishes with a twist

TEXT: JULIËN L'ORTYE | PHOTO © MART CAFÉ
Japanese, Chinese, Turkish, Greek, Spanish and even Suriname cuisine; it is safe to say that when it comes to food, the Markthal has something for everyone. With all those flavours from across the globe, you could almost forget that Dutch cuisine is exquisite too.

Apparently the people behind Mart Café were thinking the same, which was reason enough for them to open an eatery in one of Rotterdam's main touristic attractions. "We are always looking for Dutch dishes with a twist," manager Mona Soliman explains. "We believe that Dutch cuisine is a bit underexposed, actually." In order to do something about this, they came up with 'Dutch Tappies'.
It does not only sound a bit like 'tapas', the idea is pretty much the same as well. In fact, the original plan was to open a tapas bar. "But when it became clear that the Markthal would be filled up with food stands from all over the world, the owner decided that it had to be something Dutch," Soliman says. Therefore, they decided to put many small bites on the menu that you can share with your party, such as herring on toast, kale chips and mussels. Do not feel like sharing? No worries, as you can order a nice breakfast, lunch or dinner all for yourself as well. What about a nice croissant with jam from Rotterdam, or a club sandwich full of Dutch ingredients, for example?
Looking at the many eateries in the Markthal, you would expect there to be fierce competition between all the stands and restaurants. But being located in one of the city's hotspots is quite a blessing, according to Soliman. "We receive many foreign people that visit Mart Café as part of a tour – the tour operators are mushrooming here." It helps that the café is easy to be found and has a lot of sun on both sides of the terrace – opposite the huge market, every Tuesday and Saturday.
On Thursdays, Mart Café invites a jazz band to spice things up a bit during the evening. It consists of students from the Codarts University, who teach music, dance and theatre. According to Soliman, these evenings often turn out to be a pleasant surprise for their guests. A café with good, typical Dutch food, a sunlit terrace and some fine jazzy tunes; when going to Rotterdam, this place cannot be missed.
Subscribe to Our Newsletter
Receive our monthly newsletter by email