Maison DeMani's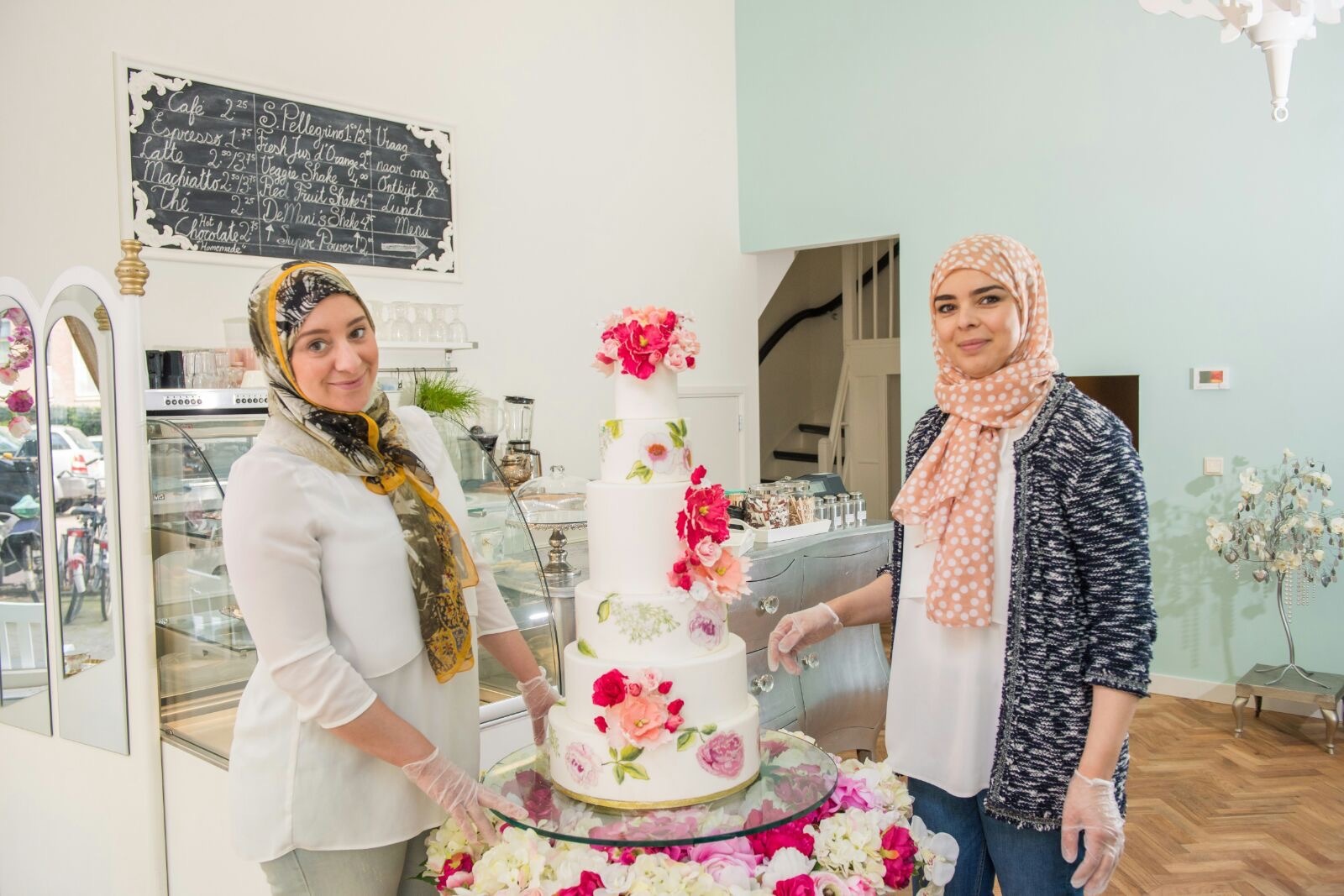 Sweet and savoury delights at Maison DeMani's
TEXT: CATHY VAN KLAVEREN | PHOTO © MAISON DEMANI'S
The warm welcome, great breakfast, lunch and patisseries at Maison DeMani's makes you feel right at home.
"People should feel welcome here; as our guests, not as customers. All our food and cakes are homemade with fresh ingredients, because we believe going out for breakfast or lunch should be just as special as going out for dinner, right?" says one of the owners Khadija Temssamani.
When you walk into Maison DeMani's, the beautiful plastered high ceiling and hard wooden floor immediately catches your eye. The elegant and stylish interior combines elements of a typical French 'salon du thé' with an English 'cake parlour'. Meanwhile, some of their (pan) cakes emulate a rich American style. The items you will find on the menu are a balanced mix of healthy, savoury and sweet. Eggs Benedict, pancakes with Moroccan amlou and bacon, or rich dark chocolate cake; there is plenty of choice for everyone.
The sister owners of Maison DeMani's came up with the idea of opening their own business because they missed variety in breakfast and lunch menus. "We used to go out with our friends for breakfast regularly. Most of the time we would feel disappointed or not satisfied."
So they decided to do it differently. "At Maison DeMani's we search for special flavour combinations and pay attention to detail in our food and presentation, or add a touch of decadence. By using less than 30 per cent sugar than standard recipes, the sisters serve sweets that are appealing to all customers. "We want our guests to actually taste the cake flavours and not be blown away by the sugar," coowner Nacira says.
Subscribe to Our Newsletter
Receive our monthly newsletter by email