Madam Pancake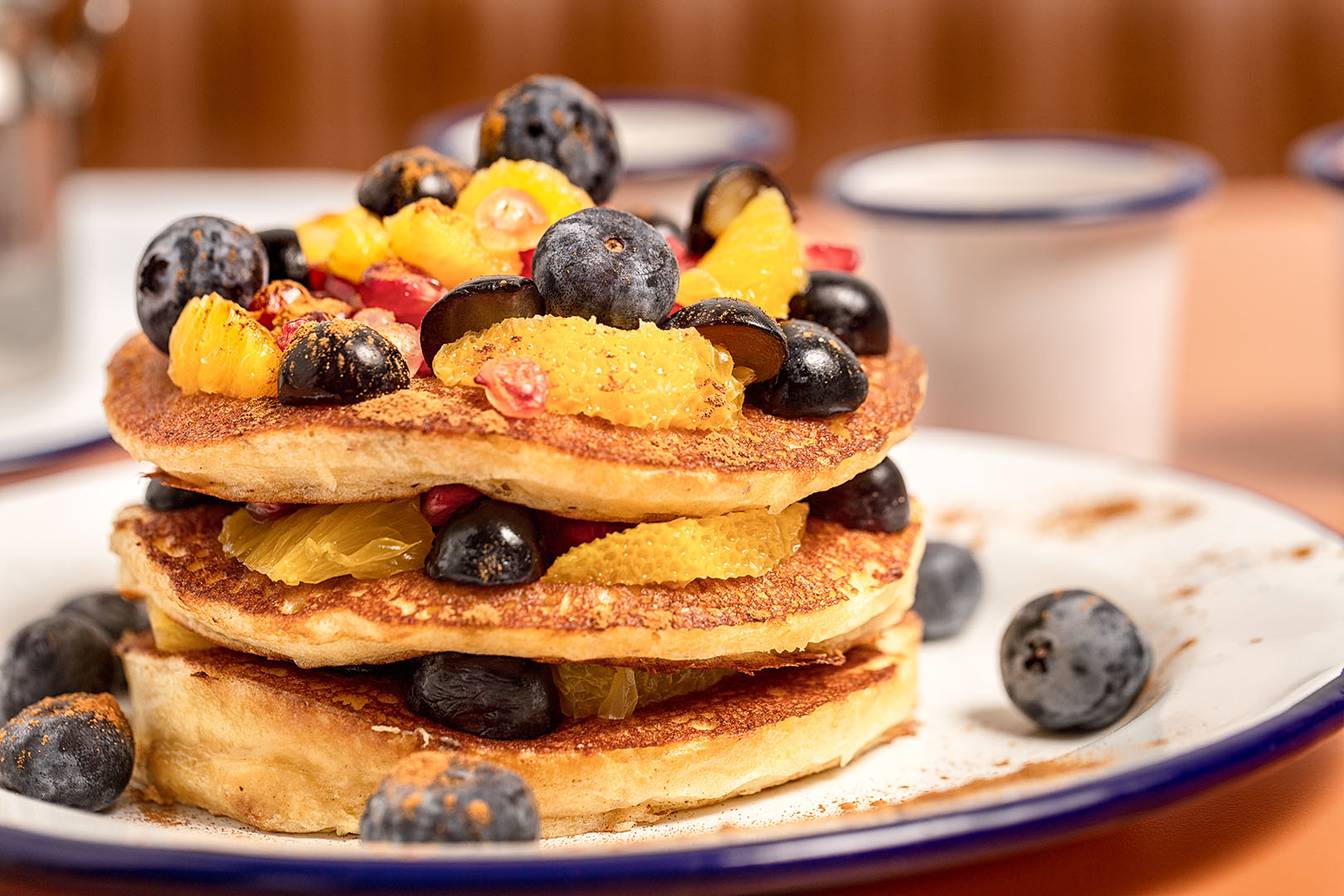 Madam Pancake: The ultimate pancake experience
TEXT: ARNE ADRIAENSSENS | PHOTOS © MADAM PANCAKE | MAIN PHOTO: BLUEBERRY PANCAKE.
The Netherlands may play host to numerous pancake restaurants, but Madam Pancake is the one you really don't want to miss. In his kitchen, Amsterdam's most dynamic chef, Mohamed Mahraoui, creates the craziest sweet and savoury creations, which look just as great as they taste.

Have you ever eaten a pancake with scrambled eggs, smoked salmon and sour cream? Or one with yogurt, granola and berries? At Madam Pancake, quirky creations like these are the centre of attention. "We create culinary pancakes which amaze from the first look until the last bite," says co-owner Rutger Stout. "We use the best ingredients and pair them up in unique combinations." The savoury 'The Hangover' is one of their absolute bestsellers, with bacon, sausages, sour cream and candied onions. People with a sweet tooth might, however, have their mouths start to water while thinking about 'The Peanut Banana': a pancake with banana slices and slightly melting peanut butter and homemade chocolate.
Since choosing is losing, you can also step things up a gear and opt for the 'Pimp Your Pancake'. "To pimp your pancake, we serve you plain pancakes and a myriad of sweet or savoury toppings. This way, you can create your perfect snack with syrups, berries, dragon fruit, chocolate, bacon, eggs…The sky is the limit!" To allow everyone to enjoy the sweet delight of pancakes, Madam Pancake also offers gluten- and lactose-free varieties, as well as wholewheat and matcha versions. Furthermore, you can opt for a delicious breakfast bowl with acai, avocado, oats and many other healthy indulgences. "Madam Pancake is a place to revel in with all your senses. Life is too short not to enjoy great food."
Pimp your pancake
Subscribe to Our Newsletter
Receive our monthly newsletter by email