Luxury Apartments Delft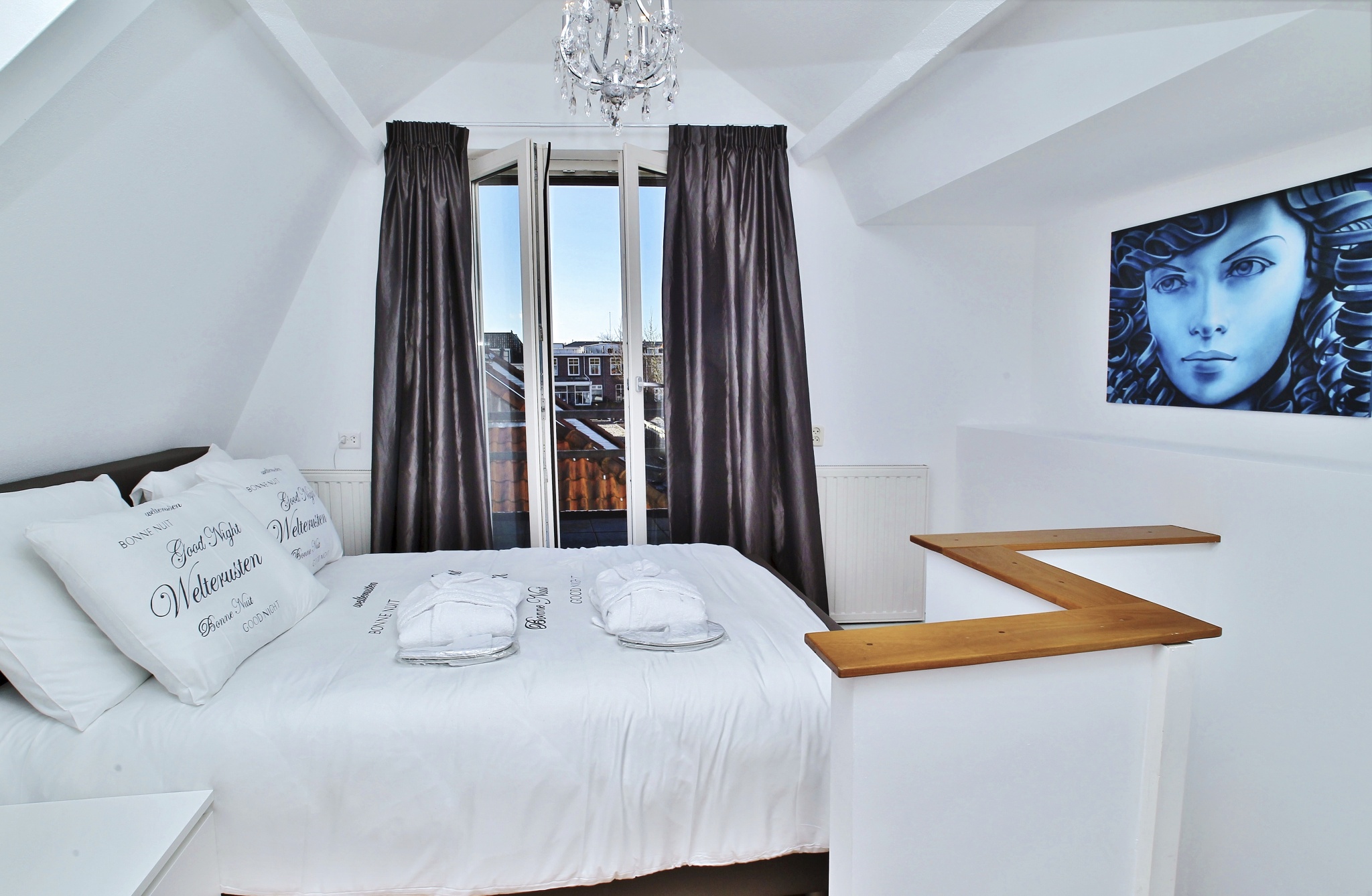 Experience Delft like a local
TEXT: THESSA LAGEMAN | PHOTO © LUXURY APARTMENTS DELFT

Why stay in an ordinary hotel when you can experience Luxury Apartments Delft? Choose your apartment or suite from their incredible selection, situated in the old town's most beautiful streets, and feel part of Delft's community. Be pleasantly surprised by the luxury, comfort and stylish furniture and enjoy a delicious dinner in a quality restaurant nearby.
Two years ago, bed and breakfasts became very popular in the Netherlands, so father and son Ronald and Ray Vis decided to start something similar in Delft. They bought a few old buildings in the centre of the city, where guests can stay for short or long periods as they wish. Right now, Luxury Apartments Delft consists of 30 apartments and three suites, all within 50- 100 metres from reception and right in the heart of central Delft.
"We are very proud of what we have reached so far in such a short time," smiles Ronald. "It was a pleasant surprise to receive the news recently from the website Hotels Combined that guests from different hotel rating sites rated us with a score of 8.9 out of ten. It means we are now representing the top three per cent of accommodation worldwide for customer satisfaction."
Long history
The father and son were born and raised in Delft, which is, according to them, "the most beautiful city in the Netherlands". Ronald: "It's like the country's living room here. A place where you feel at home. It's great to walk over the beautiful market square, the largest in the country, which still looks like it did 400 years ago."
All of the apartments have a long history, he stresses. "In one of our houses, a horse's blacksmith used to live with his 12 children. We created two apartments there. Our oldest building, from around 1750, used to be part of a farm.
"We also just bought the old municipality archives building on the Oude Delft, the most beautiful canal in the city."
Instead of offering guests breakfast, the owners thought it was a better idea to in clude dinner in the price. Guests receive a voucher and can choose to have dinner in one of six different restaurants in the centre. "These are all good restaurants where you can have a delicious meal," says Ronald.
Heart of the centre
Many of the guests are foreign tourists who use Delft as their base to discover the country, explains Ronald Vis. Or they start their European tour from Delft. Others come to visit their family in the Netherlands or are staying there for work. "Dutch people have also started to find us. University professors, for example, or people attending weddings or family reunions. In our largest apartment, there is space for up to ten people."
He continues: "Our guests also really appreciate the central position of our apartments." Delft is located between Rotterdam, The Hague and Amsterdam, and is only 45 minutes from Schiphol Airport. From Delft Central Station it is only a five-minute walk to one of the apartments. Surrounding the accommodation are a wide choice of restaurants, different types of shops, cinemas and supermarkets.
For people who want to explore Delft, there is plenty to do. Ronald mentions the bikes you can rent close by and the Delft City Shuttle, a 60-minute tour with a large tuktuk to enjoy the highlights of Delft for only two euros. "You can also take a boat trip through the canals, which is a great way to learn more about the history of the city."
Wow feeling
All apartments are well equipped with a modern kitchen, including a Nespresso machine, with beautiful bathing facilities – in some cases a sauna – a washing machine, a comfortable bed, classy furniture, a wide-screen television and of course free, fast Wi-Fi. The suites are bit larger and even more luxurious than the apartments and are, for example, located right at the large market square with splendid views over the City Hall and the Oude Jan church. "We want our guests to have everything they need," says Ronald. "We hope they feel very welcome here and like it so much that they want to return."
Designing the apartments' interior is one of his passions. "I don't like dark and sombre hotel rooms, but prefer to use white and some colours. I like it to be calm, colourful and chic." He is always looking for the latest trends in products. "A beautiful new chandelier, an eye-catching orange juicer… I like our guests to get a 'wow' feeling when they enter."
Indeed, the owners say many of the guests react enthusiastically. Ronald: "They say our apartments are so different from most hotels. We really offer a beautiful experience.
"People love that, from our apartments, you can enjoy the city like the people who live here. You really are part of the community."
Subscribe to Our Newsletter
Receive our monthly newsletter by email