Le Pain Quotidien: Merging authenticity, conviviality and sustainability
TEXT: PAOLA WESTBEEK | PHOTOS: LE PAIN QUOTIDIEN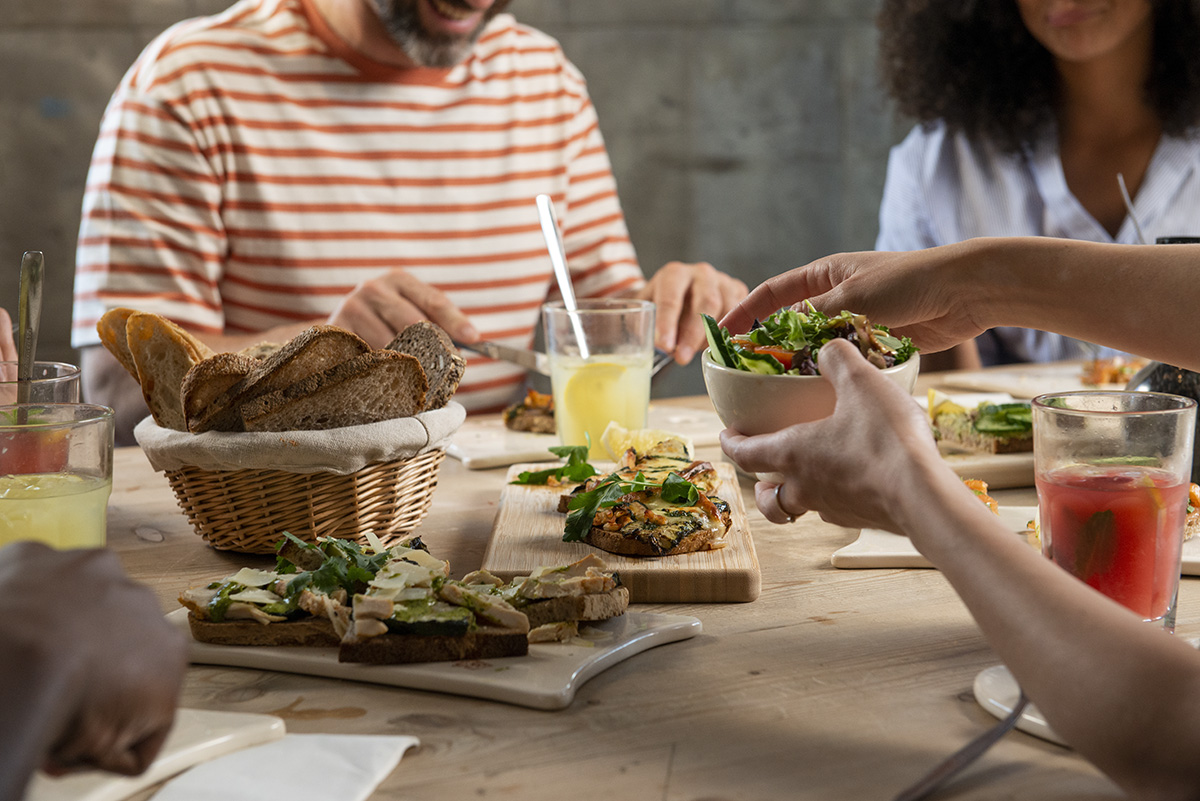 It was at his grandmother's side that the young Alain Coumont, founder of Le Pain Quotidien, first discovered the beauty of a perfect loaf. Years later, when he became a chef in Brussels, Coumont knew that he wanted to serve his customers superior handmade bread. The kind that emerges from the oven golden, fragrant and with an irresistibly crisp crust.
Unsatisfied with the quality of bread in the Belgian capital, Coumont founded the first Le Pain Quotidien on Rue Dansaert in 1990. Literally translating to 'the daily bread' in French, the bakery-restaurant, which has since expanded to some 18 countries on three continents (and counting), prides itself on baking robust sourdough loaves with the same original recipe consisting of only four simple ingredients: water, organic or sustainably sourced stone-ground flour, salt and time. In fact, at their production facilities, known as the 'atelier du pain', creating the ultimate loaf using a cold fermentation method takes no less than 34 hours. Bakers adhere to time-tested traditions, shunning the use of industrial methods to speed up the process as well as additives or preservatives. Though artisanal bread is at the heart of Le Pain Quotidien's concept, it is only part of what makes eating at one of their bakery-restaurants such a memorable experience.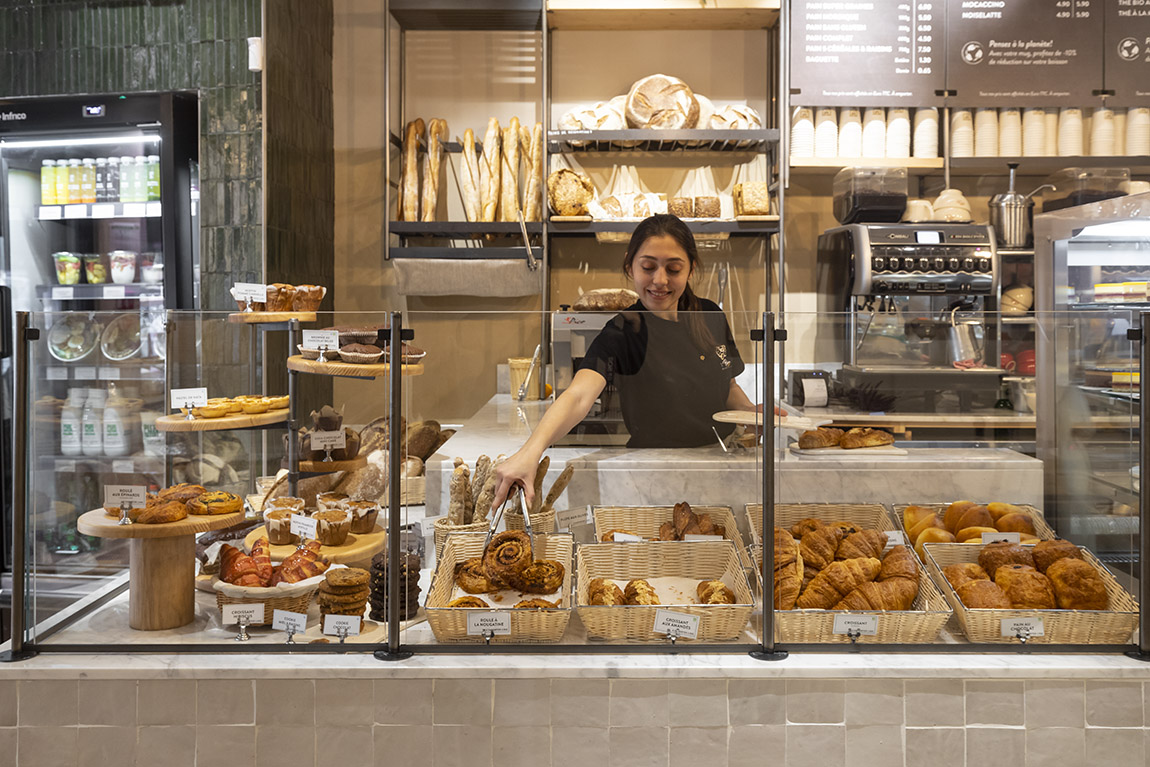 Honouring the tradition of baking bread
"Everything we serve comes from a baker's mindset," Annick Van Overstraeten, CEO of Le Pain Quotidien, points out. "Our offerings include quiches, salads and soups (always served with bread), breakfast options such as a yoghurt and fruit parfait with our baker's own granola, viennoiserie, pastries, desserts, tarts and tartines." The latter, a generously topped open-faced sandwich made with thick slices of their aromatic loaves, is served in myriad variations, including options that change every season. Among the classics are the smoked chicken and buffalo mozzarella tartine crowned with grilled courgette and basil oil, and the avocado toast, which can be served with an organic soft-boiled egg or sustainable smoked salmon. Drinks include everything from coffees, teas and hot chocolate, to vibrant juices and a small selection of organic wines.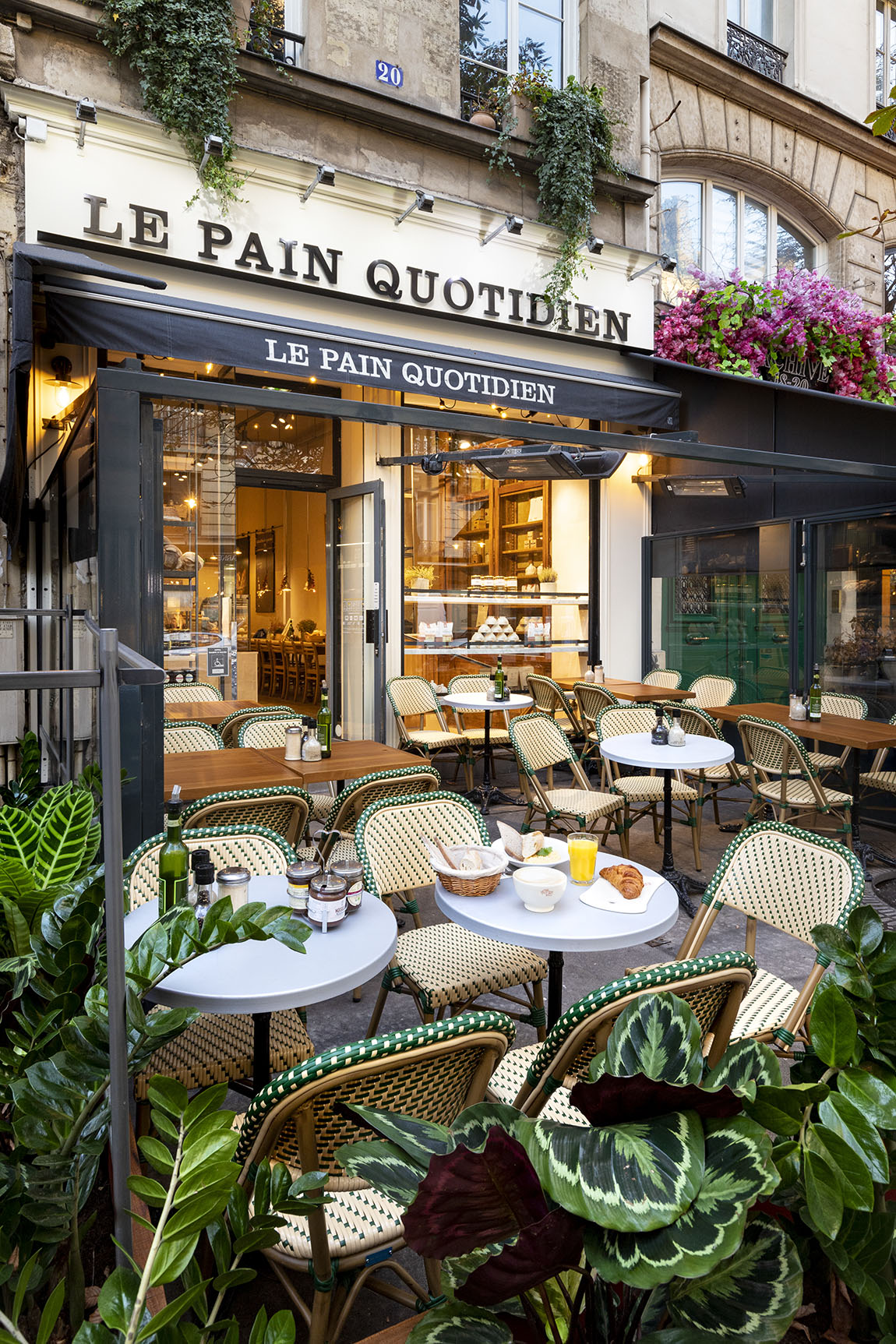 Besides nourishing the body with their many delights, Le Pain Quotidien understands that food is more than sustenance alone and places just as much emphasis on nourishing the soul. At every location across the globe, you can rest assured that you will be welcomed into a warm, inviting and laid-back atmosphere. It truly is a home away from home where you can treat yourself to a well-deserved break while relishing a moment of conviviality.
A key element that enhances this cherished convivial aspect, is the communal table found in all bakery-restaurants. Crafted from salvaged wood (the first one on Rue Dansaert was made from wooden floor planks reclaimed from retired Belgian trains), it has become one of Le Pain Quotidien's trademarks and a way to encourage people to spend time with others while sharing their love for food. "Instead of taking your tartine or croissant and sitting by yourself, we want to encourage you to gather around the communal table," explains Van Overstraeten. "Helping create meaningful connections is something we very much stand for."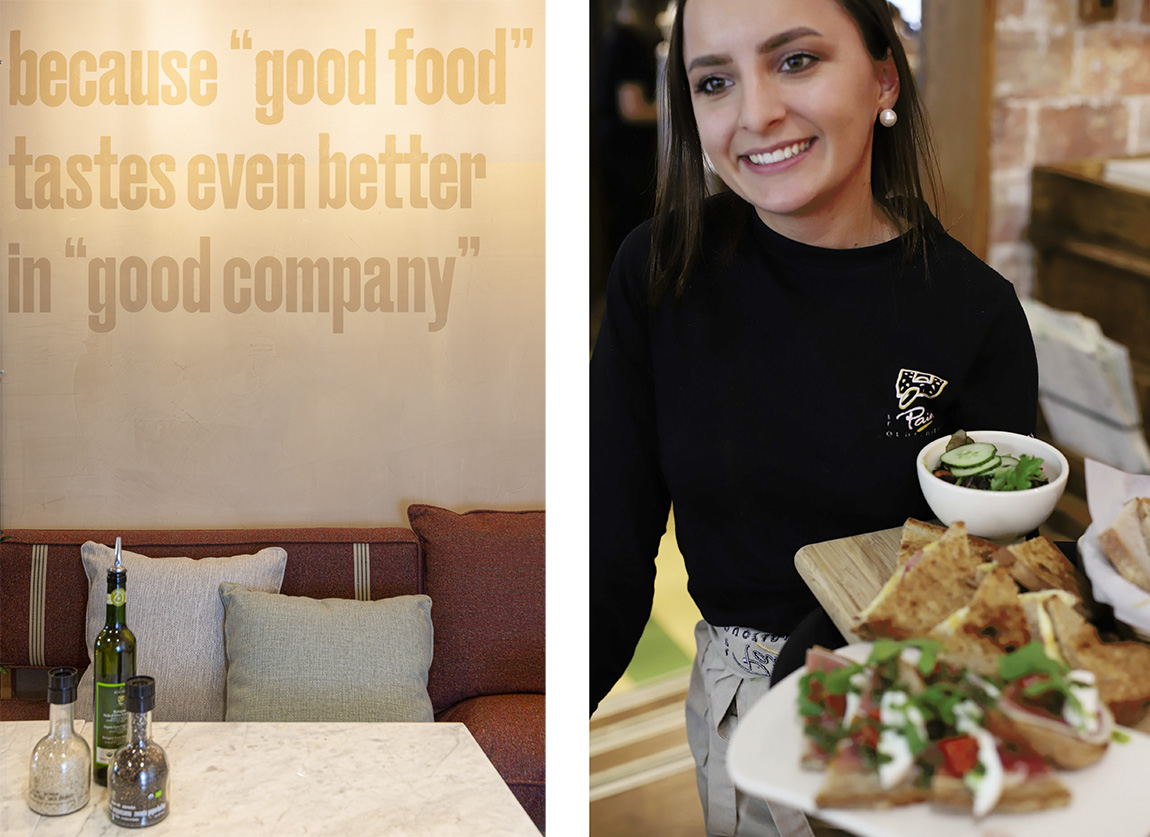 Caring for people and planet
Sustainability and adhering to a zero-waste policy is another common thread at Le Pain Quotidien. Van Overstraeten: "Our 'small steps' initiative strives to do good for people and planet while using resources responsibly. For example, instead of discarding unused baguettes, we use them to make croutons for our salads. Our avocado toast is made with leftover avocados from other restaurants. And even our coffee grounds are reused by a producer here in Brussels to grow mushrooms, which in turn became one of the ingredients in our vegan buns." Le Pain Quotidien was, in fact, one of the first restaurants in Brussels to introduce vegetarian dishes when they first opened and have been catering to vegans since 2011.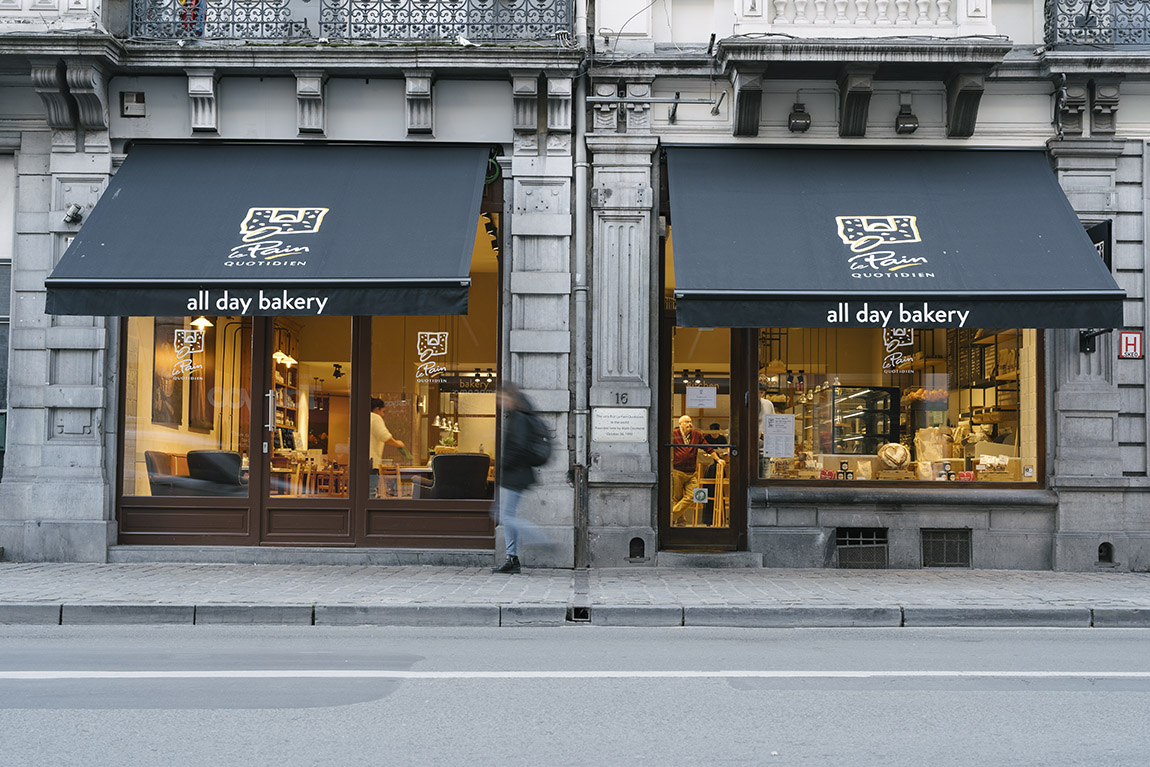 One thing you'll definitely want to sample this spring, and a product very much in line with their vision of sustainability, is their hemp bread."Hemp is a very sustainable crop," says Van Overstraeten. "More so even than grain, since it absorbs more CO2 than trees, it is beneficial for soil health and can be used for many purposes, including making clothing." The bread will be sold at the counter and used in a seasonal tartine topped with eggs mimosa, furikake seaweed sprinkles and leek sprouts.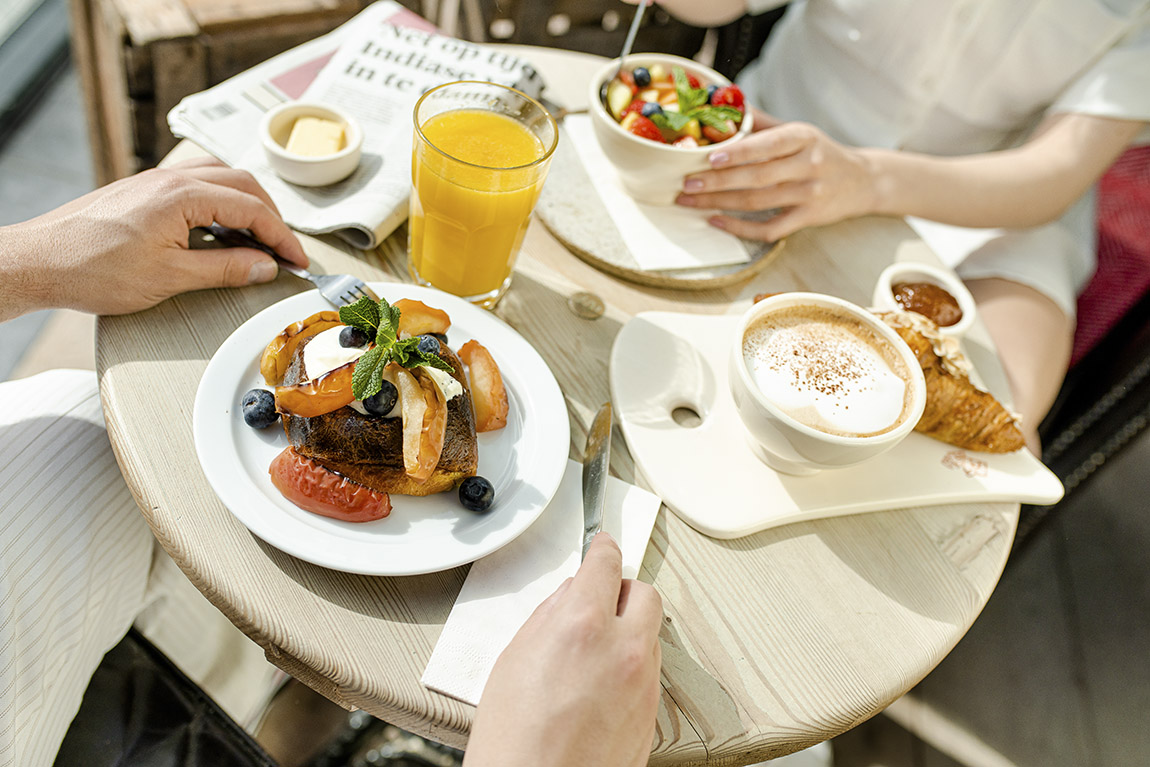 Ultimately, the clever way in which Le Pain Quotidien merges authenticity, conviviality and sustainability is what keeps customers returning time and time again.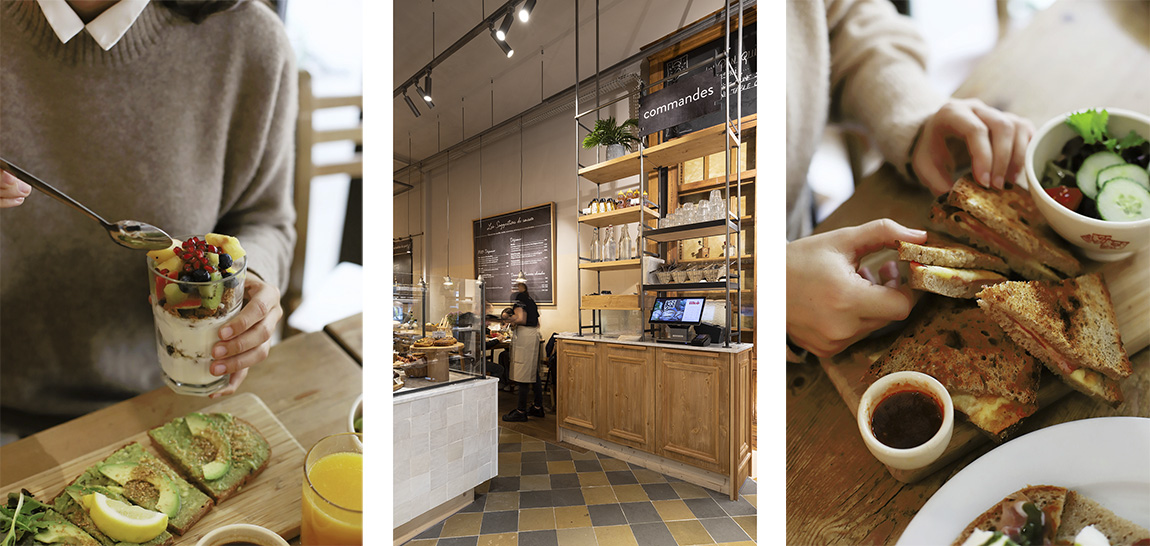 Subscribe to Our Newsletter
Receive our monthly newsletter by email