Le Botaniste: Connect with the conscious food evolution
TEXT: JOHANNA MVUMBI | PHOTOS: BOTANICUS US
Le Botaniste is a restaurant based in Brussels, Ghent and New York that serves delicious and creative plant-based meals, which are not only good for you but also for the planet. Their mission is to connect people and communities to an accessible and conscious food evolution. Their restaurants and menus are certified organic and carbon neutral.
Set in a relaxed yet sophisticated atmosphere, Le Botaniste is the ideal spot for savouring a healthy lunch, an afternoon pick-me-up or a casual date night. Their unique prescription-style menu and vintage apothecary-inspired décor invites you to indulge in a fantastic selection of delicious plant-based dishes inspired by cuisines from across the world. The menu boasts honest, 100 per cent vegan cooking with popular dishes such as the Tibetan Mama (a coconut peanut butter curry served with brown rice and steamed greens) or the Pasta Bolo (a surprising spin on pasta bolognese). Each dish is served in Japanese ceramic dishware for an elevated experience, or in eco-friendly takeout packaging. Staying true to their unique character, Le Botaniste is not your average plant-based restaurant. It houses a wine bar with a curated selection of natural and organic wines. This guarantees sustainable and plant-based dining at its finest.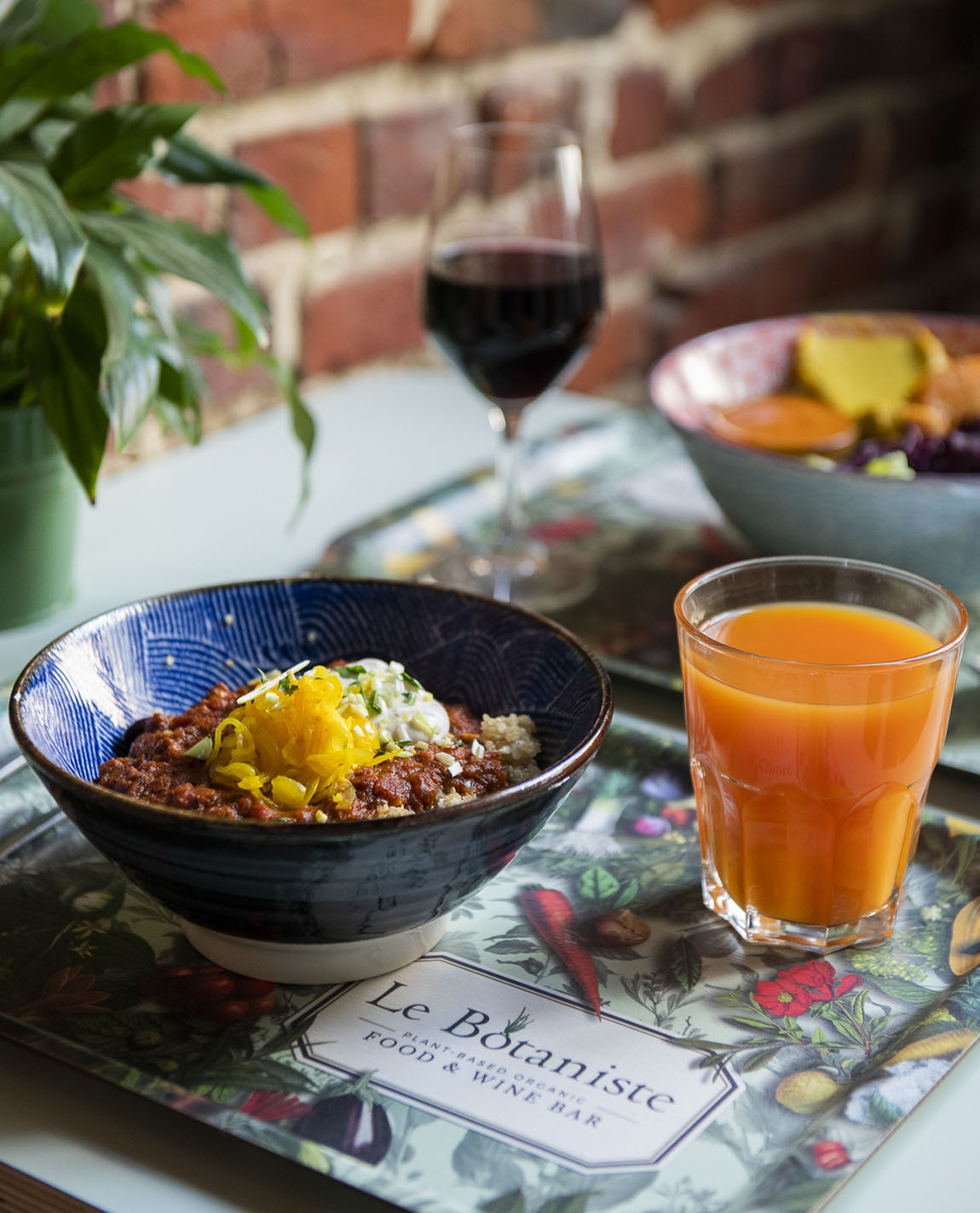 It should come as no surprise that Le Botaniste is the first organic plant-based restaurant to be certified carbon neutral. The team behind Le Botaniste explains: "We aim to be inspiring and to show the importance of putting sustainability at the forefront of our business from the very start." One prescription bowl at a time, they uphold their commitment to the food evolution by offering fresh and satisfying meals, making them accessible to as many people as possible. Le Botantiste: "With affordable, sustainable and conscious food options that benefit the people and the planet, our restaurant is the future of food."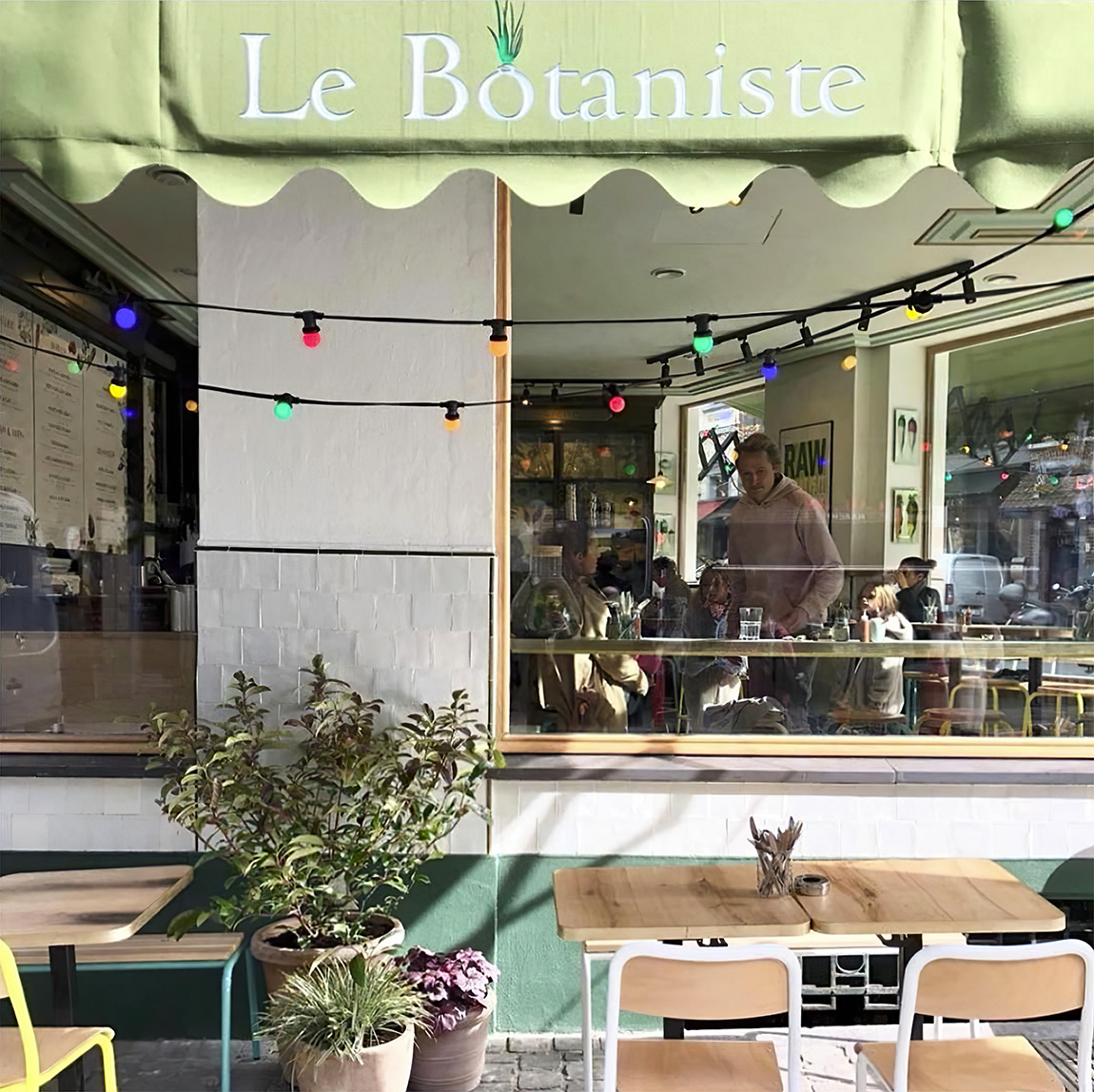 Since their first restaurant opened in Ghent (Europe's vegetarian paradise), Le Botaniste has organically grown into an international, all-around sustainable establishment spanning across Belgium and the United States. There is one location in Ghent, Brussels counts two, and New York will soon open its fifth.
Whether you are in Brussels, Ghent or New York, visiting Le Botaniste means eating mouth-watering, quality food while keeping your health and the environment at the heart of everything – without leaving you hungry!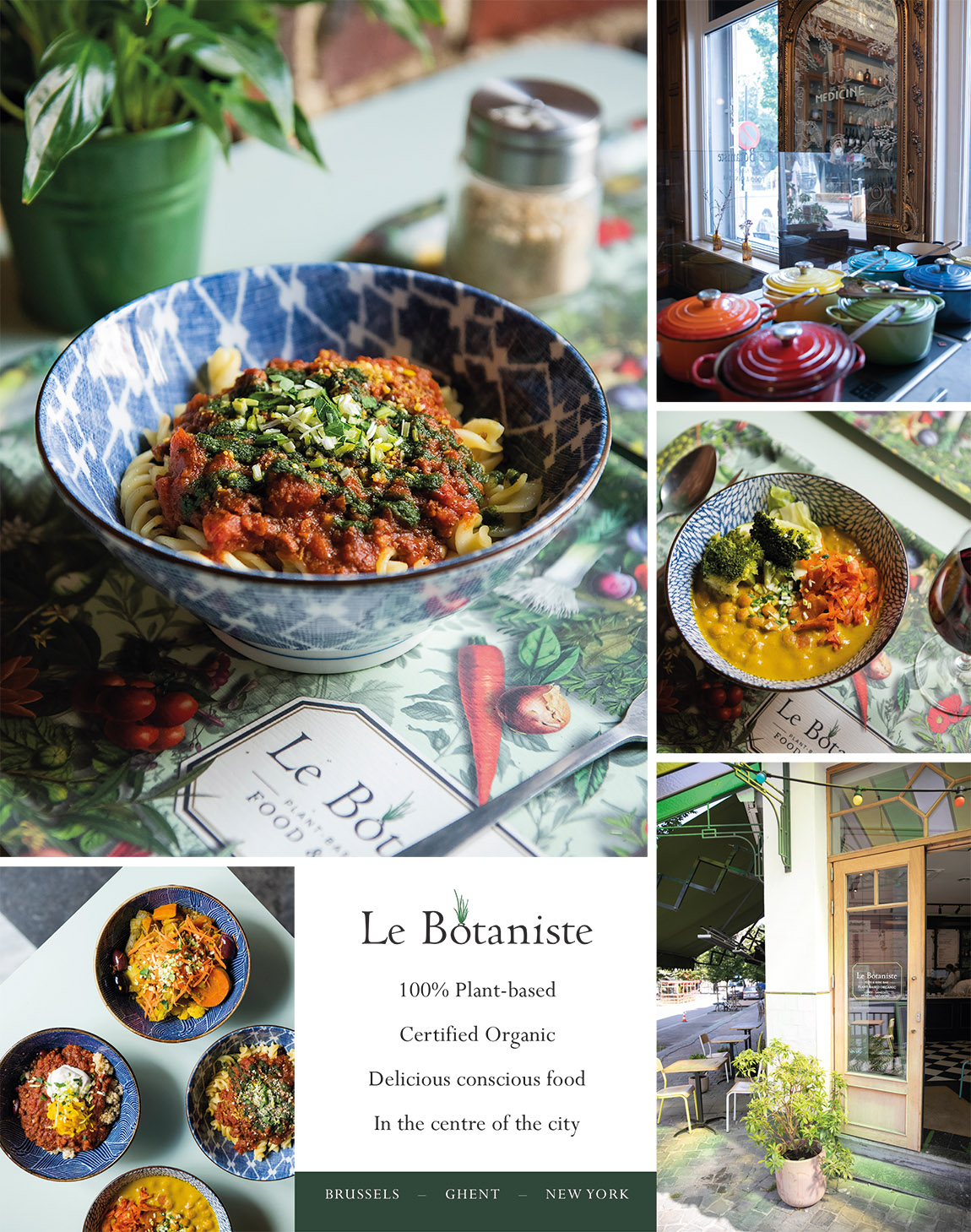 Web: www.lebotaniste.eu
Subscribe to Our Newsletter
Receive our monthly newsletter by email