l'Ascoli: Mediterranean, fresh dining
Text: Colette Davidson | Photos © L'ascoli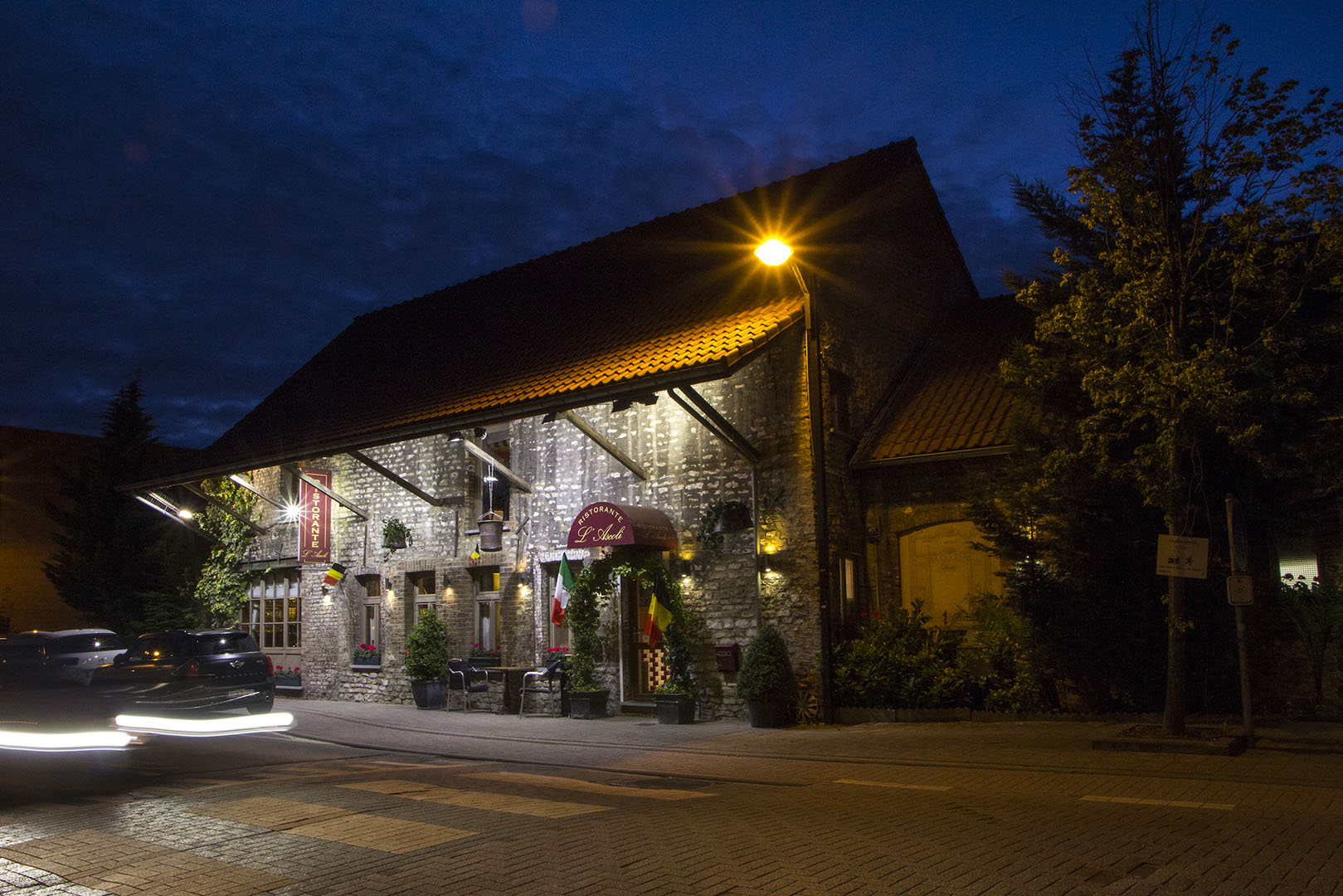 L'Ascoli is a labour of love for owner Antonio Di Siervi. The Italian eatery is the culmination of a lifetime in the restaurant business for the restaurateur, whose latest venture serves up Italian classics as well as innovative dishes – always incorporating the freshest ingredients.
Dining at L'Ascoli is to be transported – to Tuscan suns or the Amalfi coast. Nestled in a former Flemish farmhouse in the Belgian town of Zaventem, L'Ascoli offers a diverse menu in an idyllic setting. A clas-sic interior on the first floor welcomes large groups for business meet-ings, while the ground floor eatery and Tuscany-inspired garden beckons guests into the open air. A small vegetable garden – some of whose contents go into the dishes at L'Ascoli – as well as 100-year-old olive trees imported from Italy, line the space.
The Italian restaurant is the brainchild of Antonio Di Siervi, who has been in the business – either working in or running restaurants of his own – since he was 15 years old.
Using his 50 years in dining as inspiration, Di Siervi has created a var-ied menu featuring food from the Mediterranean coast with a trans-Alpine flair. His goal is to offer homemade dishes using seasonal pro-duce, fresh pasta, and quality meat and fish. Olive oil is preferred over butter. And every morning, Di Siervi visits the local market to choose the best products.
"We always work with the freshest ingredients, that's what we're known for and why the restaurant is so successful," says Di Siervi. "I want people to be able to smell what they're eating."
In addition, Di Siervi travels around Italy several times per year looking for new ingredients to inspire his dishes. While L'Ascoli's menu only truly changes twice each year, additional dishes and supplements are of-fered every week as a way to keep regular clients interested.
Set just eight minutes from the airport, L'Ascoli is perfectly situated for business gatherings – but those coming hungry must make reservations in advance. The Italian eatery is usually booked up every week.
"Don't hesitate to call and reserve your table," says Di Siervi, "we'll welcome you with a smile."
L'Ascoli Hector Henneaulaan 136 1930 Zaventem Web: www.ascolizaventem.com Tel: +32 2 725 45 45
Subscribe to Our Newsletter
Receive our monthly newsletter by email