La cité Miroir: Holding a mirror to the past in Liège
Text: Eddi Fiegel | Photos: Musée Félicien Rops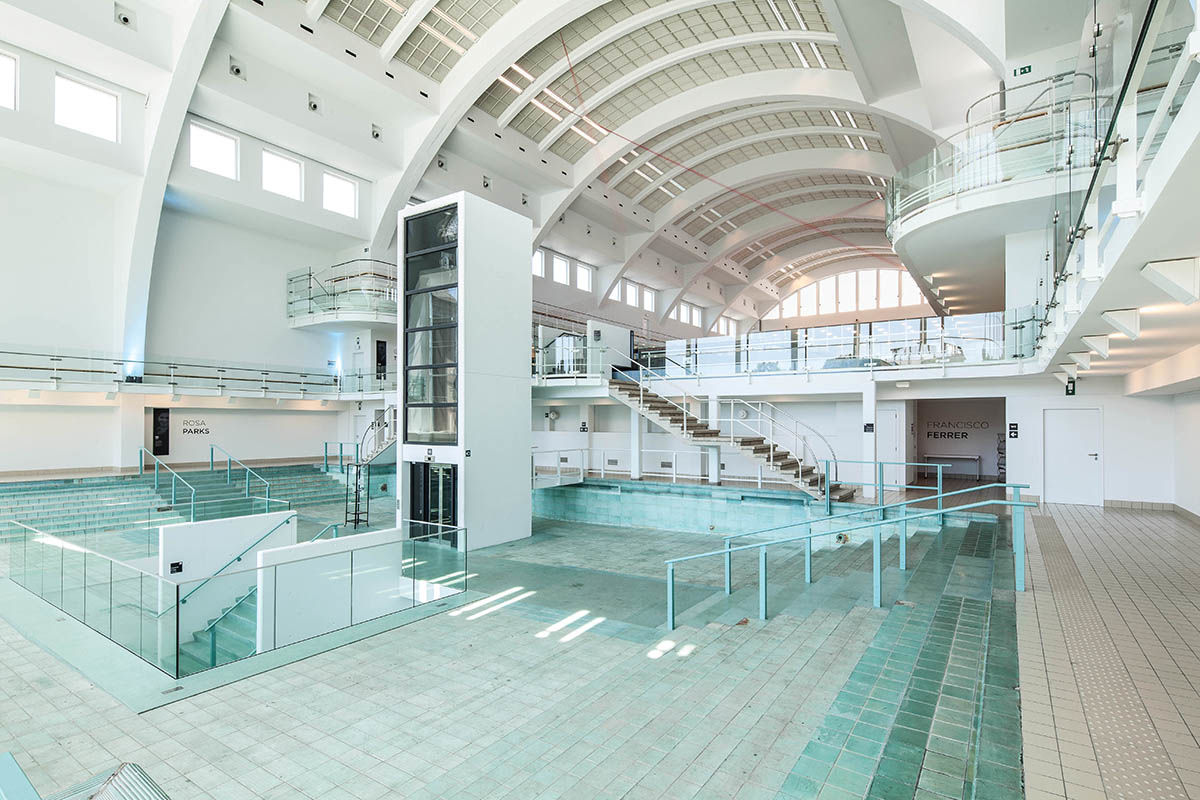 The idea of reclaiming a historic building for a different purpose is nothing new, but few have been so strikingly reincarnated as La Cité Miroir in the Belgian city of Liège.

Housed in a beautiful, Bauhaus-inspired, listed 1940s building, with a high arched ceiling, La Cité Miroir is an arts and performance space dedicated to citizenship, the preservation of memory, cultural dialogue and education.
The large, impressive space, which spans some 13,000 square metres and was originally de-signed as the thermal baths of La Sauvenière, hosts two permanent exhibitions, theatre per-formances, concerts, temporary exhibitions and debates as well as a bookshop and a library.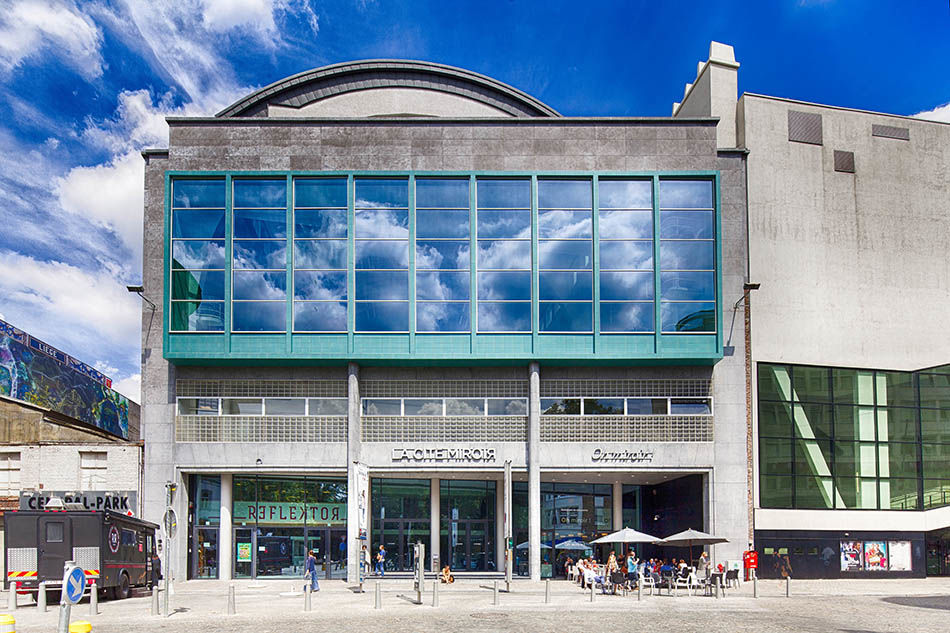 A changing programme of impressive temporary exhibitions includes shows such as Giacometti (October 2020 to January 2021) and World Press Photo (November to Decem-ber 2021), whilst the two powerful permanent exhibitions very much bring home the ethos and ideas behind La Cité Miroir.
One of these, Never again: A journey through the Nazi camps to consider resistance today, explores the journeys taken by deportees to the Nazi concentration camps. Through films, im-ages, survivors' accounts and lighting effects, visitors are taken through this dark chapter in Eu-ropean history. However, at the end of what is often an intense and moving experience, ques-tions are raised about the nature of society today and what can be done to avoid a repetition of history.

The second permanent exhibition at La Cité Miroir is no less powerful. Entitled Struggles: Sto-ries of Emancipation – become immersed in the fights for a fairer and more cohesive society, the show revisits workers' struggles and protests from the past. The exhibition aims to serve as a reminder not only that the social solidarity that Belgium enjoys today has been hard-won by many generations of workers, but that under the impetus of collective action, the world can change.
La Cité Miroir is run by three not-for-profit associations: Les Territoires de la Mémoire, the Centre d'Action Laïque de la Province de Liège and MNEMA, which manages the venue.
Since La Cité Miroir opened in 2014, more than 500,000 visitors have passed through its doors. By enlightening future generations about the past and increasing ties with other cultural associations, the centre is playing a vital part in the regeneration of this part of the city. The idea is that through looking at the past, we can help shape the future.

www.citemiroir.be Tel: +32 (0)4 230 70 50 Email: info@citemiroir.be
Subscribe to Our Newsletter
Receive our monthly newsletter by email