Kunstfort bij Vijfhuizen – The bunker of art
Text: Arne Adriaenssens | Photos © Maarten Nauw/ Kunstfort bij Vijfhuizen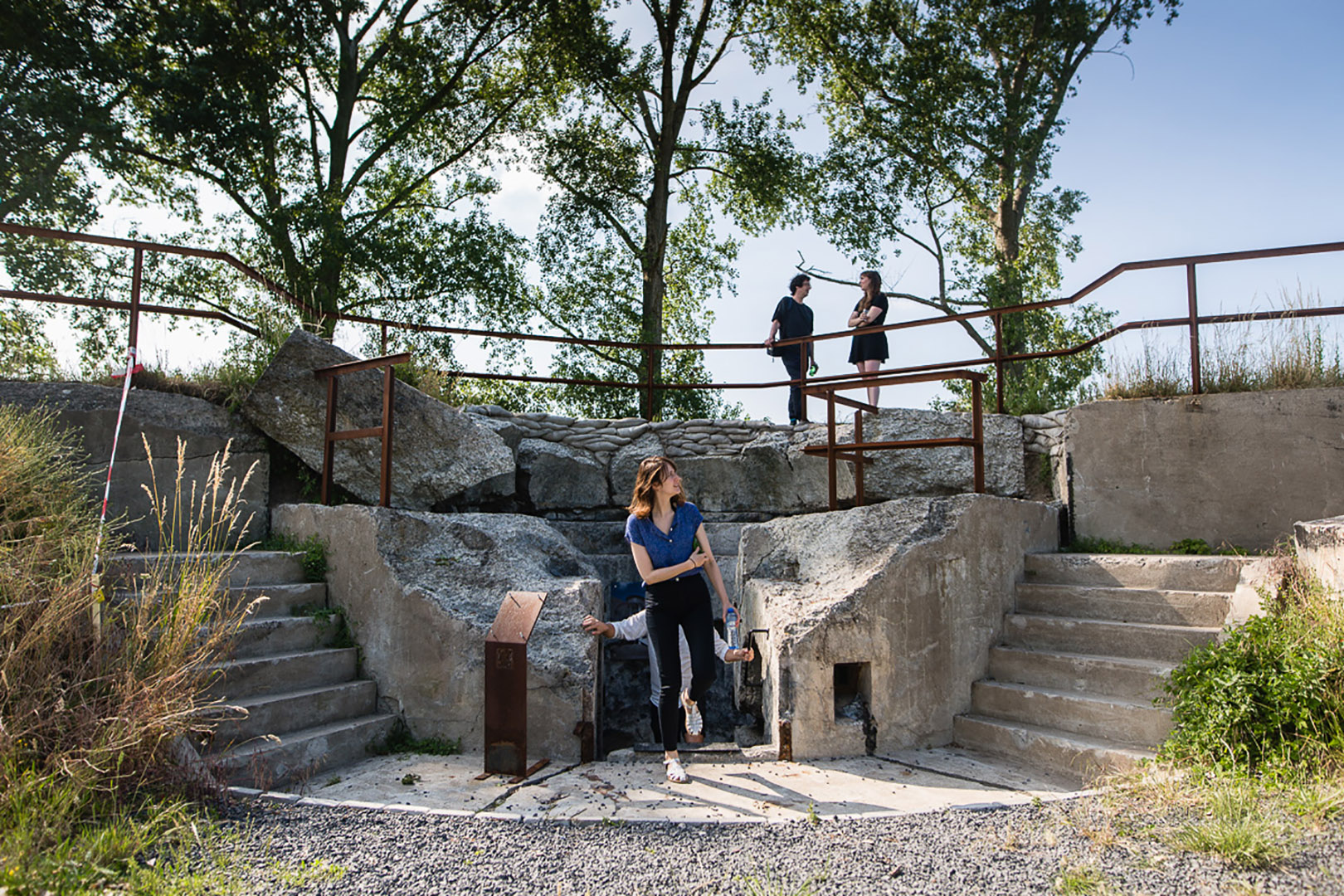 In the late 19th century, the Dutch government constructed a defence line around Amsterdam to protect the city from their enemies. The introduction of the aeroplane would, however, make the belt redundant before it was even completed. Today, one of the bunkers, Kunstfort bij Vijfhuizen, has become a vibrant sanctuary for contemporary art.
"Kunstfort bij Vijfhuizen is an unique and inspiring place," says artistic director Zippora Elders. "Internationally relevant artists come here to immerse themselves in the setting and its history and translate it into art." Although they use a myriad of art forms, their work is united by a common theme: science fiction. Within the building's thick walls, alternate realities and worlds get created. "The artists who come here reflect on our present and future with the past as their guideline. The results are always surprising and manage to hold a mirror to the world."
Until 26 June, Nicola Arthen's work takes over the fort and its storage warehouse. His fascination for drones and their moot usefulness inspired an installation with propellers and characterful small planes galore. By giving these mechanic surveillants personality, the otherwise-scary planes almost become personalities. Alongside Arthen, Russian artist Timur Akhmetov exhibits his work about the urge to run away in the fort as well. In dark, low halls, video projections give you a glance inside his unsettled mind. His narratives may not be easy to grasp, but alternately, his work is visually fascinating enough to keep you watching for a long time. "Besides our exhibitions, we also feature other distinct artworks here. Now, a mystique oracle owl from the Scandinavian Ann Lislegaard is our centrepiece. As a public institution, we try to be a place for everyone: for the art aficionado and for the cyclist who takes a break at our centre."
From Haarlem station (15 minutes by train from Amsterdam) and Hoofddorp station: bus 300 until Vijfhuizen (15 to 20 minutes).
Subscribe to Our Newsletter
Receive our monthly newsletter by email