Join the conversation at ING Art Center
Text: Anna Villeleger | Photos: Vincent Everarts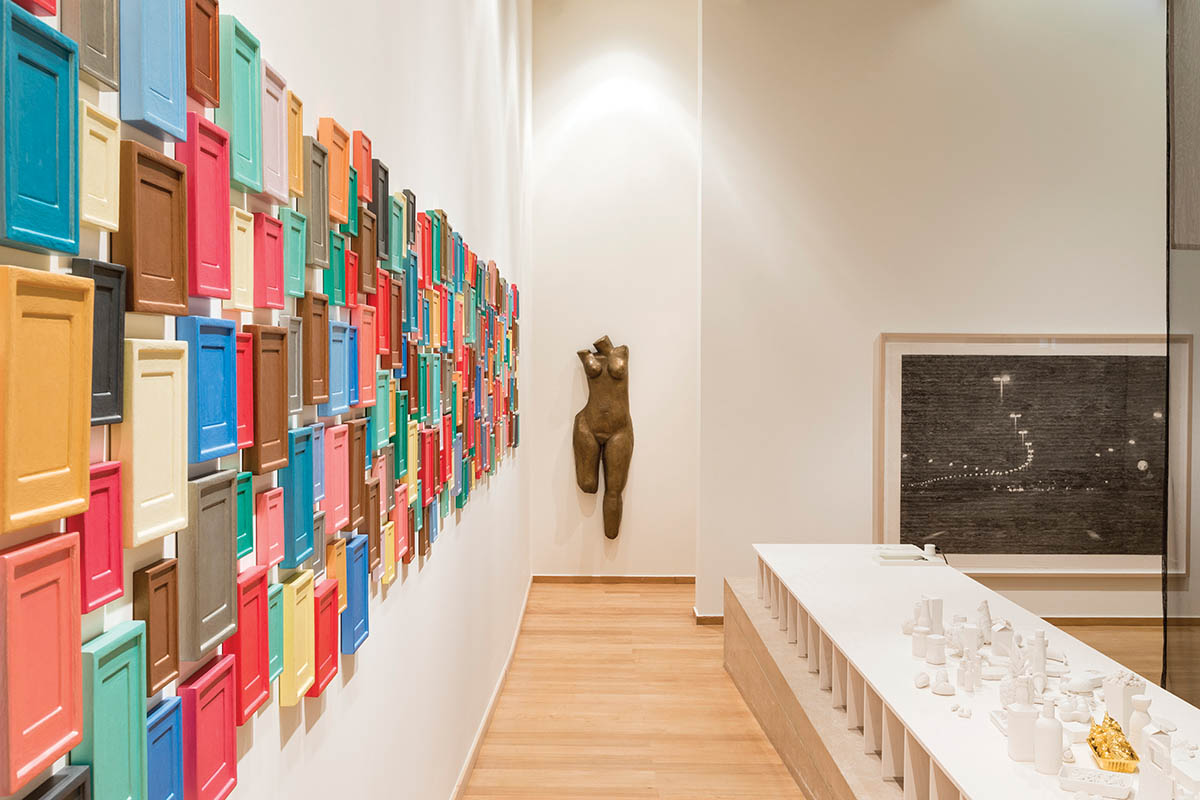 "This is not an exhibition. And you are not just a visitor". This is how guests to the latest inspiring exhibition at ING Art Center in Brussels are greeted. The Love. Hate. Debate. Start a Conversation with the ING Collection expo invites the public to reflect on the special relationship we can have with a work of art — one which goes far beyond aesthetics.
The exciting and engaging art collection of the Belgian branch of the financial institution ING originated as a private collection in the early 1960s, and was founded by bank manager and art lover Léon Lambert. "We want to get our visitors to respond to the collection and we shall be giving them the tools to do that," explains Anne Petre, head curator for ING Belgium.
An ideal exhibition for both art aficionados and newcomers alike, attendees will be encouraged to interact with the art. For example, a web app will make it possible for them to listen to comments or read them at home, and they'll be able to share their opinions via a web app, or by posting on Instagram. "We will collect their feedback and analyse it to feed our own thoughts about the collection."
As the curator emphasises, the exhibition touches on art's "real raison d'être". Artists deal with subjects specific to their time, and let their work do the talking. "You can't replace a work of art with a description. It has its own language and triggers many and varied reactions. It questions us and forces us to be more alert, to look our society in the face."
The exhibition was designed in collaboration with the Netherlands, and showcases masterpieces from the Lambert Collection archives alongside current works and pieces purchased from young artists who have taken part in projects initiated by ING.
Selecting works for Love. Hate. Debate. was no mean feat. Petre and her colleagues selected 60 works, some of which are large, majestic pieces, and others are smaller, delicate works. There are works by famous artists and younger artists, while some are Belgian, and others are international. "We have taken account of all this diversity," concludes Petre. "It's not a 'best of'. It's a selection that takes the past, present and future into account. From what the artists say, the questions they ask, and the different sensitivities that are expressed."
Love.Hate.Debate. Start a conversation with the ING Collection runs until 15 March 2020 ing.be/art
Subscribe to Our Newsletter
Receive our monthly newsletter by email