IV Estate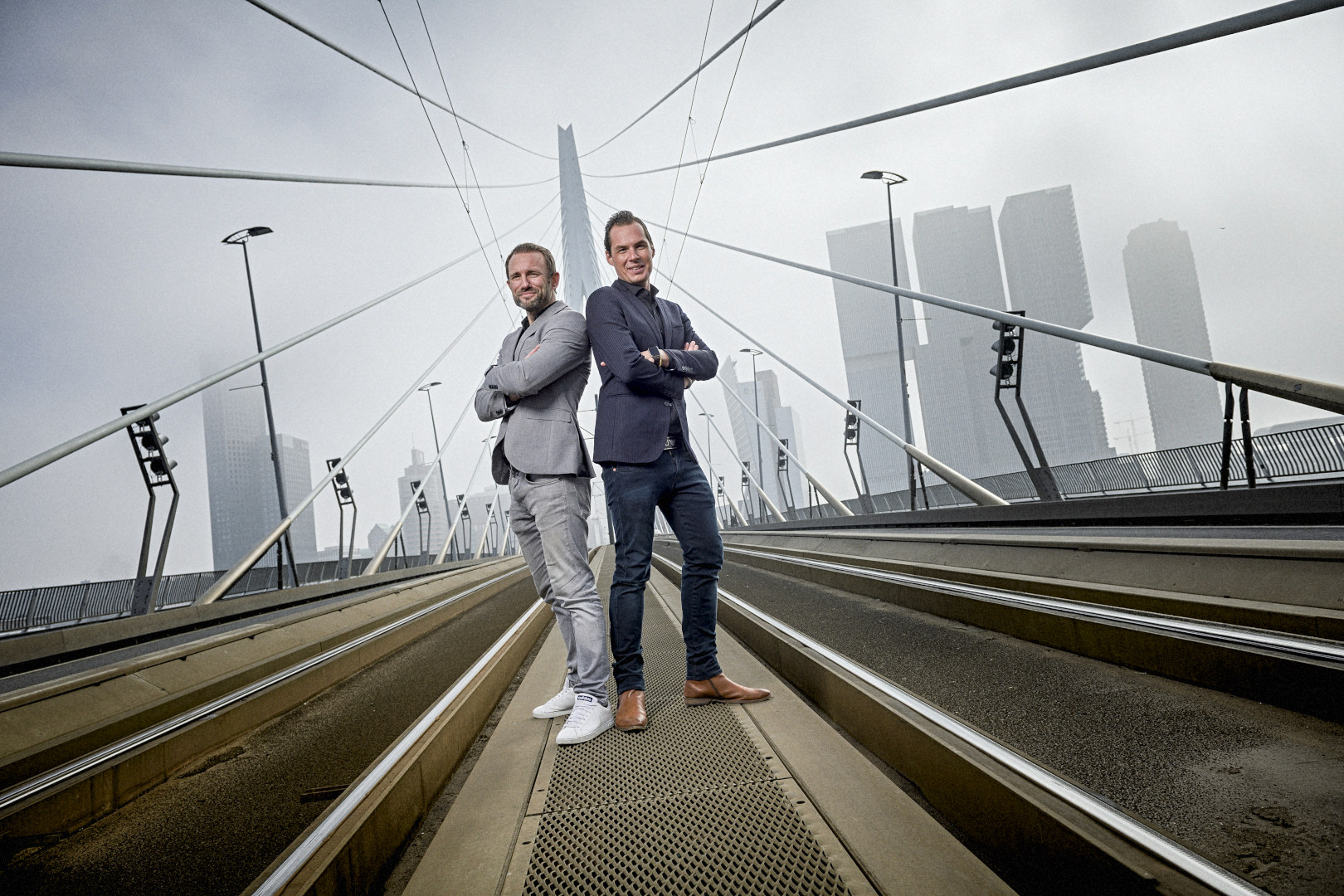 Together, we are building a dream
TEXT: EVA MENGER | PHOTOS © ROGIER BOS
Everybody is different. While some have a natural affinity for numbers, others may rather express themselves through acting or product design. At IV Estate, it is all about encouraging people to chase those talents and build their dreams. "Talent, dream, courage, wonder: those are the pillars we stand on – all held together by energy."
IV Estate founder Ruben van Merweland initially trained as an education professional, but his keen interest in entrepreneurship led him to top it up with an executive MBA from the prestigious Nyenrode Business University. For Jacob-Jan van der Marel, a key member of the organisation's strategic management team, it was the other way around; with a strong educational and professional background in business, a need for doing something more impactful took him to education. IV Estate strikes the perfect balance: in setting up special enterprises or social projects that have positive change in education and care at the heart of them, initiatives are driven from the bottom-up.
The IV Pillars Change Model (2019)
It all started with a search for the human essence; who are we and how can we ensure that our society reflects that? "From experience, I learned that people are often scared of taking action," Van Merweland explains. "Both in business and education we see constant developments, but what do we really do with it? In encouraging people to look around and be curious, we want to show them that they are much stronger and braver than they think they are."
At the heart of the organisation lies the internally developed IV Pillars Change Model, inspired by the model of Appreciative Inquiry (Tjepkema & Kabalt, 2012) and Mihaly Csikszentmihalyi's Flow Theory (1990). A central theme for IV Estate is energy. "No change without energy," says Van Merweland, "and besides, it powers dreams, courage, curiosity and talent." IV Estate reaches out to partners that match their own values when looking for new projects. "Everyone we work with shares our energy and dream – and most of all, they know how important their own talents are!"

IV Estate works with their own IV Pillars Model. Photo: Pixabay
Seeing is believing
One of IV Estate's most successful projects focused on individual talent is Het Talentenhuis (The Talent House), a centre of expertise that collaborates with headmasters to shake up the school system. "It centres on the idea that every child deserves to develop their own talents. We firmly believe that knowing your talents can have a significant impact on your position in society," Van Merweland says. "It takes courage to take that step as a headmaster, but those who did made a significant difference to the individual development and growth of their pupils." Van der Marel: "If a child excels in something, it's likely that they start performing better in other fields as well. Ultimately, this approach helps schools to look at their pupils differently: and that's what we're going for. Our team has helped over 50 schools!"
Another IV Estate project that had a significant impact was Stichting Masterclass Jong Talent. In collaboration with their partners, IV Estate sets up or takes part in projects centred on education and care. Van der Marel: "A school came to us as they had trouble engaging students with talents for things outside the traditional school curriculum. As a result, we started Stichting Masterclass Jong Talent, a foundation that celebrates all talent by delivering extracurricular master classes in art, technology, music and theatre." These high-quality workshops are the foundation of a very strong talent programme, allowing children who otherwise might not have been able to, to keep working on their special talent outside the walls of a classroom.

ran Bos (The Talent House) and Saja Katte (teacher) in conversation about smart technology.
Never stop innovating
Just like IV Estate encourages its clients to keep dreaming and stay curious, they are not shy of learning themselves. "We are constantly looking to improve our goals. Our partners are full of energy and interest for the impossible, which is why we're always doing research to see what's being done on a global scale," Van Merweland tells us. They also learn by visiting international schools with innovative approaches: "The Performing Arts School in New York taught us that passion should come before talent when scouting students, while Columbia University showed us that the soft skill most essential for success is empathy." This year, the team will be travelling to China for research on the future of new media and a visit to the Renmin University of China in Beijing.
While there are certainly plenty of great initiatives out there, Van Merweland and Van der Marel admit that we still have a long way to go: "Our future goal is to make people aware that talents are not always straightforward. Some people find their talent when they're 40, so don't give up and keep searching!"
Are you dreaming of a system that makes the world a stronger, better place?
Subscribe to Our Newsletter
Receive our monthly newsletter by email