I-Dock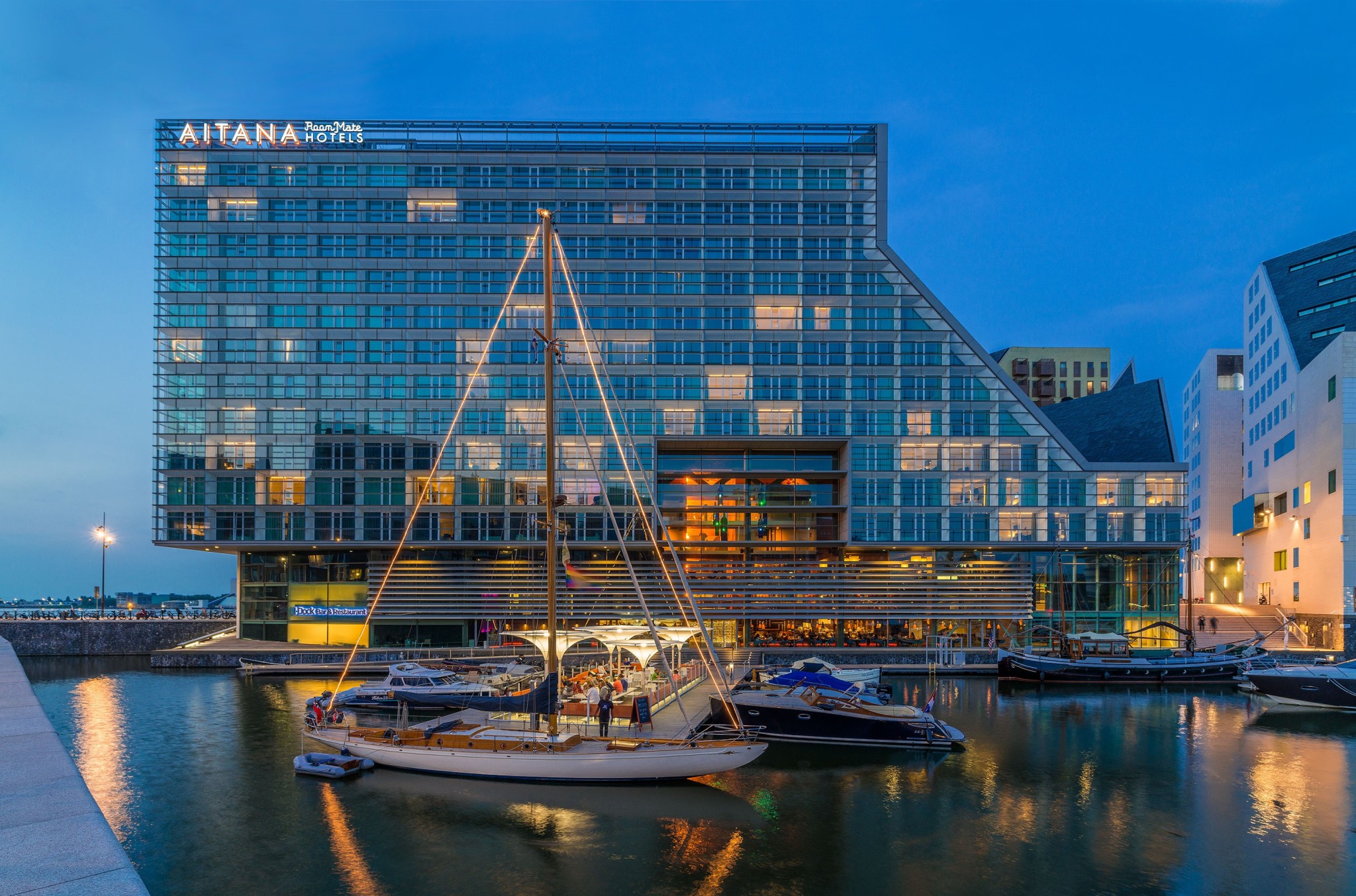 A little Barcelona in Amsterdam
TEXT: MICHIEL STOL | PHOTOS © I-DOCK
Just a couple of minutes from the Central Station of Amsterdam, overlooking the IJ river, you will find the restaurant I-Dock. This modern, Mediterranean restaurant is perfect for private dining or hosting your event. "All with the best view of the harbour," tells Birgit van der Woning, event coordinator at I-Dock.
I-Dock opened its doors two and a half years ago and is located in the Room Mate Aitana hotel, at the IJdok City Marina. Our partnership with Aitana, a Spanish chain of boutique hotels, along with our Mediterranean cuisine, gives you the feeling of walking right into Barcelona," says Van der Woning. 
The menu consists of Mediterranean specialties, all made with the best ingredients and daily fresh products. "Our menu has the highest quality. To make sure it stays that way, we change the menu with every season to ensure we only use the best ingredients available."
Private dining
I-Dock restaurant is perfect to enjoy a private dinner with friends, family or colleagues. "The private dining room is on the same level as the rest of the restaurant. It makes you feel a part of the restaurant and its ambience, but with privacy." The private dining room has a great view of the harbour and I-Dock's Marina terrace. "That is the pride of our restaurant. There is not a terrace in Amsterdam like this. It is right next to the water, overlooking the harbour. During the summer, you can enjoy cold drinks in the sun almost all day," tells Van der Woning.
Events
They also host many events at I-Dock, like the oyster festival on the Marina terrace. Here you can try the best oysters available while enjoying great music. Each Friday there is the Friday Special, with a DJ set, and once a month it is Fashion Friday, with a fashion show and stalls. Two months a year, from the end of November until January, Amsterdam hosts the Light Festival. "It is a great event, where the city is drenched in light and art. I-Dock is one of the official boarding points for the tour ships.
" I-Dock is also a great venue if you want to host your own event like a business dinner, an exclusive brunch or a wedding. "Wehave a great deal of experience organising these events and will make your party the best you have ever experienced."
If you make a reservation and mention Discover Benelux you will receive a complimentary glass of Prosecco for each member of your party.
Subscribe to Our Newsletter
Receive our monthly newsletter by email