Hotel New York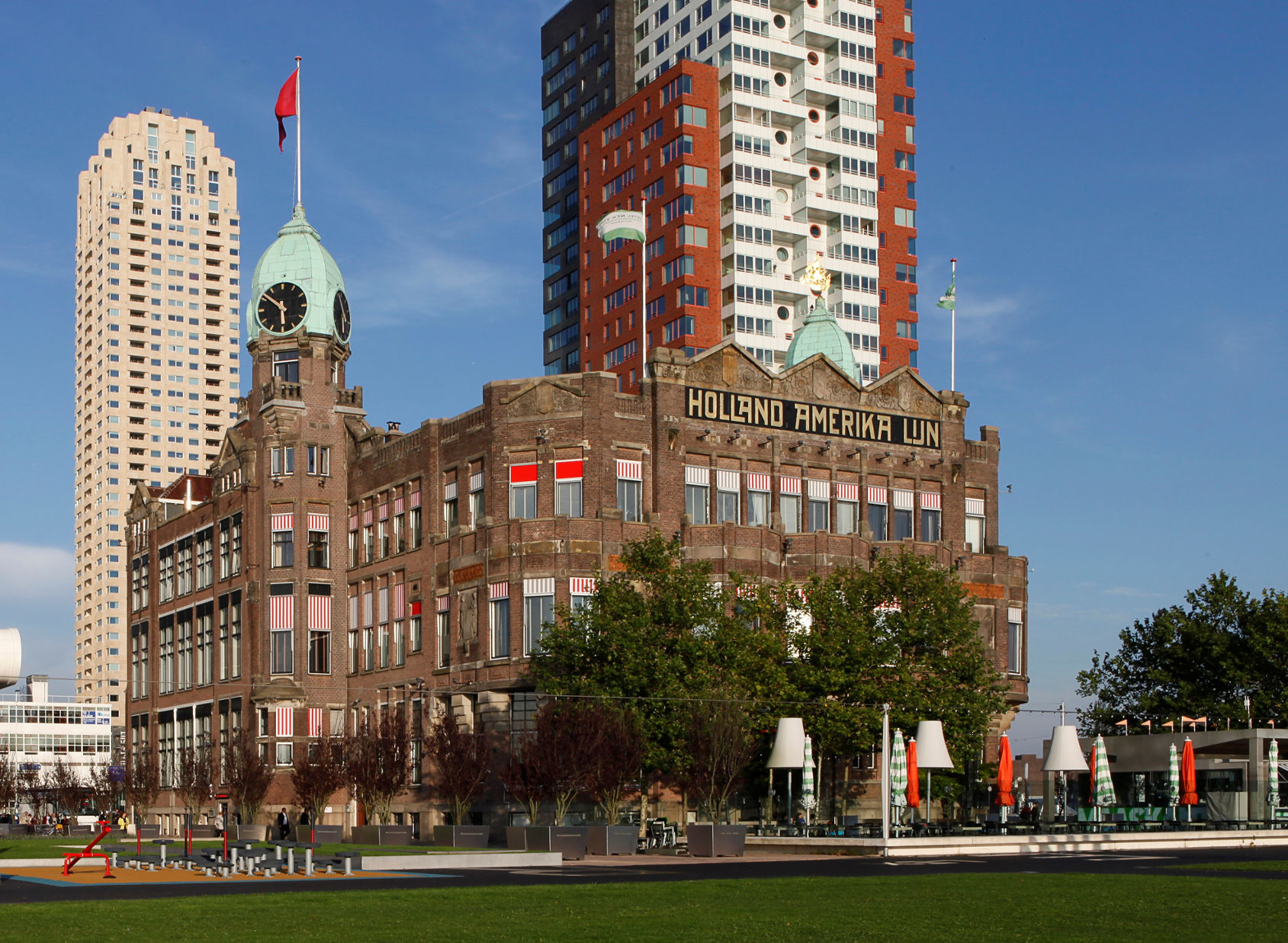 One building,
two very different restaurants

TEXT: JULIËN L'ORTYE | PHOTO © HOTEL NEW YORK

Does the name 'Netherlands-America Steamship Company' ring a bell? We thought so. But what about the 'Holland America Line'? What once were the headquarters of one of the world's most important shipping lines is now where you will find one of the most well-known hotels in the Netherlands: Hotel New York.

"There are many people who know the hotel," says general manager Roel Dusseldorp. "But few people are aware of the fact that we have two restaurants as well." The ground floor, which used to be the Holland America Line administration office now houses the main restaurant. The à la carte menu changes twice a year and ranges from classic Dutch food such as herring and mussels to various seasonal salads and sandwiches. Something for everyone, or as Dusseldorp puts it: "Croquettes to fruits de mer, and tracksuit to tailor-made suit."
As this restaurant did not meet all the wishes of both guests and the hotel, it was decided to start another one. What once was a combination of storages and offices has been transformed into the elegant bar and restaurant, NY Basement. "We made a very conscious choice to do something completely different in order to attract a different audience," Dusseldorp says. "And it worked."
Looking at the interior, you can see why: take the beautiful, 11-metre-long cocktail bar, where experienced cocktail shakers are at your service. "There are 15 cocktails on the menu," Dusseldorp explains. "Five of them we created ourselves and the other ten are variations on existing cocktails. However, you have to make everything your guests want, of course." The inside of the restaurant is based on the 'roaring '20s' and the 'turbulent '30s', and evokes Baz Luhrmann's The Great Gatsby.
The kitchen is led by chef Edward de Ridder, who was responsible for the menu at another household name in Dutch hospitality: Huis ter Duin. "I am personally very proud of the fact that we have been able to find a really good chef," says Dusseldorp. "His menus are really catching on with the audience we have in mind." The dishes are so good that guests are encouraged to leave the menus unopened and let themselves be surprised. It makes an evening at NY Basement both delicious and exciting.
Subscribe to Our Newsletter
Receive our monthly newsletter by email