Hotel Kogerstaete: Wellness on the Wadden Islands
Text: Maya Witters | Photos: Kogerstaete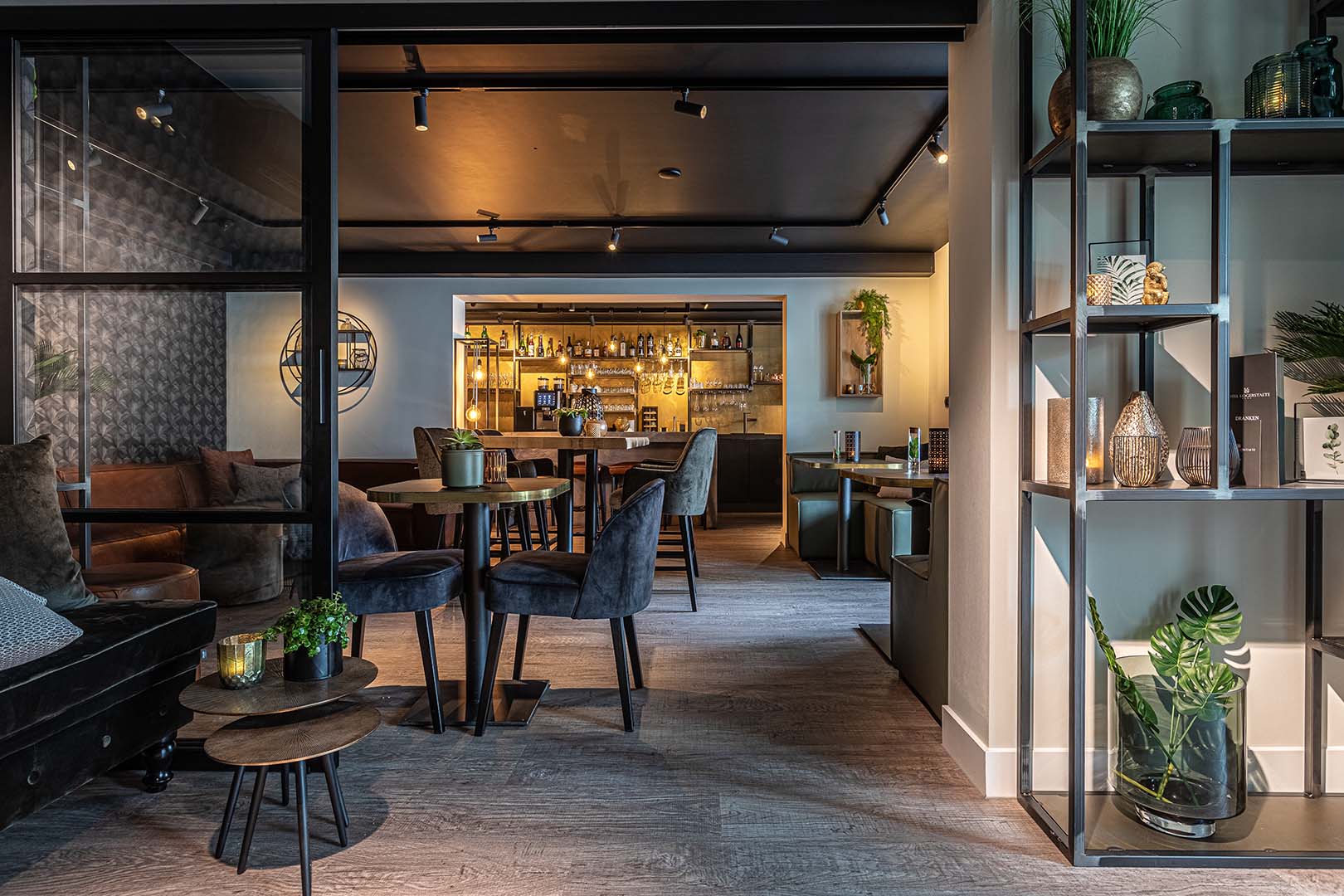 In recent years, Texel has developed a boutique offering of luxury hotels. A new player aiming to raise the bar even higher is the recently renovated four-star hotel Kogerstaete. With suites featuring hypermodern wellness facilities in the bathrooms, a splendid breakfast buffet and a beautifully designed lounge, owners Desiré Boks and Simon Fulcri put their guests' comfort first. "The word 'no' is not in our vocabulary."
Visitors familiar with Texel might be surprised at the transformation Kogerstaete has undergone. "The hotel has been here for a long time, but it didn't have a bar or lounge, the rooms were somewhere between studios and hotel rooms, and there wasn't that much coherence to it," explains Boks.
"I was born on this island and grew up in the hotel run by my family, Bosrand. I worked there and co-owned it for a while, but the desire to have my own place together with my partner Simon grew over time. When we got the opportunity to buy Kogerstaete, we grabbed it with both hands – but we knew we wanted to change it completely to fit our own style."
Personalised luxury
The result is a modern hotel that feels and looks coherent and cosy. "We created a place where we would like to stay ourselves," Boks attests. "It's not just slick design, this hotel fits our own style and character, which was important to us. We want to bring a personal touch for our guests. No request is too much."
The attention to detail the couple paid during renovations is obvious in the various room types. While all similar in style, they each differ slightly to suit various needs. There are comfortable double rooms, stylish suites, family options, and bathrooms with increasing levels of high-tech wellness for those seeking a little extra relaxation. Infra-red sun showers with steam and rain functions offer an extra touch of luxury in the wellness suites.
Early success
Boks and Fulcri's hard work during the renovation process certainly paid off. "We finished only just in time for the reopening in April of this year, the dust still in our hair as we cut the ribbon," laughs Boks. "And to our own surprise, our 26 rooms were full the very next day! I know the business on the island well, but this surpassed even my most optimistic expectations. The last four months have been consistently busy."
Kogerstaete attracts a diverse range of customers, also thanks to its various room options, accommodating couples, families and even pets. "We are trying to cater to a new group of customers, those seeking a little more luxury in these rural surroundings. We welcome a lot more foreign guests here than we used to get in my parents' hotel: Germans, Belgians, Swiss, and visitors from further afield, too. Tourism to Texel is diversifying, and we want to help facilitate that."
Local delights
Part of Kogerstaete's mission is to celebrate the local island riches, which the owners showcase in a delectable breakfast buffet. "We love breakfast, so we put a lot of effort into our buffet," says Boks. "This island has so many great things to offer, and we want our guests to enjoy them all to the maximum."
Of course it's not just the food that's great on Texel, it's the surroundings, too. "We are located in the middle of De Koog, right outside of the village centre and on the edge of the forest. With a quick stroll across the dunes, you're on the vast beach, but all the nice restaurants are also just minutes away. Everything you need is on our doorstep."
Boks' own local roots come in handy for any guests wanting to explore. "I was born here, I know exactly where all the top spots are," she beams. "I will happily direct guests to the best places, book restaurant tables for them, show them walking routes. We take the time to find out what our guests like and make sure we have suggestions ready for them."
To guarantee that visitors' needs are always fulfilled, Boks and Fulcri are constantly present. "We welcome our guests personally, we are at the breakfast buffet in the morning and in the bar in the evening, so people can always come up and have a chat. We want them to make the most of their stay here, and we help in any way we can. 'No' is not in our vocabulary," Boks concludes.
Subscribe to Our Newsletter
Receive our monthly newsletter by email